7 April 2020 | Chiara Bailey
Easter Entertaining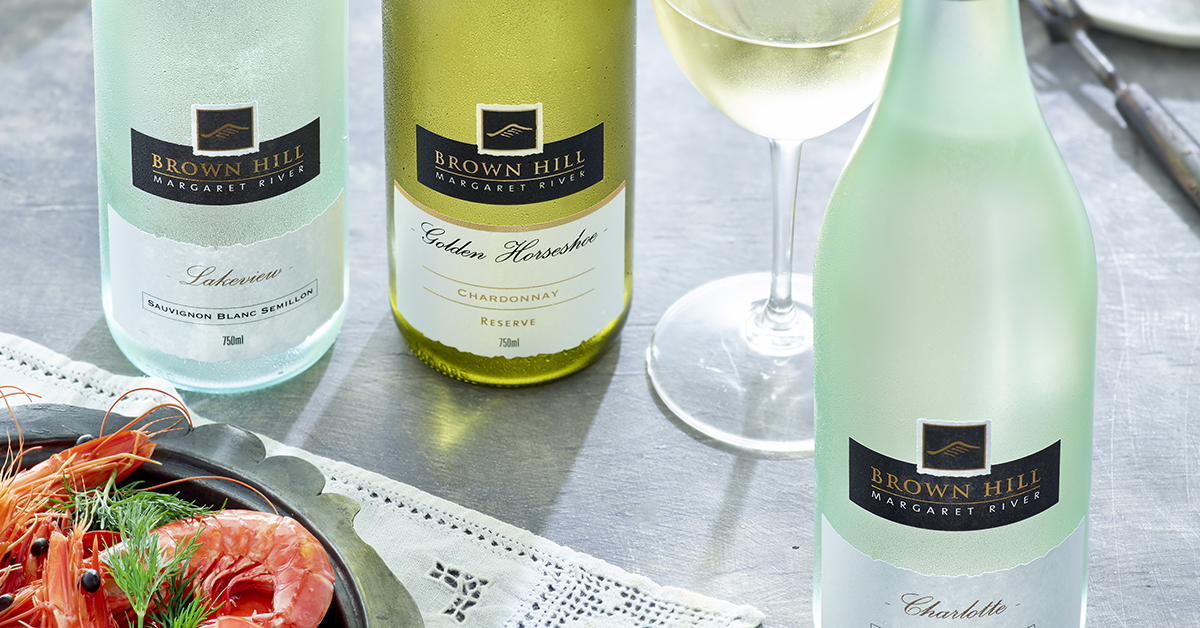 Easter is normally the time of year for family gatherings, food and wine shared on a collective table with your nearest and dearest. It's when our cellar door is bustling with people all keen to try our Margaret River wines and we get to share many of our wines with customers travelling through our region.
So if you're looking to pair your favourite Brown Hill Wines with the menu, think of us as your virtual sommelier and here are some of our top suggestions:
Good Friday = fish
Fish and seafood are traditionally the most popular dish on Good Friday and we are blessed to have such fresh fish readily available here in Australia. You might have to resort to supplies from your local supermarket rather than venturing to the fish mongers but Australian seafood should be still delicious.
The Bailey family enjoy lemon, sage and thyme whole baked snapper served with our Charlotte Sauvignon Blanc to start the holiday season. Another favourite could be a crispy skinned barramundi with burnt lemon and sage butter accompanied by our new release Lakeview Sauvignon Blanc Semillon. Or try our Garlic Butter Marron and Fennel Salad recipe which also matches well with a glass of our crisp Charlotte Sauvignon Blanc.
easter sunday = lamb (OR VENISON?)
Easter Sunday is the most relaxing day of the weekend and allows you enough time to cook a roast with a variety of sides. Whether you're throwing meat on the BBQ or preparing a more traditional meal with all the trimmings, this is the time to enjoy a fine red. For a fitting selection serve with our Perseverance Cabernet Merlot.
Looking for something different this year - try our rich Cabernet and Venison Stew. You can prepare parts of this dish in advance and enjoy it served with one of our favourite dinner party wines and Margaret River classics - Hannans Cabernet Sauvignon or Ivanhoe Reserve Cabernet.
side dishes = comfort food
With all that is happening in the world the last few years some comfort food is most definitely in order. Go on, it's the long weekend, so reward yourself with a treat. Side dishes such as roast vegetables or honey glazed carrots are perfect with our fresh Golden Horseshoe Chardonnay or Jubilee Semillon. Sweet potato mash or potato gratin are just made to match our smooth Chaffers Shiraz.
For entrée perhaps try something simple such as pea and ham soup. It's delicious served with our Croesus Merlot. Or perhaps some crumbly flavoursome Vintage Cheddar and Quince Paste tartlets are more your style - see our recipe here. For dessert there's nothing finer than a little muscat to end off the meal. Try a butterscotch pudding with our Paringa Liqueur Muscat - the best yet!
easter treats
Easter is the time to enjoy spicy bread and chocolate treats. Spicy hot cross buns and wine? Why not – there's no rules! Try them with our Bill Bailey Shiraz Cabernet or Fimiston Shiraz to emphasize the spice and dried fruit.
chocolate lovers delight
Chocolate and red wine are a match made in heaven! It's the perfect time of year to enjoy. Dark chocolate can be devoured with our Perseverance Cabernet Merlot or light milk chocolate with Hannans Cabernet Sauvignon or Trafalgar Cabernet Merlot. You can read more about our wine and chocolate pairing ideas here.
However you are spending Easter, be sure to stay safe and look after each other. We'd love to see what you're enjoying using #brownhillwines if you are on social media.
Happy Easter from us all at Brown Hill Estate.
Comments
Commenting has been turned off.