10 April 2019 | Chiara Bailey
Family Friendly Activities in Margaret River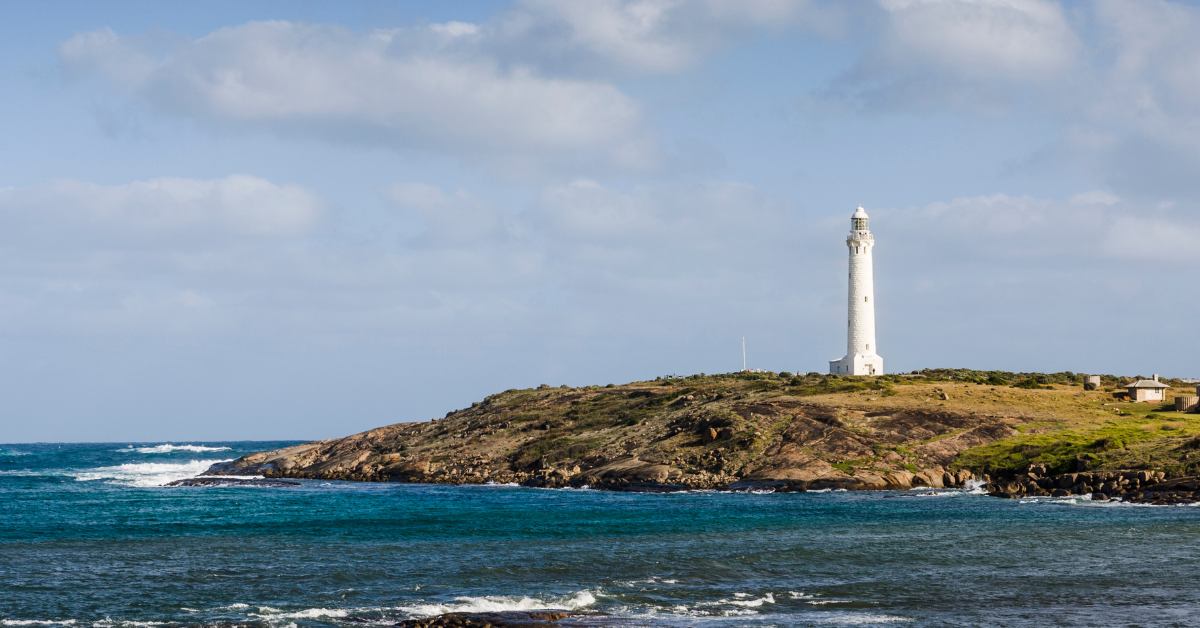 It's already well known as a thriving wine region, but, as we at this family-owned winery know well, there's more to visiting Margaret River than just tasting superb wines. We've done plenty of research for ways to keep our own kids entertained, and found an abundance of family-friendly attractions and activities in the area. In fact, Margaret River is a dream destination for children as well as their wine-loving parents! Whether it's free fun for kids at a local skate park, or a bush tucker canoe tour that everyone can get involved in, there's something for every member of the family to enjoy. Here's our personal guide to family-friendly activities, most of which will be plenty of fun for mum and dad, too.
FREE ACTIVITIES FOR CHILDREN – TRIED AND TESTED BY OURS
HIT THE SKATE PARK
Kids and adults alike will love Margaret River's recently refurbished and expanded Skate Park and Youth Precinct, which offers a number of facilities, including skate, scooter, BMX and Parkour areas, as well as beautiful landscaping, family barbecue areas and play equipment for the little ones.
GET PEDALLING IN THE PINES
Just 10 minutes trail ride from Margaret River's town centre, the Pines trail is an all-time favourite. It's suitable for riders of all levels of experience – from beginners to the more advanced, and the Pines trail is also one of the star turns in the annual Cape 2 Cape race, so it's definitely something to write home about! The Margaret River Off Road Cycling Association (MRORCA) has some great information about mountain-bike riding in the region.
THROW IN A LINE
Whether it's fishing or crabbing at the historic Busselton Jetty, or catching some whiting on the beach at Geographe Bay, there are many spots in the region to spend a few relaxing hours trying to catch the family's dinner.
HIT THE WATER
There are many good swimming spots around – whether it's at child-friendly beaches like the tranquil waters of Gracetown Beach, or at the Margaret River mouth, where older kids can hit the surf and the littlies can safely splash about. About 10 minutes' drive from Margaret River, the little coastal town of Prevelly boasts the gorgeous Gnarabup Beach, which is not only child-friendly, but welcomes your 'fur-babies', too. There's also a beach café, open for coffee, breakfast and lunch.
BEST FAMILY EXPERIENCES THAT WON'T BREAK THE BANK
PICK UP A PADDLE
Margaret River offers some great safe and child-friendly kayaking or canoeing spots where you can hire kayaks and paddle away to your – and their – heart's content. Or why not let the kids try their hand (and legs) at a spot of stand-up surfing – it's definitely something the whole family can enjoy together.
Helen Lee's award-winning Bushtucker Tours also offers a great way to explore Margaret River's pristine environment and Indigenous heritage, with its family-friendly canoe tour along the river. Included in the adventure is a delicious lunch and tasting of all kinds of Australian native foods.
HIT THE SURF
Between the months of October and June, families (or individuals) can take surf lessons at champion pro-surfer Josh Palmateer's Surf Academy in Prevelly, just a short drive from Margaret River town centre. There's also a Weet-bix SurfGroms kids' program for five to 12-year-olds spanning four two-hour lessons (so parents can head off to enjoy some wine tasting while the kids learn to hang 10)!
WALK THE PLANKS
About half-an-hour's drive north of Margaret River, Busselton Jetty must be one of WA's most family-friendly attractions, and it's just $4 for a jetty day pass for adults; free for kids under 17 years. The stroll to the end and back of this incredible 1.8km construction is about 25 minutes each way, but if that's a step too far, take the train – the look on the kids' faces will be worth the price of the ticket. Other highlights include the Underwater Observatory and the Interpretive Centre and Museum. While you're here, make a day of it by enjoying all the facilities along Busselton Foreshore, where there's an amazing adventure playground complete with 'capsized' wooden ship, plenty of shade and grassy areas, barbecues, bike paths and even a café and restaurant or two nearby for the adults.
SCALE THE HEIGHTS
Take the children for a climb up Australia's tallest lighthouse at Cape Leeuwin, at the country's most south-westerly point, where the Southern and Indian Oceans merge. Built in 1895 from local limestone, this working lighthouse still guides passing ships through the treacherous waters of the Cape. It sits at the tip of a peninsula, and is a fantastic place to view whales passing through during the months of May to September.
DELVE INTO THE DEPTHS
There are about one hundred limestone caves to explore in the Margaret River region, some more child-friendly than others. Some of the must-sees for kids would have to be Jewel Cave, which is the largest in the area. It is truly amazing, and there's a tour guide to lead you along its series of boardwalks. If you want to make it a solo family adventure, Mammoth Cave is, as you'd expect, impressively large, too. Ngilgi Cave offers kids the opportunity to explore the Aboriginal legend of the battle between the good spirit Ngilgi and evil spirit Wolgine.
GET LOST IN A MAZE
A five-minute drive from town will bring you to A Maze'n Margaret River, set among five hectares of gardens that boast a wonderful array of West Australian native plants. Here, the kids can explore one of Australia's largest mazes, whose hedges stand some three metres tall. Or the family could play the 18-hole mini-golf course, then pause for a picnic or barbecue, or just relax at the lakeside café.
RIDE THE WILD WEST
Just 10 minutes away from us in Rosa Brook, Jesters Flat is the place to saddle up and see the region from a horse's eye view. There are all kinds of tours on offer for everyone from novices to keen riders, from a gentle hour's Beginner's Bush Ride, to a Treehouse Picnic Ride or Beach Riding Tour. You can even 'meet' the horses on Jesters Flat website, to find out which ones might suit you.
KEEP EXPLORING THE MARGARET RIVER
Why not try our Southern Backroads Trail which has a great mix of places to stop for the whole family.
Comments
Commenting has been turned off.