6 June 2023 | Recipes - Brown Hill
Creamy Chicken Pot Pie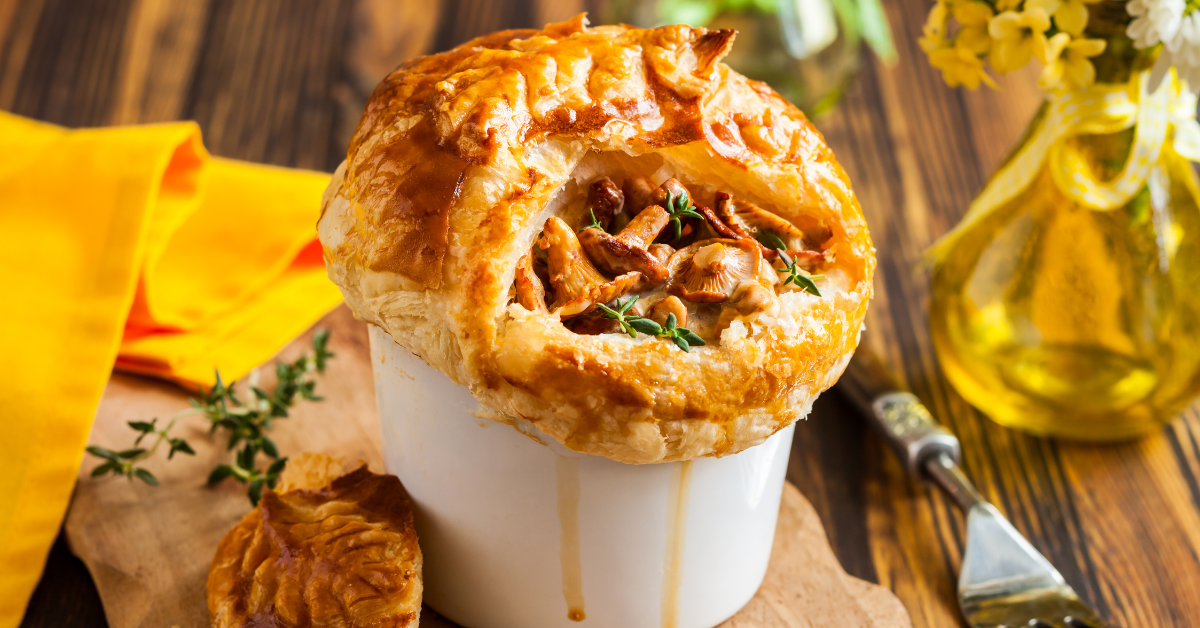 ingredients
4 Boneless Chicken Thighs
500g Button Mushrooms
200g Bacon
3 Cloves Garlic
1 Onion
150ml Cream
1 Cube of Chicken Stock
50g Parmesan Cheese
1 Egg
5 Sheets of Flaky Puff Pastry
METHOD
1. Dice bacon and cook in air fryer
2. Dice onion and chicken thigh, slice mushroom and grate garlic.
3. In a large frying pan fry onion and chicken and garlic with olive oil at a museum heat.
4. Cook for 10 minutes until chicken is cooked, add cream, and stock cube. Allow to simmer until pie filling thickens.
5. Add parmesan cheese and bacon, stir through until melted, remove from heat and set aside to cool.
6. Line 8 pie dishes with pastry
7. Spoon pie mix into pastry and use remaining pastry to cover
8. Whisk egg and brush over the top of pie
9. Fan bake at 180℃ for 30 minutes or until golden brown, removing every 10 minutes to apply egg wash.
Serves 8
Wine Match - If you prefer a white we definitely recommend our Golden Horseshoe Chardonnay - luscious, rich and well balanced. Or try with our classic Margaret River Cabernet - Ivanhoe Reserve Cabernet Sauvignon
Comments
Commenting has been turned off.