Brown Hill's History
---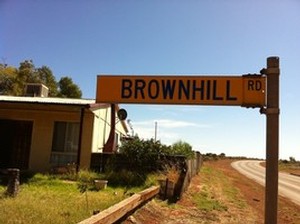 Brown Hill's 24-hectare vineyard was established in 1995. It is a joint partnership with Jim, Gwen, their son Nathan Bailey who is this Margaret River winery's S Senior winemaker and his wife Chiara.
With a close connection to Kalgoorlie, the vineyard landscape reminded Jim and Gwen of their childhood stomping grounds around the gold mines of Kalgoorlie. Brown Hill was the claim that made the Golden Mile famous and Jim remembers going with his father to water their vegetable patch by diverting water from the old Brown Hill mine site. Four generations of Baileys lived in the Goldfields with close ties to Brown Hill, so it seemed only natural to give the winery the same name.
Many of Brown Hill's wines, which are all estate grown, also take their names from famous gold mines or miners in the Kalgoorlie area.
---
Our Village
---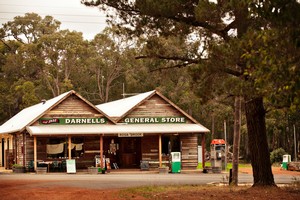 Drive 10 minutes inland from Margaret River's town centre, and you'll happen upon Rosa Brook, the charming village in which Brown Hill Estate is located. Part of the magic that makes our winery so special can be attributed to its home town. Rosa Brook is a small, charming village that lies 280km south of Perth. Its major landmarks are one little general store (pictured right) and a community hall, but the soul of the land and the locals is beyond measure, making a visit to this town and its surrounding area a treat for the wine- and food-loving traveller.
Traditionally a dairy and lamb farming area, Rosa Brook has recently been brought to life by an energetic viticultural industry. Meander through the town and its surrounds to discover rustic cellar doors with interesting wines and picturesque vineyards. Rosa Brook locals are foodies as well – sample the amazing food produce ripe for the picking, from olive oil, goat's cheese, organic lamb and beef to berry jam and fresh fruit, all available at the local Margaret River farmers' markets every Saturday. Or why not go horse-riding through the gorgeous green landscape, uncover local art or get back to nature with a picnic in the national parklands.
A few character-filled chalets and bed and breakfasts are scattered through the lush rolling hills of Rosa Brook making for a relaxing getaway. The laid-back lifestyle of this small village makes it impossible not to de-stress and live like one of the tight-knit locals for which this area is well known. Read our blog post about Where to stay and eat in Margaret River here.
The down-to-earth, friendly spirit of the town is reflected in Brown Hill Estate's wines, made with traditional boutique winemaking methods, including hand-picking and hard-sorting all out estate grown fruit, and loads of attention to detail. After a day touring through the village and its surrounds or the wider Margaret River region, take a seat at our table, the large jarrah slab resting on oak barrels, and savour Brown Hill's Wines in our tasting room.
---
Our Vineyards
---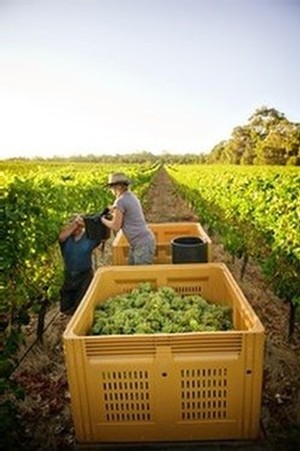 Located about 12 kilometres south east of Margaret River, Brown Hill's vineyard is planted to cabernet sauvignon, shiraz, merlot, malbec, sauvignon blanc, semillon and chardonnay.
Our ethos is to make the best wine possible off our single vineyard site by utilizing traditional methods of handpicking and hand sorting individual berries to get the best quality possible and matching this with top quality French coopered barrels.
We aim for our wines to truly represent our site in Margaret River. We wholeheartedly believe in the maxim that 'great wine is made in the vineyard', with our vines reaping the benefits of the harsh, gravelly (lateritic) soils and the warm, sunny climate. This results in small, intensely flavoured grapes – our cabernet grapes are smaller than peas! – which lead, of course, to deeply coloured, intensely flavoured wines.
Our vision is to produce world class wines while recognizing the special vineyard which we have access to. The majority of our wines are sold direct to consumers via our Cellar door, website and wine clubs.
---
---
Our FAMILY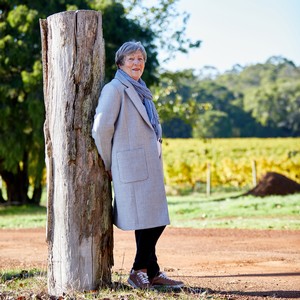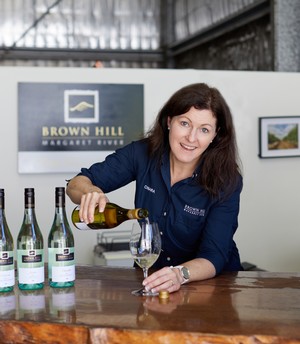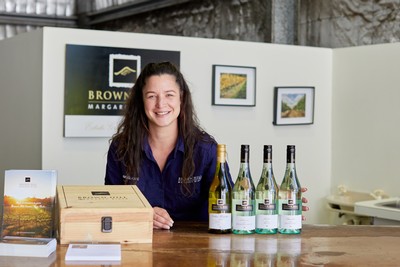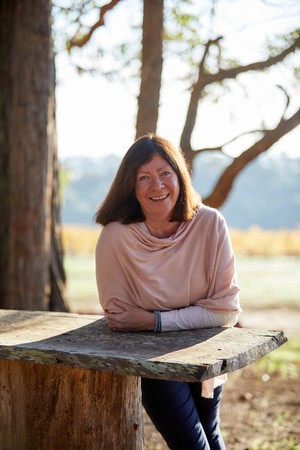 ---
For a taste of what you'll receive, view our most recent newsletters below.
---
Brown Hill Bulletin No. 1, Autumn 2016