4 July 2023 | Recipes - Brown Hill
Pie Perfection! Pie and Wine Pairings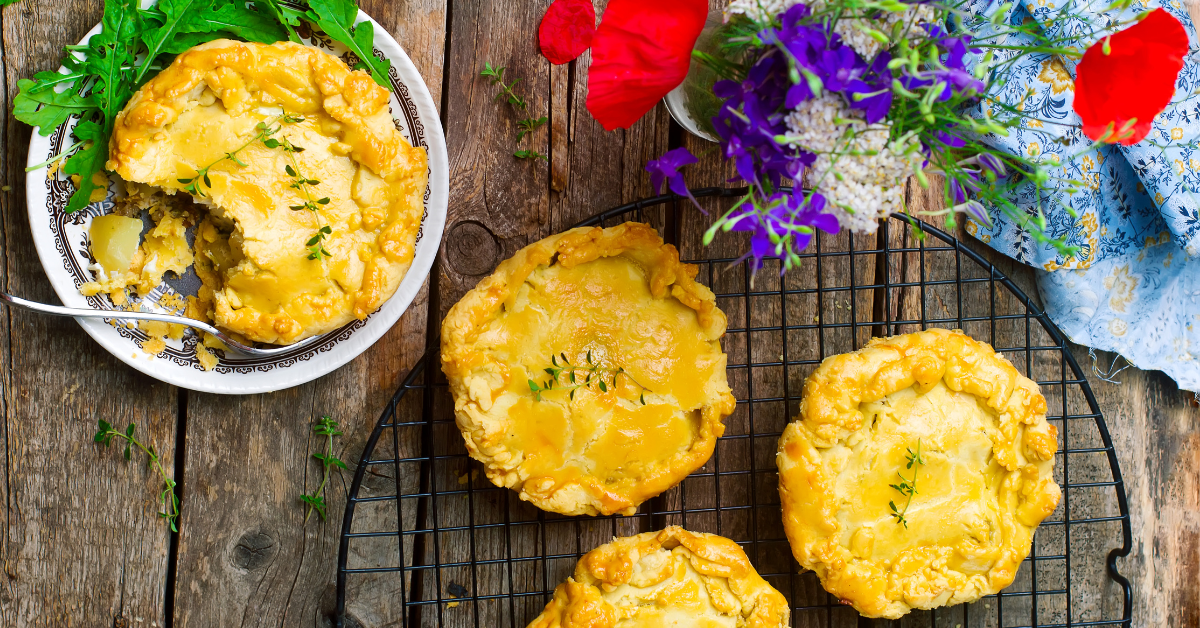 Who doesn't love a rich, warming, delicious pie over the winter season? Our Assistant Winemaker Eddie is a super star in the winery however his self-proclaimed claim to fame is his pie-making! See below a selection of his favourite pie recipes and pie matches for our range of Brown Hill wines.
Wine Matches
This classic pie is deliciously creamy and tasty and can be served hot or cold - take along to your next picnic.
This beautifully creamy chicken pot pie is a favourite with our Brown Hill family - super easy to prepare and perfect for those chilly winter nights.
Beef, Mushroom and Red Wine Pie
As the summer turns to winter and cooler nights set in, gather friends and family for this comforting, crowd-pleasing treat.
This is one of our family favourites – Nathan loved this as a child and our kids love it now. A delicious mix of vegetables and mince in a buttery flaky pastry pie.
Plus here are some other wine and pie pairing suggestions:
Creamy Seafood Chowder Pie
Thai Green Chicken Curry Pie
Venison and Sweet Potato pie
Angus Steak Pie
Comments
Commenting has been turned off.