27 June 2023 | Recipes - Brown Hill
Bacon and Egg Pie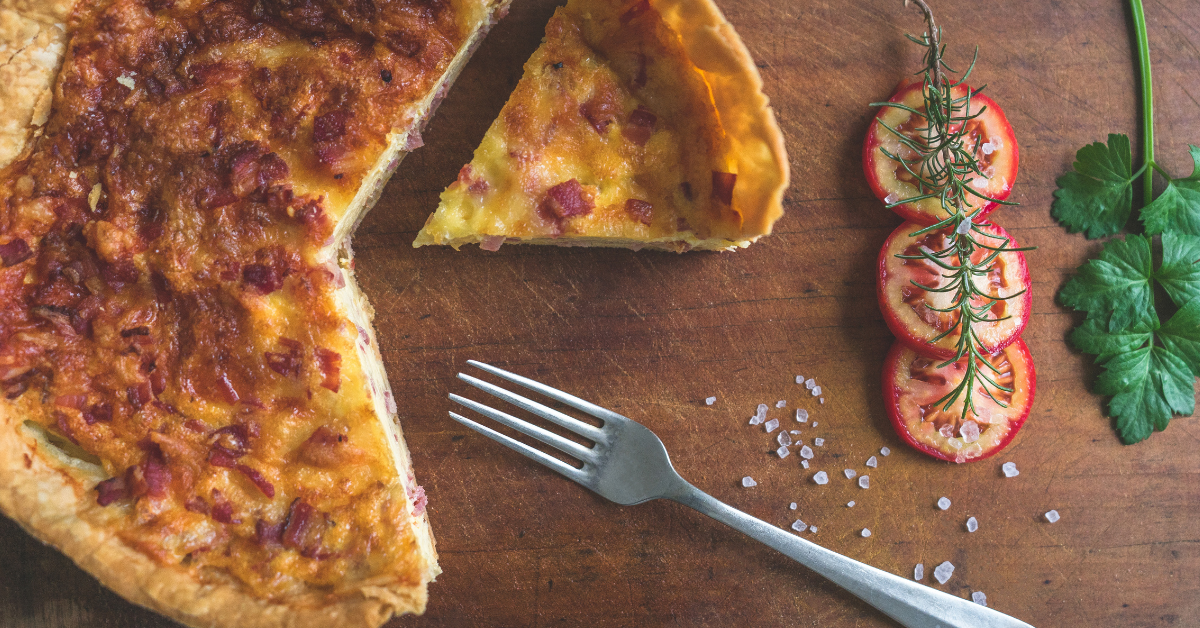 Ingredients
12 Large Eggs
500g Bacon
3 Sheets Flaky Puff Pastry
1 Onion
8-10 Cherry Tomatoes
25g Grated Cheddar Cheese
METHOD
1. Cut bacon into small pieces and pre-cook in airfryer
2. Lightly oil medium oven dish and lay pastry inside
3. Dice onion
4. Whisk 11 eggs in a separate container, season with salt and pepper.
5. Lay a layer of bacon and onion in oven dish
6. Cover bacon and onion with egg mix and repeat, using all bacon onion and egg 7
. Cut cherry tomatoes in quarters and lay on top
8. Cut remaining pastry into long 1cm wide steps and lay across the top of pie, leaving 1cm gaps between
9. Whisk remaining egg and brush over exposed pastry
10. Cook for 30 minutes at 180 degrees removing every 10 minutes to coat with egg wash
11. When the pie is almost finished remove from the oven and spread grated cheese over the top. Return to the oven for 5-10 minutes until the cheese is melted.
12. Remove from the oven and allow the pie to sit for 20 minutes.
Serves 8
Wine Match - Our luscious and rich Golden Horseshoe Margaret River Chardonnay
Comments
Commenting has been turned off.