17 November 2023 | Chiara Bailey
Kalgoorlie's Golden Mile: A Rich Historical Tale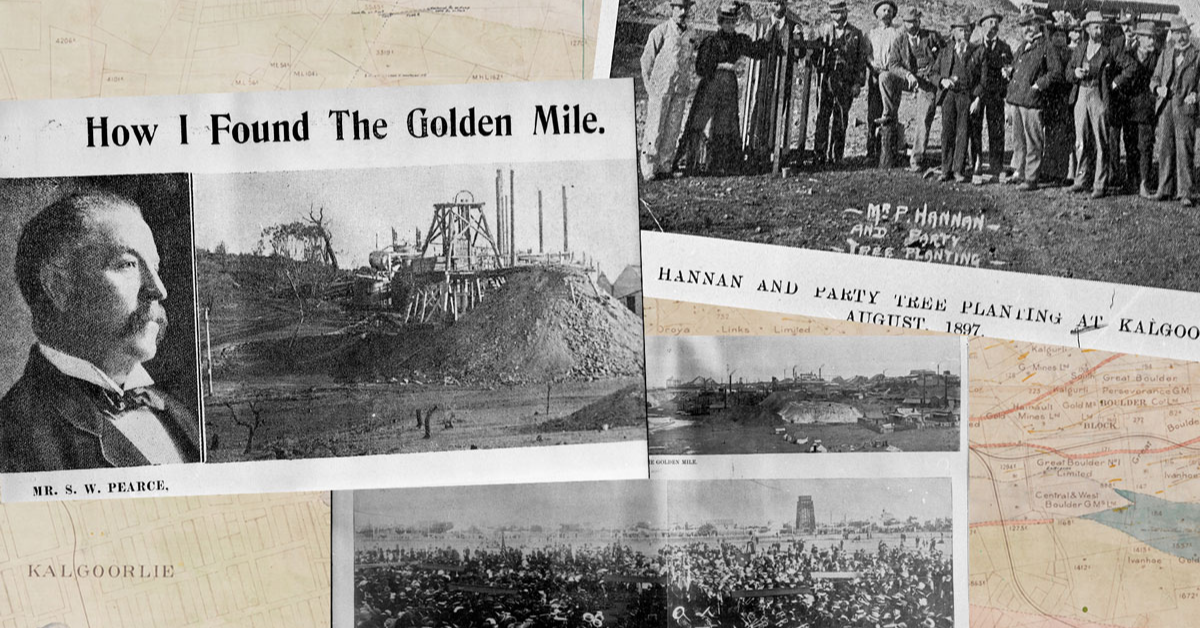 The Golden Mile is a special stretch in Kalgoorlie that once held the richest concentration of gold in the world – 60 million ounces and counting. It's a place of discovery that put this part of Western Australia on the map as many prospectors made the pilgrimage there to make their fortune. With strong family connections and history in the region, it's the place that inspired the names behind many of our Brown Hill wines. Read on to unearth the fascinating tale, rich in history.
The History of Kalgoorlie's Golden Mile
About 600km northeast of Perth, the Kalgoorlie region lies on the traditional lands of the Wangkatja people and dates back tens of thousands of years. However, it wasn't until the late 1800s that this sleepy desert outpost grew in population and reputation with the promise of gold, and keen diggers arrived in droves to chase their fortune. The Western Australian outback had never seen so much action.
The state's gold rush started with the discovery of a whopping 15kg of gold in nearby Coolgardie in 1892, about 40km from Kalgoorlie. Prospector Arthur Bayley and his partner William Ford were behind that find, and it's safe to say that it triggered a frenzy of attention in the region. Every man and his pick followed their trail. In June 1893, Irishman Patrick 'Paddy' Hannan struck gold in Kalgoorlie. It is thought that Hannan, Thomas Flanagan and Dan O'Shea found gold near the surface of the dry red soil. On 17 June, Hannan rode his horse to Coolgardie with about 100 ounces of gold and broke the news, and so the gold rush began.
Hannan's find spotlighted the region, but that was just the start of the story and what became known as the Golden Mile. It is rumoured that hundreds of prospectors arrived within days, and people came from all over the world to try their luck.
Much of the credit for the most lucrative finds in the region go to Sam Pearce and Will Brookman, who arrived in Kalgoorlie several weeks after Hannan's significant discovery. On arrival, the duo realised the immediate area had already been exhausted, so they decided to venture to the hills in the south. It was a fortuitous move because they struck gold there, at what was then named the Ivanhoe lease, and then again at the Great Boulder. Their lucky streak continued, and about four months after arriving in Kalgoorlie, the duo had 17 gold leases to their name that became part of the so-called Golden Mile – a name that remains today.
By 1894, about 25,000 prospectors had converged on the Kalgoorlie region from all over the country, all with a glint of gold in their eyes. It wasn't long before the mining camps around the Golden Mile became a township, so Boulder was born. When the rail was connected to Perth in 1896, the region continued growing, with many more significant gold discoveries. And it all harks back to those early days of these diggers trusting their instinct and undertaking incredibly hard work in desert conditions, all in the pursuit of gold. Many small residential areas were settled on the mile, including some famous leases of Trafalgar, Fimiston and Brown Hill.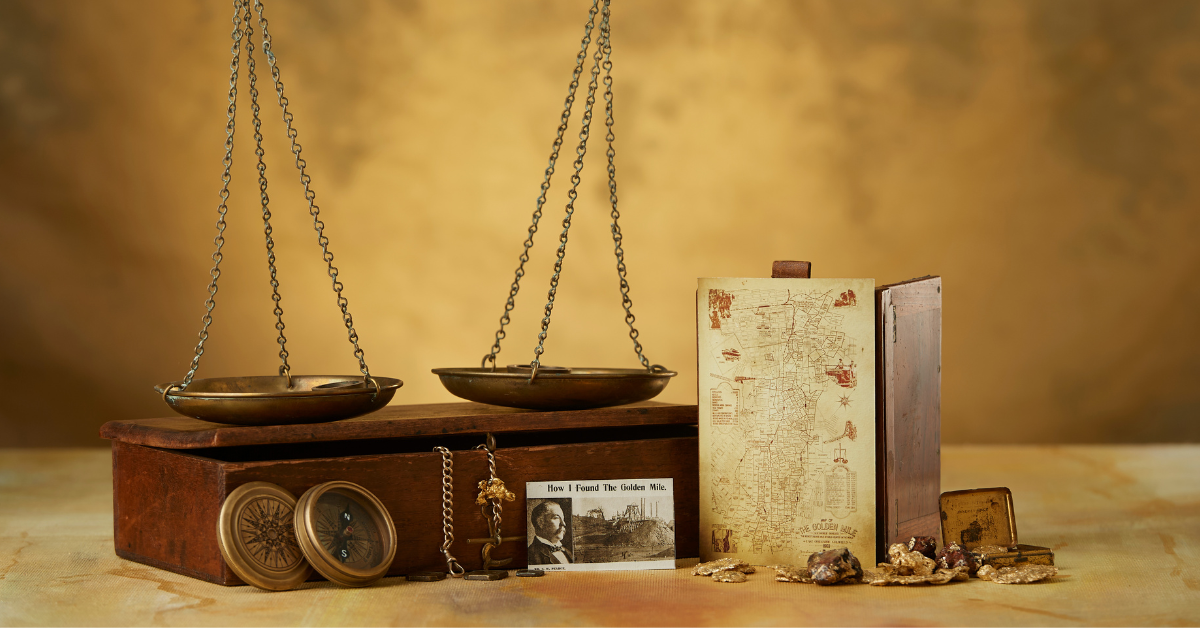 The Brown Hill Wine Connection
Brown Hill Estate founders Jim and Gwen Bailey were both born and bred in Kalgoorlie, a region full of gold reserves with names that will sound familiar to anyone who's browsed our wines. We made Margaret River our home long ago, but we love that our winery allows us to retain our ties to this part of our country. It's our way of paying homage to those who came before us, and it keeps us connected to our old stomping grounds.
Four generations of Baileys lived and worked in the Kalgoorlie region, as did the Murrays on Gwen's side of the family, arriving hot on the heels of that first gold discovery in the late 1890s. It was challenging work under blazing conditions, shovelling dirt through sieves and sorting through gravel while also contending with flies, dust, little water and travel by camel – if you were one of the lucky ones. But it's perhaps this resilience that runs in the family, putting us in good stead for a life among the vines.
Vines were planted on our Rosa Brook site almost 30 years ago with Jim and Gwen's son, Nathan and his wife, Chiara. Today, Brown Hill Estate is still family-owned and operated with 24 hectares of vineyards planted to seven varieties – cabernet sauvignon, shiraz, merlot, malbec, sauvignon blanc, semillon and chardonnay.
Discover our new Golden Mile Wine Club
Our Golden Mile wines are named after the Golden Mile and the name reflects the sheer quality of these wines, as well as our family's heritage. There are three wines in the range:
All three exclusive wines are made from tiny parcels of our finest fruit with only 90 cases made of each wine style.
We are thrilled to announce our new Golden Mile Wine Club offering, representing another chapter of our extended family heritage. While naming the club continues our tradition of honouring our long history in the gold mining town, it also reflects the sheer quality of our wines. We might be tending vineyards and making wine these days, but we like to think we're still striking gold.
Join the Golden Mile Wine Club and choose which three wines from our Golden Mile range that you would like to receive in each delivery, plus a myriad of other benefits.
Comments
Commenting has been turned off.