24 August 2022 | Chiara Bailey
Wine and Chocolate Pairing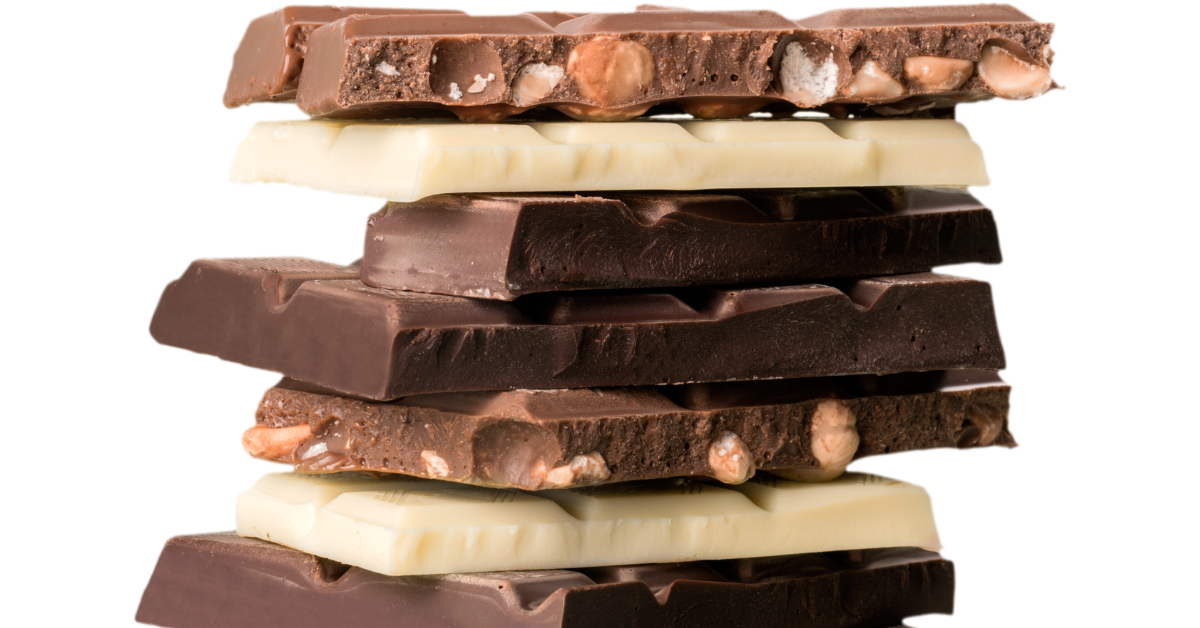 Wine and Chocolate do work well together. It is all about getting the balance right and looking at the characters of the wine and the chocolate. Local Chef 'Devilysh Desserts' has written a guide to pairing Brown Hill wines with various types of chocolate - find your perfect match.
White Chocolate
Our Charlotte Sauvignon Blanc is well known for its tropical aromas of passionfruit and grassy citrus as well as hints of pear. This beautifully crisp wine pairs perfectly with vanilla white chocolate. The vanilla enhances and highlights the grassy and citrus notes without being overpowering for this light bodied wine.
Brown Hill Wine Match: Charlotte Sauvignon Blanc
Dark Cacao
This full bodied Golden Mile Cabernet Sauvignon can seem very bold on the nose being packed with star anise, liquorice and blueberry notes, but this wine has a gentle sweet aspect that pairs amazingly with the darkest of dark chocolates. We suggest pairing with 80-100% cacao or even dark chocolate coated blueberries.
Brown Hill Wine Match: Golden Mile Cabernet Sauvignon
Mint Chocolate
The medium to full bodied nature of this Fimiston Shiraz makes for a rich and mouth-watering combination when paired with dark chocolate and mint. Starting with a chocolate with over 60% cocoa content will bring forward the juicy plum and cherry flavours, while matching mint will enhance the lightly spiced profile of the shiraz.
Brown Hill Wine Match: Fimiston Shiraz
Espresso
When you sip a glass of Perseverance the first layers are the softness of blueberry and mulberry flavours, quickly followed by a rich earthy dryness and a silky finish on the palate. The structure of tannins in this wine paired with 80% espresso dark chocolate provide an enhancement to the delicate earthy flavours with a not too sweet finish.
Brown Hill Wine Match: Perseverance Cabernet Merlot
PistachiO AND TRUFFLES
Pistachio white chocolate truffles are a match made in heaven when enjoyed alongside our Golden Horseshoe Chardonnay. The lemon and lime aspects of the wine help cut through the sweetness of the chocolate, while the pistachio enhances the nuttiness of the wine, while still leaving that creamy chardonnay finish on the palate.
Brown Hill Wine Match: Golden Horseshoe Chardonnay
Fruit and Nut
Our Bill Bailey Shiraz Cabernet is delicate yet bold. The many layers of this voluptuous wine showcase blackcurrant and cherry jam notes on the front palate with gentle hints of vanilla. To pair beautifully with theses complex layers enjoy this wine with some very dark fruit and nut chocolate with 70% cacao or even dark chocolate dipped cherries.
Brown Hill Wine Match: Bill Bailey Shiraz Cabernet
DISCOVER MORE IN OUR OTHER WINE PAIRING BLOGS -
Comments
Commenting has been turned off.