13 November 2022 | Chiara Bailey
Margaret River Bakehouse Trail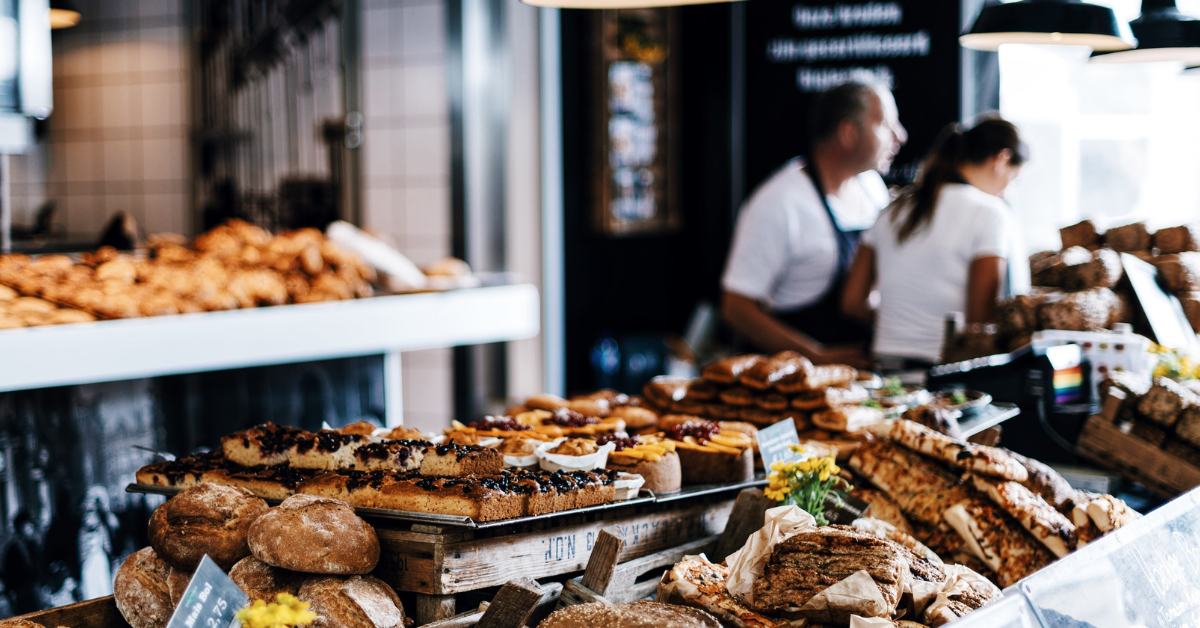 A visit to Margaret River Wine Region is not complete unless you try one of our local bakeries. Here is a list of our favourites, all located close to our Margaret River Cellar Door.
The Margaret River Bakehouse Trail is reason alone to visit our beautiful region. With no shortage of talented bakers producing an abundance of delicious savoury and sweet treats, be sure to bring your appetite! Get your taste buds ready and read on for our ultimate guide of the top bakeries in Margaret River.
Yallingup Gugelhupf – hearty pastries and woodfired bread
Start your tour with a hearty German Sausage in a home baked bun, topped with sauerkraut and mustard, or for the sweeter tooths, try the unbeatable cinnamon buns. They also do woodfired bread on site which is best to eat straight out of the oven. Bonus points for great coffee.
Yallingup Woodfired Bread, 18 Yallingup Beach Road, Yallingup
Claudio Bakehouse – the best of Italian biscuits
We first discovered Claudio's delicious treats at the Margaret River Farmers Markets at his Claudio Biscotti stall that sells traditional Italian biscuits. His aim was to 'produce every biscuit Italy has to offer, with the same care and love that our mothers and grandmothers used to make them'. The biscuits are made from fresh ingredients with no additives or artificial colourings.
Claudio and his partner Filomena have recently branched out and opened a Bakehouse in Abbey located near Busselton. They have the most delicious pastries, croissants and freshly filled focaccia, plus an array of croissants including cappuccino, pistachio, rocher and almond. The brioche feuilletee with raspberries creminoa and chocolate is also a winner, however my favourite is their Pinsa Romana filled with rosemary, roast potatoes, prosciutto and stracciatella cheese.
Claudio Bakehouse, 20 Monaghans Way, Abbey WA 6280
Maison Lassialle - the art of French patisserie
Maison Lassialle is a fine French patisserie, and they have brought the iconic treats of French culinary passion to our region. Discover the indulgent flavours, majestic aromas, and artistic beauty of the French patisserie.
We first met Romain when Pullman Bunker Bay hosted one of our wine dinners. We were lucky to sample some of his decadent creations, with every treat just like a work of art. One such pastry is made of soft hazelnut biscuits, chocolate cremeux, crunchy pistachio waffle and white chocolate - which looks like a boletus mushroom. I love his new eclair collection, ranging from classic chocolate to berries, although my favourite is the lemon meringue.
Maison Lassialle, 317 Harmans Mill Road, Metricup 6280 WA
Margaret River Bakery – our 'go-to' spot
This is our go-to spot when meeting friends. The coffee is great and the array of savoury and sweet food is vast and delicious. Grab some freshly baked bread, a homemade pie, sausage roll or veggie tart for the road. If you're planning to dine in, their BLAT or risotto muffin are worth a pause in your day. The almond croissants and cinnamon scrolls are ever so popular and hard to go past. It always has a fresh bustling vibe that's a positive addition to the day!
Margaret River Bakery, 89 Bussell Highway, Margaret River
Yardbyrd – finishing on a high
Not a bakehouse as such but a quirky cafe in the little village of Witchcliffe with a funky decor and delicious foods. From spicy soups to lemon drizzle cake this is a great way to round off your bakery trail.
Yardbyrd, 10413 Bussell Highway Witchcliffe
Visit our Brown Hill Cellar Door
Our Cellar Door is just a 10-minute drive from Margaret River township in Rosa Brook and we are open every day from 10am to 5pm. Our family offers winery tours and seated cellar door tastings daily – you can book ahead, but walk-ins are welcome, too. For a special experience, book in to one of our private Barrel Hall Tastings hosted by one of our family members. We hope to see you if you're travelling in the region.
Keep exploring Margaret River
Here's some of our other local suggestions of where to eat in the Margaret River Region -
Our Must Visit Margaret River Foodie Hotspots
Best Places for Brunch in Margaret River
Comments
Commenting has been turned off.