9 November 2018 | Chiara Bailey
Our must-visit Margaret River foodie hotspots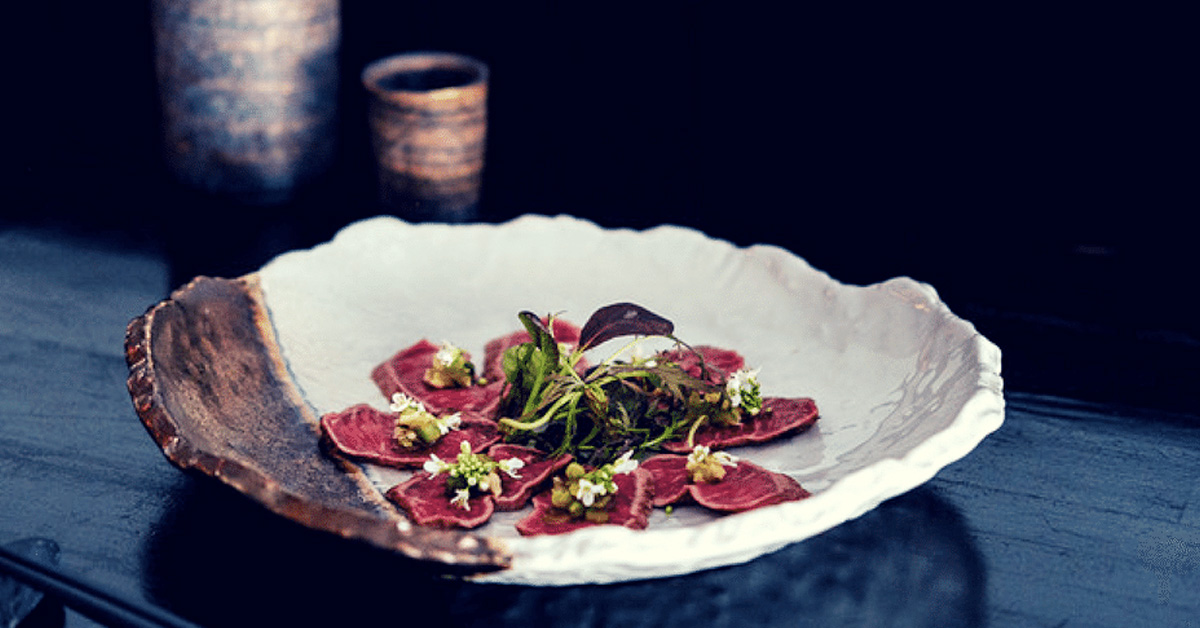 The Margaret River region has become a serious destination for food lovers in recent years with restaurants, cafés, farmers' markets, and local farms offering fresh produce to try and buy popping up all over the region. It's a mecca for foodies travelling to the Margaret River Gourmet Escape each year with well-known food identities like Nigella Lawson and Heston Blumenthal making an annual pilgrimage to seek out the best food and wine that the region has to offer.
But where must you dine? Here's a list of our favourite places to eat. They are all about a 10-minute drive from Brown Hill Estate's Cellar Door in Rosa Brook so they make ideal lunch spots or dinner options if you are staying in Margaret River township.
La Scarpetta
This is the best Italian restaurant in Margaret River so if you're hankering after a hearty pasta look no further. Brown Hill Estate wines feature on the wine list here, so it is a great opportunity to try our wines alongside Italian fare, such as pappardelle con agnello, homemade pasta with slow-cooked lamb and white wine sauce.
73 Bussell Hwy, Margaret River
(08) 9757 9234
https://www.lascarpetta.com.au/
Arc of Iris
Featuring the best regional produce available, Arc of Iris is a modern Australian restaurant with a relaxed vibe, so settle in for the night. This is Margaret River's oldest restaurant and it is a hit with locals and tourists alike. As an added bonus you can enjoy your favourite Brown Hill Estate wines here, too.
151 Bussell Hwy, Margaret River
(08) 9757 3112
https://arcofiris.com.au/
Settlers Tavern
With a killer wine list, on which Brown Hill Estate is included, it is easy to forget that the Settlers Tavern actually a pub. It earnt a three-glass rating in Gourmet Traveller WINE's 2018 Wine List of Year and took home the Best Listing of a Region's Wines. The food is exceptional and there is often live entertainment. A great night out is guaranteed.
114 Bussell Hwy, Margaret River
(08) 9757 2398
http://www.settlerstavern.com/
Margaret River Hotel
For good-old fashioned pub fare, think schnitzels and burgers, this a great place to relax after a busy day exploring the region and wine tasting. But if you do fancy another glass, Brown Hill Estate wines are available. They also have comfortable accommodation, which is suitable for families, behind the hotel.
125 Bussell Hwy, Margaret River
(08) 9757 2655
https://margaretriverhotel.com.au/
Pizzica Woodfired Italian Pizzeria
This warm and friendly pizzeria is a hit with kids and adults alike, and rightly so! These traditional pizzas are delicious with tasty, chewy bases and fresh, locally sourced toppings. Booking are essential.
73 Bussell Hwy, Margaret River
(08) 9758 7361
http://pizzica.com.au/
Miki's Open Kitchen
This modern Japanese restaurant is quite intimate so we suggest you make a booking to make sure you get a seat at the communal u-shaped table built around the kitchen. You will get up close and personal with the chefs as you watch them create your dishes. It has a great listing of sake and the food is sublime.
131 Bussell Hwy, Margaret River
(08) 9758 7673
https://mikisopenkitchen.com.au/
The Berry Farm
Not far from Brown Hill Estate is The Berry Farm where jams, sauces, syrups, cider, vinegar, and even wines are made onsite from local fruit. The food offered onsite in the Cottage Café is delicious. Their homemade scones come highly recommended and we suggest having the Beef and Red Wine pie for lunch – it's famous in Margaret River.
43 Bessell Rd, Rosa Glen
(08) 9757 5054
https://theberryfarm.com.au/
Margaret River Farmers Market
Every Saturday morning, the Margaret River Farmers Market is held. Only producers from the local area are allowed to set up a stall and there are up to 50 stalls. This is where you get a true taste of what the region has to offer. Our favourite stallholders are Claudio Biscotti and their range of Italian biscuits, and The Farmhouse, which has amazing meat. We love their Christmas ham and preservative-free sausages.
272 Bussell Hwy, Margaret River
https://www.margaretriverfarmersmarket.com.au/
We hope that this helps to unearth some of our favourite local dining spots. Not sure where to stay while you're in the Margaret River region? Have a read of our popular blog spot about the best accommodation options in the area.
Image Credit: Miki's Open Kitchen
Comments
Commenting has been turned off.