23 July 2019 | Brown Hill Blog | Chiara Bailey
Rainy Day Activities in Margaret River
While the beautiful beaches and gorgeous summer weather are certainly key attractions of our corner of Western Australia, you'll find plenty to explore during the cooler months or on a rainy day in the Margaret River region. If you want to stay active or are travelling as a family, there are magical limestone caves, extensive mountain bike trails, forest walks and scenic drives. To soak up the atmosphere at a slower pace, enjoy a long lunch or brunch or browse some of our favourite local galleries. And then there's one of our favourite ways to stay cosy on a cool afternoon – a tasting experience at our Brown Hill Estate Cellar Door. We look forward to welcoming you after you've spent some time enjoying the region's best rainy day activities.
CAVES
Did you know that one of our most incredible natural wonders is hidden underground? There's no better time than a rainy day in Margaret River to take shelter in its spectacular limestone caves. With more than 100 located along the Leeuwin Naturaliste Ridge, you can opt for self-guided or guided tours, and choose from kid-friendly adventures to more challenging expeditions as you take in each cave's unique glittering limestone formations.
One of our favourites to visit is Lake Cave, which is the only one to have its own permanent lake that mirrors its glittering limestone formations. The huge 'suspended table' that hangs from the ceiling is thought to be the only decoration of its kind in the world. Other popular caves to visit include Mammoth Cave, which is as big as its name suggests, Jewel Cave with a 700m boardwalk through its chambers, and Ngilgi Cave with its shawl formations that connect back to Aboriginal legends.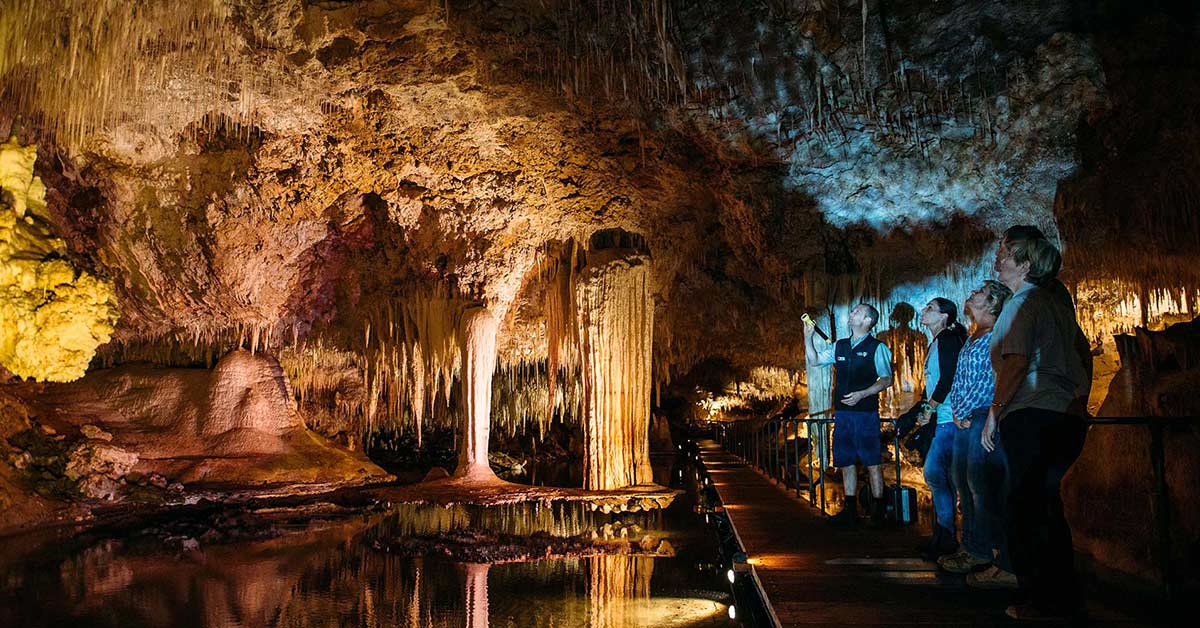 MOUNTAIN BIKING
If you're keen on keeping active outdoors when it's just not beach weather, mountain biking is an excellent choice and one that's becoming more popular in the region, with more than 500km of trails planned to make Margaret River a mecca for the sport. There are a range of great tracks for everyone from beginners to advanced trail riders, taking you through some beautiful karri and jarrah forest. There are plenty of bike hire options in the area, our favourite is The Hairy Marron which also has a handy café by the river for a quick pre-ride snack or Life Cycle Bikes, which offers tours.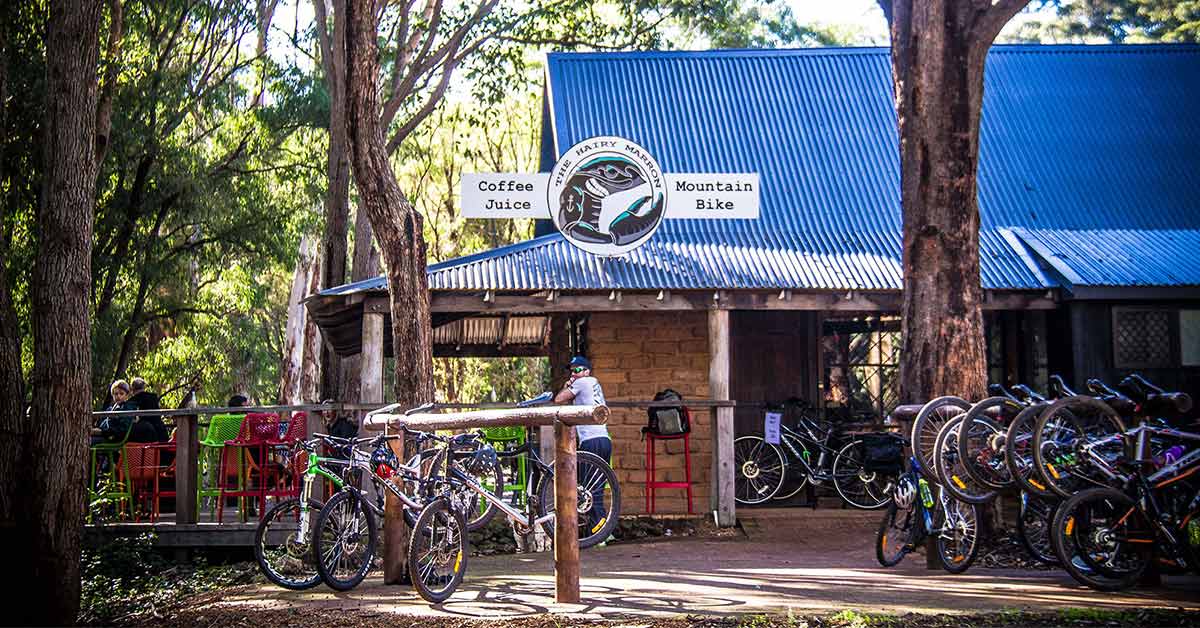 FOREST WALKS
To explore the local terrain at a more leisurely pace, we always enjoy a walk through the Boranup Karri Forest, a short drive down Caves Road from Margaret River town. When you get there, take in the views at the Karri Lookout before walking amongst the majestic trees reaching up to 60m tall. Keep an eye out for the local bird-life, too.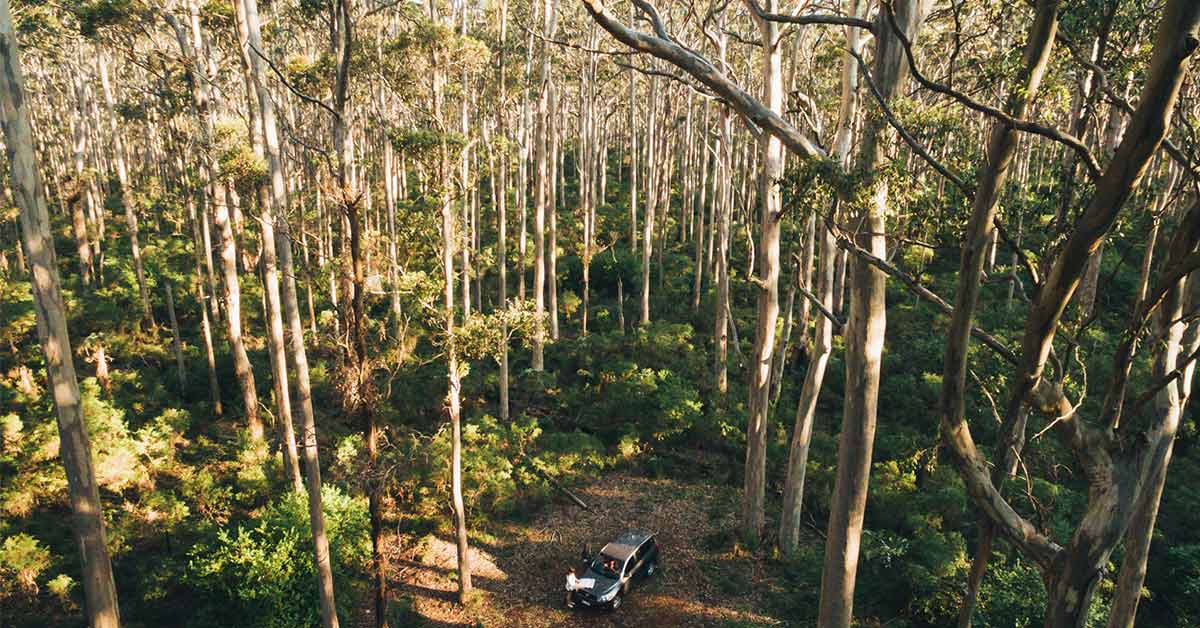 GALLERIES
A rainy day in Margaret River is also the perfect chance to go gallery-hopping and discover some of the region's many talented artists and artisans. From paintings and photography to woodcraft, ceramics and sculpture, you're sure to find the perfect memento of your trip to Margaret River. Here are a few of our top choices.
At Boranup Gallery, 20 minutes south of Margaret River township, you'll find an impressive collection of fine furniture crafted from Western Australian hardwoods, along with a gallery showcasing paintings, glass, wood and metal sculpture, jewellery and ceramics. There's also the adjoining Cafe Boranup if you want to contemplate your purchase over a coffee.
In the main street of Margaret River, Jahroc Galleries also offers an array of impressive furniture, handmade for the last 30 years by leading artisans Gary Bennett and David Paris, using local timbers including Jarrah, Marri, Blackbutt and she-oak. Jahroc also displays a wide range of art, sculpture, glass, ceramics and jewellery created by local artists.
John Miller Design showcases jewellery at both a store in Margaret River and a Yallingup workshop. The creative minds behind their designs craft beautiful, intricate pieces inspired by the local flora and fauna, so you're sure to find something unique and special. To see the artisans at work, you can also book a tour of the workshop.
If you'd like to take home a photographic memento of the Margaret River region's natural beauty, then Dunsborough's Christian Fletcher Gallery is a must-visit. You can choose from stunning coastal scenes to more abstract aerial shots, available as framed and unframed prints, on stretched canvas and even printed onto cashmere scarves.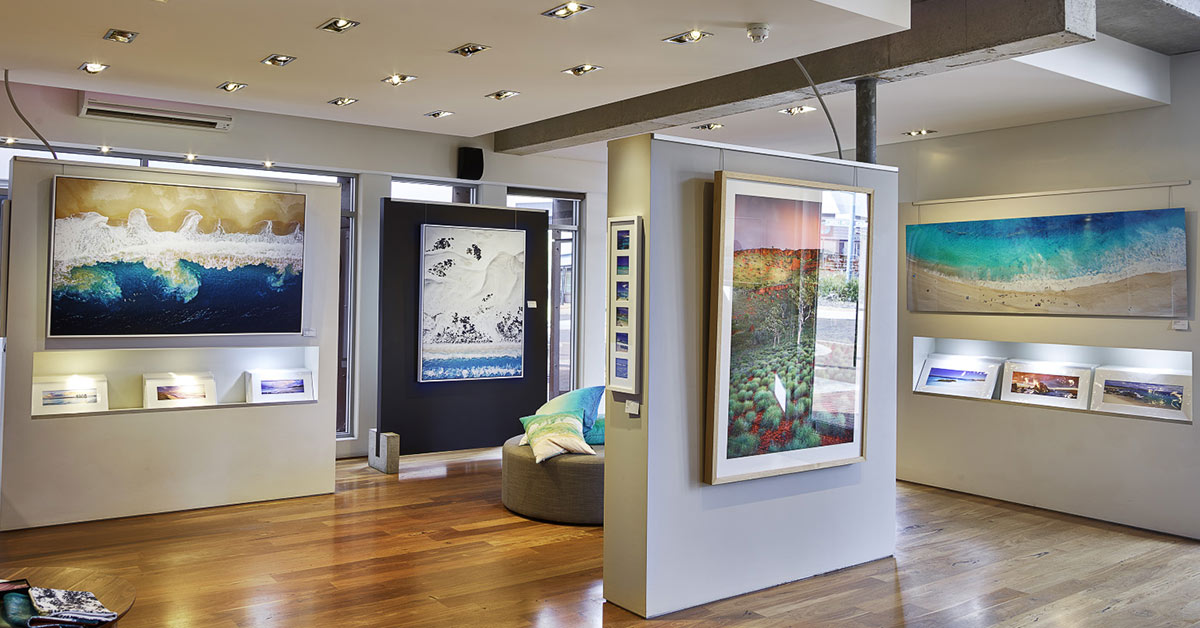 CAPE LEEUWIN LIGHTHOUSE
When the weather's cooler, it's the ideal time to explore the Margaret River region by car. Take a drive down to the Cape Leeuwin Lighthouse and you'll pass by spectacular scenery along the way. Once you arrive you'll be rewarded with the impressive location and views at Australia's tallest mainland lighthouse, where the Indian and Southern oceans meet.
Once you've finished exploring, drive 10 minutes back into the town of Augusta, where you can grab a coffee at our favourite Deckchair Cafe, opt for a cracking good pie at the Augusta Bakery, or settle in for a drink and lunch with amazing views at the Augusta Hotel.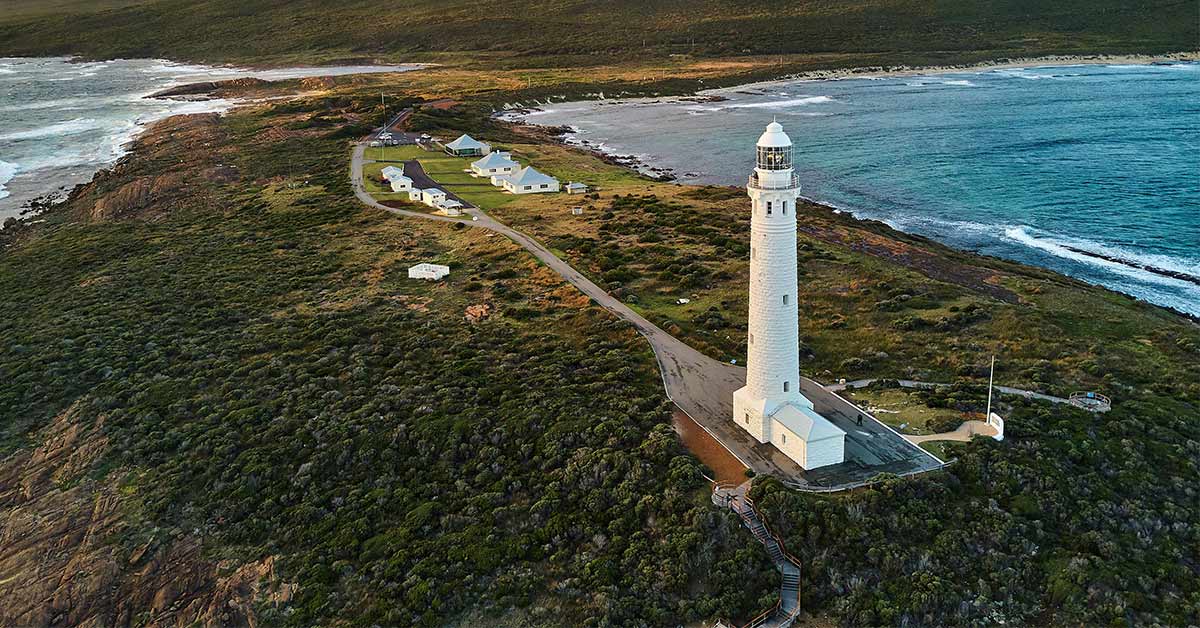 RAINY DAY DINING
Is there anything more relaxing on a rainy day than a long, leisurely brunch or lunch? You are certainly spoiled for choice when it comes to regional dining, so check out these articles highlighting our picks of Margaret River's best places for brunch and must-visit foodie hotspots.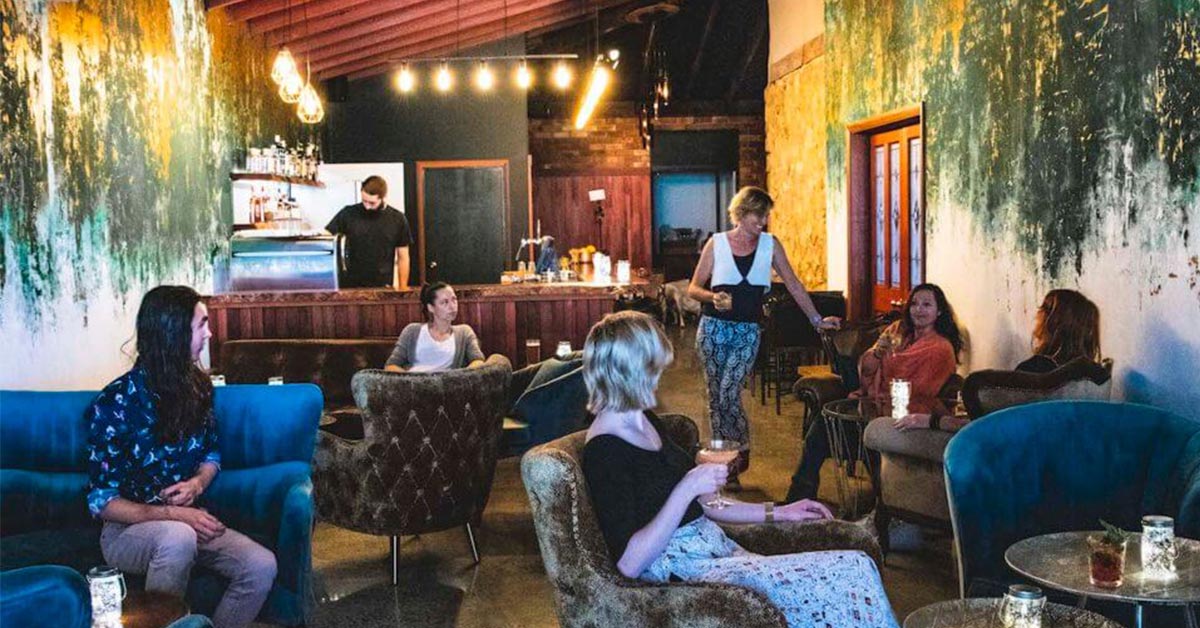 BROWN HILL ESTATE CELLAR DOOR
We may be biased, but one of the best ways to while away a rainy day in Margaret River would have to be at our very own Brown Hill Cellar Door, which is located inside the winery so you can see the production process in action. A member of our knowledgeable, friendly team will be there to talk you through a tasting experience covering our three exceptional ranges. Our cellar door is open seven days, 10am-5pm (closed Christmas and Good Friday), rain or shine!
Comments
Commenting has been turned off.