4 June 2019 | Brown Hill Blog | Recipes - Brown Hill
Gwen's Pasty Pie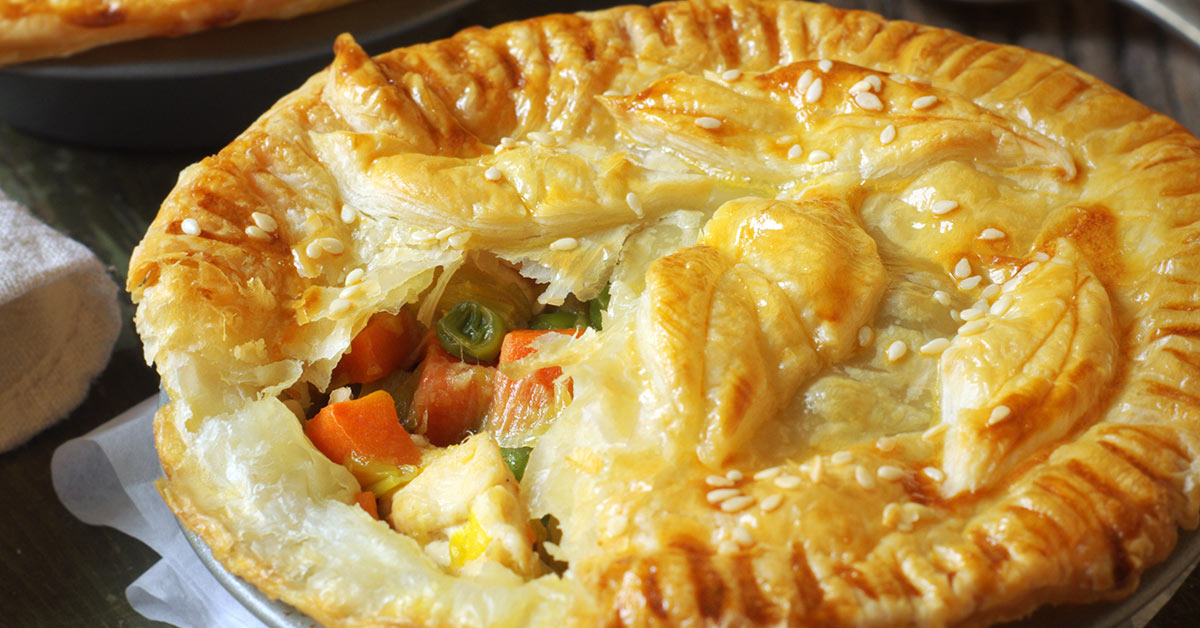 This is one of our family favourites – Nathan loved this as a child and our kids love it now. A delicious mix of vegetables and mince in a buttery flaky pastry pie. Perfect for the cooler nights or a warming lunch when family and friends are around. Pair it with any of our rich red wines - from a spicy Shiraz to our favourite match - a luscious Hannans Cabernet Sauvignon.
Ingredients
1 packet of puff pastry sheets
2 carrots
1 onion
1 turnip
1 parsnip
750g beef mince
½ cup frozen peas
1 egg, lightly whisked, for basting
Salt and pepper, to taste
method
Preheat oven to 180C and line the base of a family-sized baking dish with the pastry (approx. 2 to 3 sheets).
Chop the carrot, onion, turnip, parsnip (or blend in a food processor). Mix with meat together – it may be easier to your hands to do this.
Spread mixture over the base of the pastry. Place 2 to 3 sheets of remaining pastry on top. Seal with a fork and brush with egg. Prick pasty pie and bake golden brown and filling is cooked.
Comments
Commenting has been turned off.