14 December 2018 | Chiara Bailey
Our Summer Guide to the Margaret River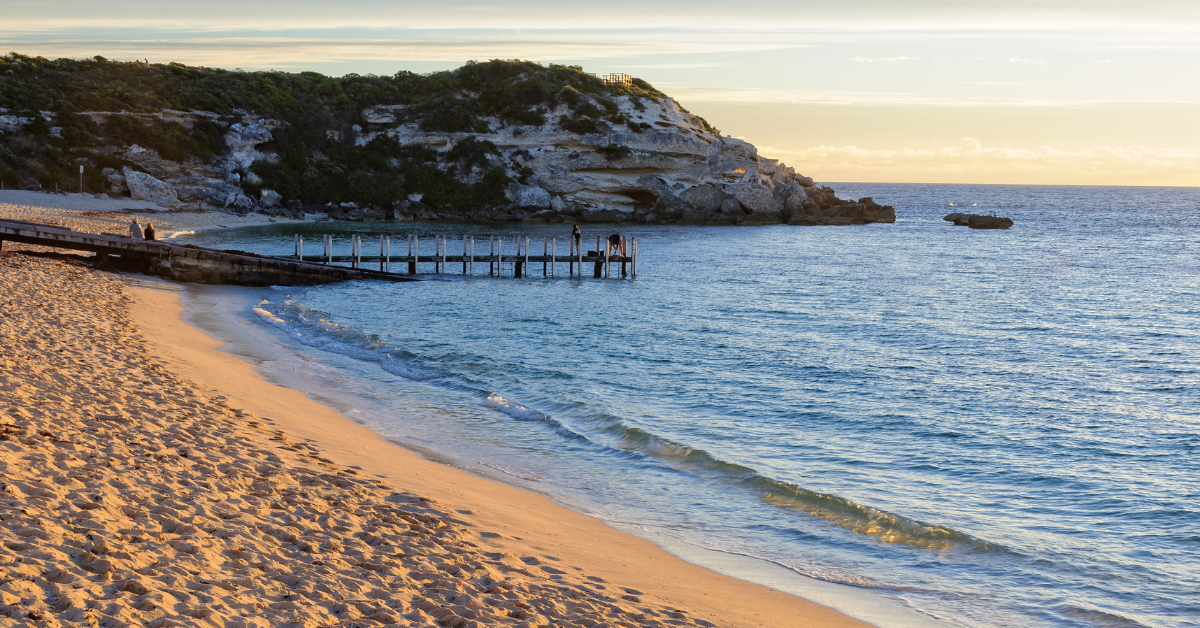 Clear blue skies, picture-perfect white sand beaches, world-famous surf breaks, verdant vineyards, amazing food made from outstanding local produce, and some of the best wine the world. Ah, Margaret River in the summer… It's hard to imagine a better place to be when the sun is shining.
In the summer, we love to get out into the great outdoors. Margaret River is renowned for its stunning coastline and in the warmer weather we don't stray too far from the ocean – fishing, swimming, walking along the beach. We share our top tips of where to visit in the summer while you're exploring our beautiful region.
While you are in Margaret River make sure you come and visit us at our charming cellar door, which is located in our winery. One of the family will take you through our estate-grown wines and talk you through the winemaking process.
On the river
Explore Margaret River by kayak, not the wine region, the actual river. Hire kayaks for the entire family from Margaret River Kayaks and paddle upstream from the Rivermouth. There are no strong river currents or motor boats, it's more like a calm lake, so it is perfect for all ages and ability levels. Or if you want to get out into the waves, book a surfing lesson with Margaret River Surfing Academy
Augusta
We love fishing and Augusta is a top spot to catch whiting. It's a half hour drive from Brown Hill and while you're here climb Cape Leeuwin Lighthouse. Built in 1895 from local limestone, it's the tallest lighthouse on mainland Australia and overlooks the point where the Indian Ocean meets the Southern Ocean. Less than 10 minutes' drive from Augusta is Jewel Cave, which comprises three large chambers, and is home to the longest straw stalactites you'll see in Australia. You can book guided tours of the cave if you want to learn more. The towering, intricate crystal creations have to be seen to be believed.
Gnarabup Beach
We think the best place for a dip in the ocean is at Gnarabup Beach. The crystal-clear water is so inviting. After a swim, take a walk along the sand to Surfers Point in the north, which is one the most famous breaks in Australia. You might see some great surfers out. Then refuel at White Elephant Beach Café overlooking Gnarabup Beach. The coffee and food are top-notch and we can never leave here without buying the kids an ice-cream. It's just a 20-minute drive from Brown Hill and the ideal beach for all ages.
Boranup Beach
Strap the surfboards on the roof racks and load up the Esky with a picnic lunch and so 4-wheel driving along Boranup Beach. Stop along this long, secluded stretch of sand – it spans for 7.8 kilometres ­– to swim, surf and explore the beach, dunes and Karri forest. It's a 40-minute drive from the winery. Don't forget to let some pressure out of your tyres before you hit the sand – it can be very soft.
The Pines Trails
Get on your mountain bike and head for The Pines Trail, a 15-minute drive from Brown Hill. There are 15 kilometres of trails winding through the pine tree plantation and they are ideal for beginner to intermediate riders. It's such good fun bumping along the dirt tracks that you forget what good exercise it is. Margaret River Mountain Bike Tours offer several guided mountain bike tours for different abilities and fitness levels through the forest and along the coast, some taking in wineries and breweries.
Margaret River Farmers Markets
Every Saturday morning you can find us at the Margaret River Farmers Markets stocking up on local produce. We've mentioned this fabulous market in another of our blog's but it is just so good we can't help mention it again. See you there!
Carols IN THE PARK
We'll be heading to Margaret River's annual Carols in the Park on Friday 9th December. Now in its 16th year this lovely community event returns in a new location in 2022 – The Margaret Rver High School, School Oval. This free Carols by Candlelight event is a great evening for all with music from talented local performers. There will be vendors selling food, ice-cream and coffee, with festive candles also for sale.
STITCHED AND BOUND QUILT EXHIBTION
For another cultural experience, go and see the Stitched and Bound Quilt Exhibition at The Margaret River Heart. This exhibition showcases the amazing work of West Australian textile artists challenging the concept of the 'quilt' medium. Commencing in 1995, this will be the thirteenth stitched and bound exhibition. The selected 40 works this year have been chosen by 3 independent jurors - Leanne Bray, Janet Holmes à Court, and Lisa Walton. Stitched & Bound is on display in the Foyer Gallery of The Margaret River Heart and runs from Monday 5 December 2022 – Friday 20 January 2023. Opening hours are Monday to Friday, 10am-4pm (closed on public holidays).
The problem with visiting Margaret River is fitting everything in! We can't wait to welcome you to our very special part of Western Australia this summer.
Comments
Commenting has been turned off.