12 October 2018 | Chiara Bailey
Spring Produce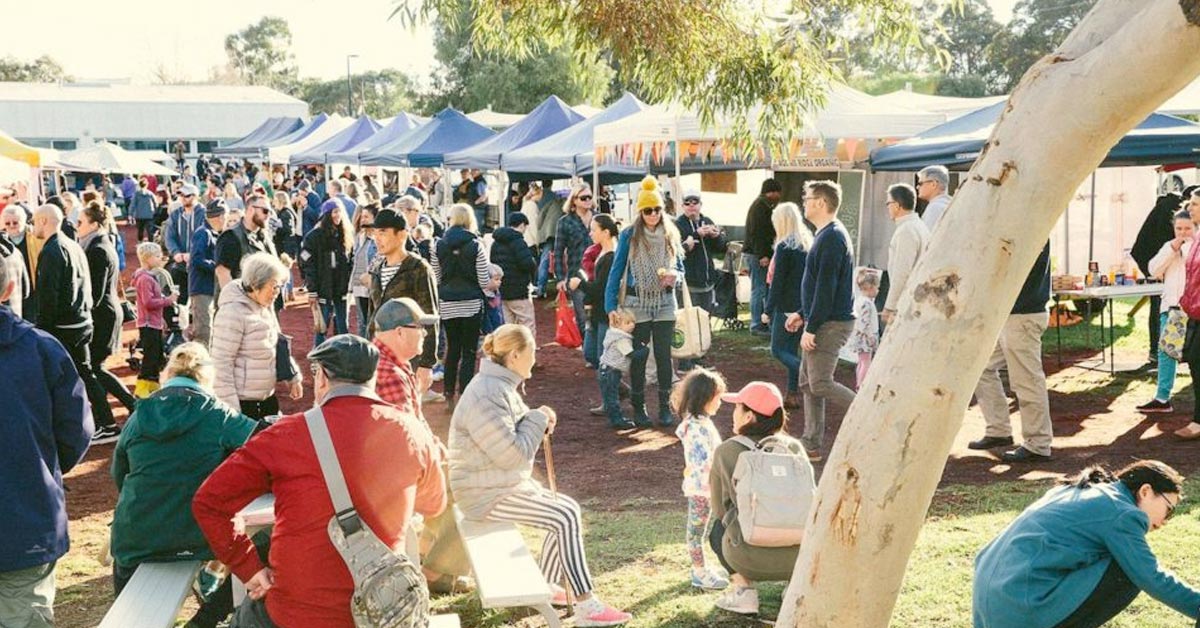 Each Saturday morning we like to visit the local farmers' market. Our main motivation is coffee and Szechuan dumplings for breakfast. Once we are there though, it's impossible to ignore the cornucopia of local, seasonal produce or not to think about the meals we could make.
With spring's arrival, the markets have become much more colourful. Stalls of bright lemons and oranges sit beside leafy Asian greens and herbs. For the carnivores among you, we challenge you to ignore the Agonis Ridge organic lamb, Leeuwin Grass-fed Beef and smoky bacon from the farm shop. More often than not we end up walking home with a much heavier bag than we would expected to carry.
It doesn't stop there, you can pick up goat cheese, wood-fired bread, local honey or even something sweet. Cakes, pastries or even raw food balls from a variety of producers are on offer. On our last visit we bought a bag of hazelnut, cinnamon and meringue clusters from Claudio Biscotti.
It's not just the markets that are buzzing with activity this time of year. The wildflowers are blooming and the pastures are lush and green. There are more surfers braving the chilly water at Surfers Point as the days get longer. There are mushrooms in the karri forests and each day I am seeing more of the blue-coloured male superb fairywrens and hearing their beautiful song. There is a feeling in the air. It's as though everything is waking up from the cold winter sleep. We can even see some green shoots appearing on the vines.
Spring has sprung. The sun has come out again, so come on down and see why we choose to call Margaret River home. It's a special place with so much to offer from food and wine to caves, forests and beaches. Right now is the perfect time to take it all in with sunny skies but still enjoy a crackling fire in the evening.
Comments
Commenting has been turned off.