23 July 2022 | Recipes - Brown Hill
Wood fire bread crustinis, beetroot and feta hummus, southern forest honey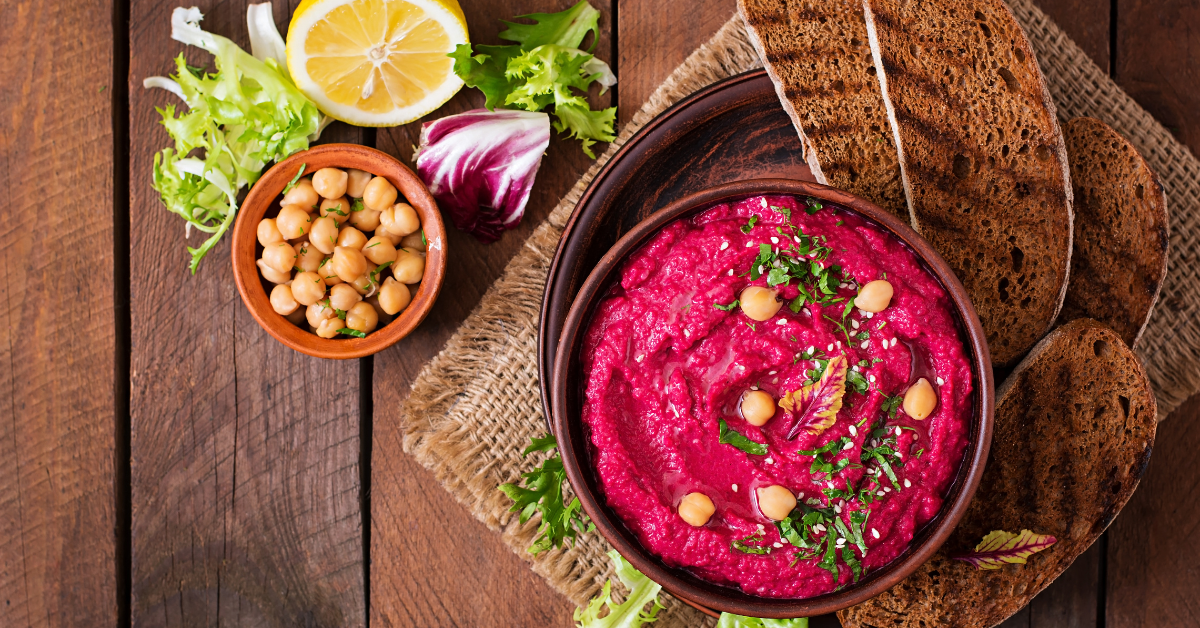 Local Chef 'Devilysh Desserts' has paired some fabulous recipes with our wines - we hope you enjoy this delicious dish accompanied with a glass of our award winning and beautifully aromatic Fimiston Margaret River Shiraz.
Ingredients:
1 loaf of wood fire bread thinly sliced 1/2cm
50g southern forest honey
Hummus ingredients:
2 medium beetroots
1t Olive oil
200g tinned chickpeas, drained and rinsed
2t Tahini
1t Soy sauce
50g Feta cheese
1T Lemon juice
Salt and pepper
Method:
Preheat the oven to 190C top, tail and peel the beetroot and cut into wedges. Coat in oil and roast for 30-40 minutes, take out of the oven and leave to cool.
Turn the oven down to 160C, lay all the slices of bread evenly onto a oven tray lined with baking paper, making sure none overlap. Season generously with salt and a drizzle of olive oil, cook for 5 minutes at a time until they start to brown on the edges.
Once cooked remove from oven and allow to cool completely. Once beetroot has cooled add the beetroot and the other hummus ingredients to a food processor and blitz until smooth, season to your liking. Pipe hummus on to cooled crustinis, top with a drizzle of honey. Serves x 4.
Enjoy!
Bread sourced from Yallingup Woodfire Bread, beetroots sourced from Patchwork Farm, honey sourced from Southern Forest Honey.
Comments
Commenting has been turned off.