8 July 2020 | Chiara Bailey
Winter Entertaining at Home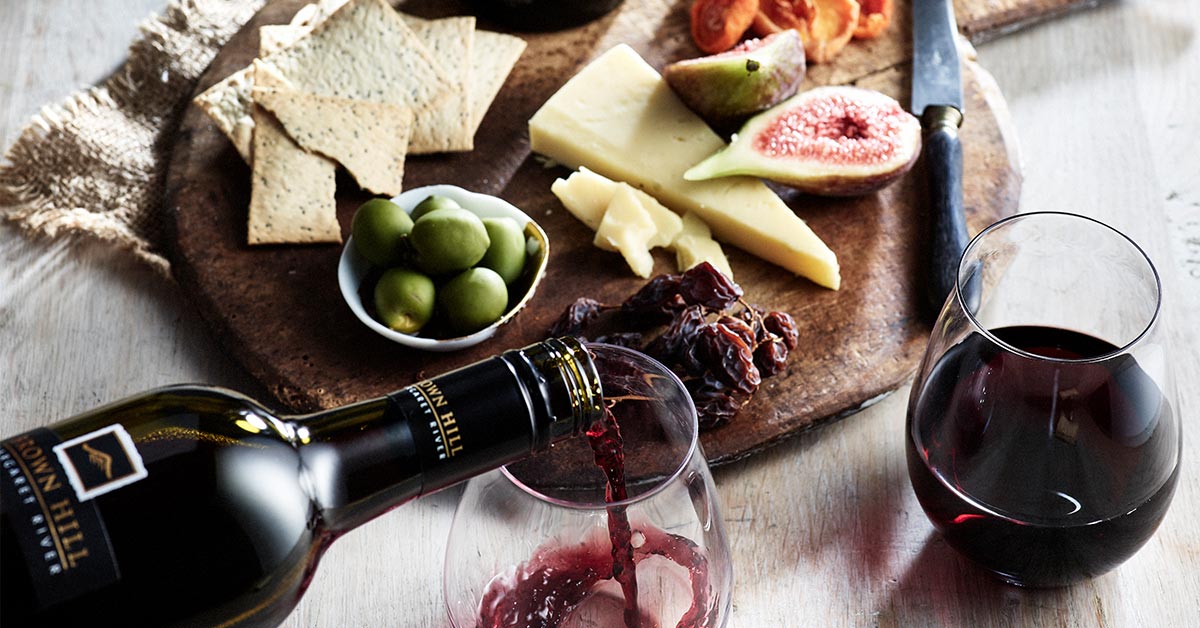 Winter is often the time of year for gathering family and friends and entertaining at home. Whilst we love our time spent out at restaurants, there's often nothing finer than sharing a bottle of wine and enjoying a home cooked meal, especially if you've got a cosy log fire to bask in the warmth of. So gather your nearest and dearest and cook up a storm. Chiara Bailey shares some of her top food and wine matches to ensure a memorable night of food and wine festivities!
Entrée
Keep it simple. Fresh produce is best and winter is the season of hardy vegetables such as broccoli, brussels sprouts, cabbages, onions, leeks, turnips and parsnips. Serve a simple cauliflower and leek soup with a refreshing glass of semillon. Or match a caramelised onion tart with a full-bodied chardonnay – one of the most versatile wine styles around given it can handle the weight of the food. Just because it's cold does not mean that you cannot serve white wine. The ideal temperature to serve white wine is about 10 degrees Celsius, so just slightly chilled and perfect to let the flavours shine through.
An antipasti plate is also a great way to begin a gathering, with rosé like our Morning Star Rosé a perfect match to allow the guests to mingle and enjoy each other's company.
Main Course
Our family tend to either serve lamb or beef as a main dish in winter and we are lucky enough to have some speciality producers of grain fed beef and lamb right here in Margaret River. Roast lamb rack with spring greens and goats cheese is a favourite and an ideal match with a rich succulent cabernet - in fact any lamb dish is perfect with cabernet! If you are serving beef we suggest a shiraz style of wine that has spicy and pepper notes or even a malbec that is rich and bold.
Pasta is another easy and popular main dish to serve and a mushroom ragout is an ideal match with an earthy merlot. If you prefer a lighter style of main such chicken or seafood, chardonnay will match given the weight on the palate – try our Moroccan Chicken with Preserved Lemon and Olives.
Dessert
Prepare in advance for the end of the meal as it's this part of the night you really want to treasure your company rather than being in the kitchen. A cheese platter is such an easy and popular end to any meal – you can make it as extravagant as you like in the way of cheeses, dried fruits such as figs and muscatels, dips, walnut bread, lavosh and of course quince paste. To find out more about wine and cheese matching read our blog post for some serving suggestions. If you prefer a sweet dessert or something chocolate based look for an old muscat. If you are having cake and fresh fruit why not have a refreshing glass of rosé?
Most importantly, don't forget to share your food and wine matches with us! If you're on social media simply tag #brownhillestate so we can see what our wines are being enjoyed with. Happy entertaining.
Comments
Commenting has been turned off.