7 August 2017 | Nathan Bailey
All About Malbec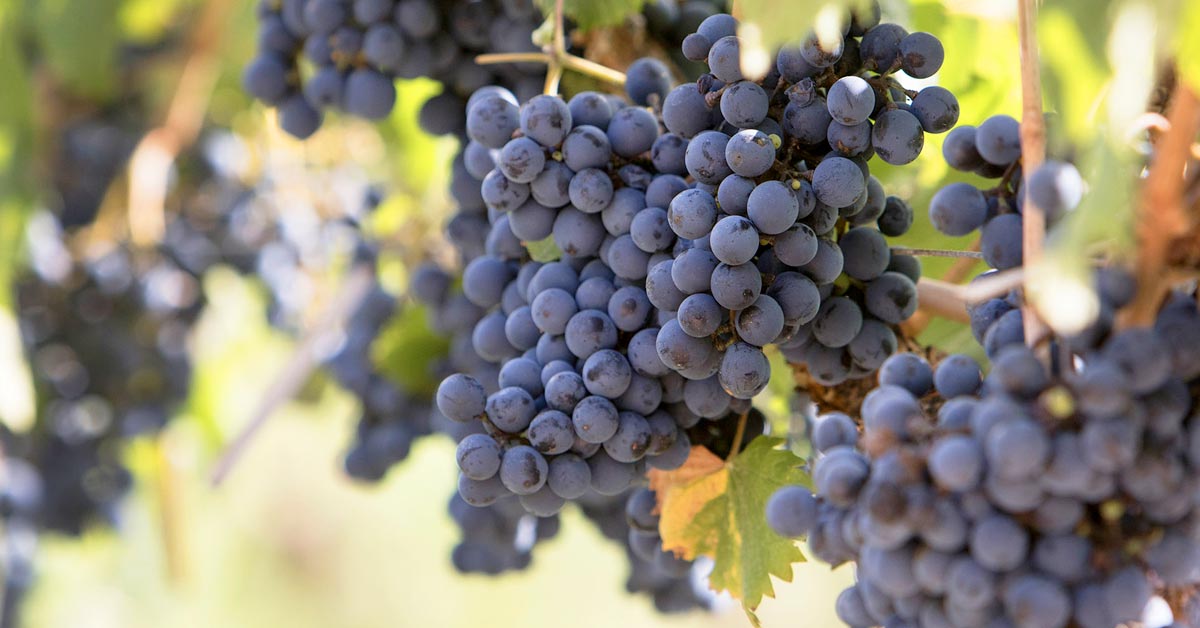 Purple, inky and thick-skinned – sounds like a description of a deep-sea monster, right? Wrong. These descriptors illustrate the characteristics of magical Malbec, the grape variety with big, bold flavours that's fast losing its reputation as a blending back-up and quickly gaining traction as a single varietal wine in Australia, Chile, California and Argentina, where its reputation as the "national variety" is reflected in its status as the most widely planted red grape in the country. Malbec is Argentina's version of Australia's Shiraz.
Before Malbec grew to stand on its own, this variety was labelled the underdog from its early days in France's Burgundy. Word has it that its French name is derived from the term "mal bouche", which means "bad mouth" – possibly a reference to the opinion held by traditional winemakers of the time.
Employed as a blending variety by the French for hundreds of years, Malbec remains one of the six grape varieties allowed in the blend of red Bordeaux wine and is now predominantly planted in Cahors in South West France, where AOC regulations require Malbec comprise at least 70% of the blend with Merlot and Tannat rounding out the outstanding percentage.
From France, it scooted across the Atlantic to Argentina in the late 1800s with French agricultural engineer Michel Pouget. Its plantings now equate to more than 30,000 hectares in this country alone, with vineyards in Mendoza representing the main component. Argentina's total Malbec vineyards represent 75% of the world's plantings of this variety.
For years Malbec was considered a "workhorse" grape for Argentinian wine producers, made into affordable everyday drinking wines. But since Argentinian winemakers began to give this difficult-to-grow variety a little love and attention, especially with advancements in modern winemaking technology, Malbec has grown to be crafted into lovely premium wines that are exported all over the world.
So what's Argentinian Malbec like? Let's ask respected wine critic Jancis Robinson. She says,"Good Argentine malbec is deeply coloured, spicily rich with an exuberant juiciness and has a trademark almost velvety texture. It's not difficult to like."
As well as Argentina, Malbec is planted in many countries, including France, the US, New Zealand, South Africa and Australia, where our plantings have slightly increased since it was introduced in the 19th century. Australia's original Malbec clones were of poor quality, so newer clones have been introduced in the late 20th century and to this day, new plantings are springing up in regions all over the country, predominantly in Clare Valley, Heathcote, Barossa Valley, Frankland River, Langhorne Creek, and Margaret River, where Brown Hill's Oroya Malbec is crafted.
This variety thrives in moderate climates, such as Margaret River and Clare Valley, and boasts a similar palate weight to that of Shiraz and Cabernet Sauvignon – big, juicy and plush with a robust structure and firm tannins. Its flavours range from red plum and blueberry to vanilla, sweet tobacco and cocoa.
Due to our small plantings and the variety's challenging growing requirements, Brown Hill's Reserve Oroya is made in limited quantities and in good vintage years only. Like all our grapes, the Malbec variety is estate grown and hand picked, with hand sorting and ageing in Taransaud French Barriques.
The 2019 Oroya is rich purple in colour, with a savoury, earthy palate, full of cherries, mulberries and plum fruits supported by silky tannins through to its never-ending finish. The best way to purchase this wine is to belong to one of Brown Hill's wine clubs – our limited release wines are offered first to wine club members before the general public.
So why call this wine the Oroya? All Brown Hill's wines have a connection to Kalgoorlie in Western Australia, due to the Bailey family's union with the mining industry. Oroya was a mine endowed with the richest gold deposits of any on the Golden Mile in Kalgoorlie. The Oroya mine's history is intense and rich – just like Brown Hill's expression of the Malbec variety.
Best food matches for Malbec meet this variety's intensity and boldness in their own flavour characteristics – a rare steak sandwich, an Argentinian chorizo hot pot (now there's a nice meeting of varietal heritage), or even a robust hard cheese would work well.
Find out more about Brown Hill's Reserve Oroya Malbec right here – apologies if the wine has sold out. Stay tuned for the next installment of this small-batch wine.
Comments
Commenting has been turned off.