21 April 2022 | Recipes - Brown Hill
Rosemary and honey glazed Amelia Park rack of lamb, celeriac puree, roasted heirloom carrots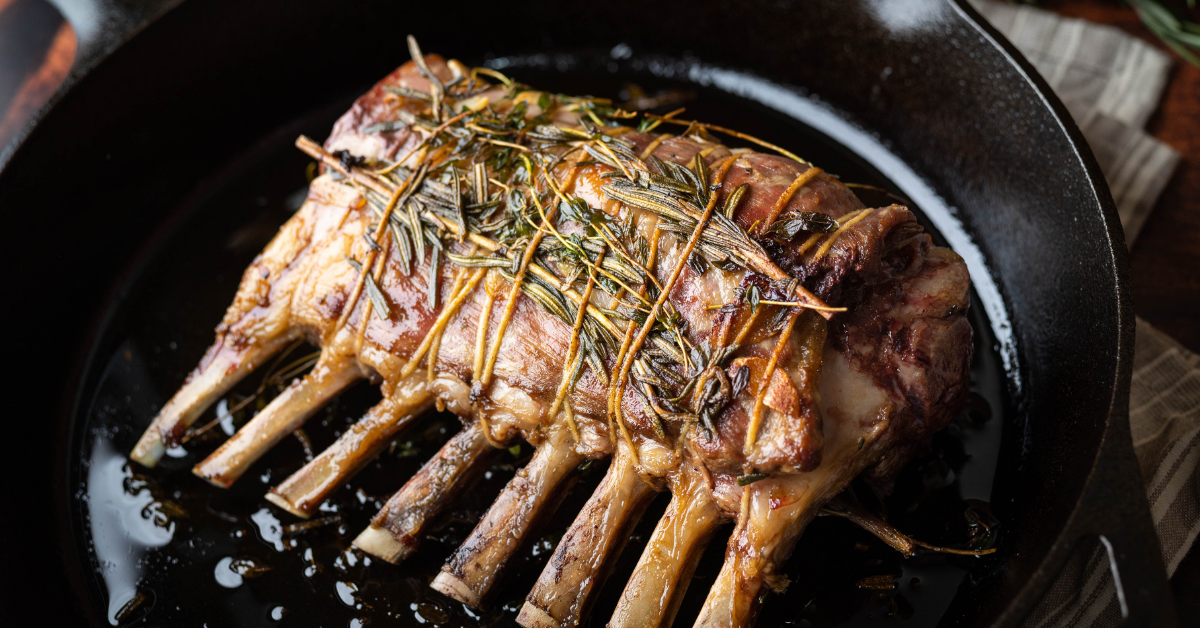 Local Chef 'Devilysh Desserts' has paired some fabulous recipes with our wines - we hope you enjoy this delicious dish accompanied with a glass of Brown Hill Golden Mile Shiraz - our limited release small batch wine full of dark fruits and exotic spice. Or try it with our Bill Bailey Shiraz Cabernet - our award winning blend perfect with any lamb dish.
INGREDIENTS:
1 bunch heirloom carrots washed and cleaned
Paprika
1 celerac trimmed and diced
100ml cream
200ml milk
Bunch of rosemary
Rack of lamb
Rosemary salt
Sea salt
Pepper
100g butter
METHOD:
To make puree, place diced celeriac into a small pot pour milk and cream over the top until celeriac is just covered add 1T of butter and place into a medium heat, gently simmer until celeriac is tender. Strain out liquid, place celeriac into a blender add salt and pepper to your desire, blend until silky smooth, set aside.
Preheat the oven to 220°C fan forced. Place cleaned heirloom carrots into a baking tray and drizzle with oil and season with salt, pepper and paprika, and place in oven.
While carrots are cooking season the lamb with rosemary salt and pepper, in a pan melt the rest of the butter and splash of cooking oil. Seal the lamb on both sides until nicely brown. Put foil on the bones to prevent them from burning in the oven.
Place the lamb in the hot oven for 15-20 minutes, which will cook the meat to medium. Remove the lamb and allow to rest for a good 5 minutes. Making a brush with the bunch of rosemary brush the skin on the lamb with honey as it rests, reheat celeriac puree, remove carrots from oven. Serve immediately
Enjoy served with our Golden Mile Shiraz or our Bill Bailey Shiraz Cabernet.
Rack of lamb sourced from Amelia Park Margaret River Gourmet Meats, honey sourced from Southern Forest Honey Metricup, celeriac and heirloom carrots sourced from The Garden Basket Margaret River.
Comments
Commenting has been turned off.