24 September 2020 | Brown Hill Blog | Angus Pattullo
Our Golden Horseshoe Chardonnay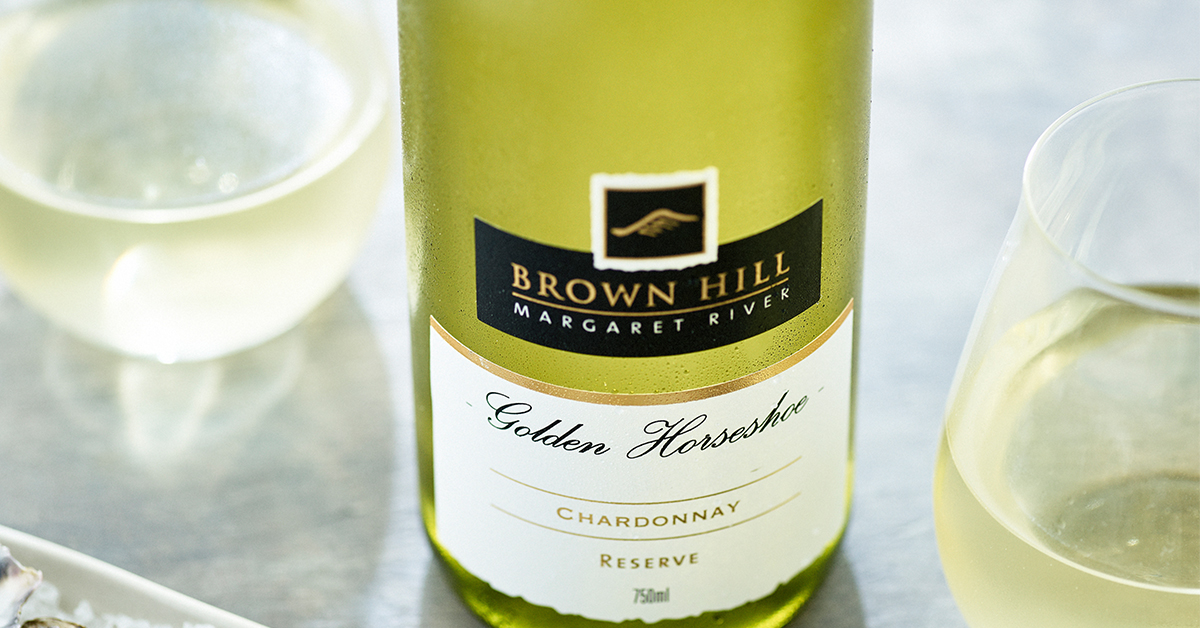 The popularity of chardonnay in Australia has had its ups and downs over the years. However, the love hate relationship that has been built with chardonnay has never fallen by the wayside when it comes to the ever-evolving styles that come out of our Margaret river region. Known for styles that are bold and structural there has been some real evolution into the winemaking processes that have been used with some winemakers experimenting with techniques that go back to the roots of winemaking itself.
Margaret River Chardonnay Styles
The different styles of chardonnay can be seen from producers creating wines that have full or partial malolactic fermentation (a process of using enzymes to transform malic acid that is found in green apples into lactic acid which is found in milks, butters, creams, etc.). This creates wines that are fuller in body, golden in colour with flavour profiles that represent these notes and are usually accompanied by big personality oak.
Here at Brown Hill Estate we go down a slightly different path with our chardonnay. We believe that fruit profile is king and that the luscious white stone fruits and citrusy flavours combined with subtle oak influences to elevate the palate. This makes chardonnay the perfect food match for dishes such as pan seared scallops or your favourite style of pork roast. With the latest Brown Hill Golden Horseshoe Chardonnay on the verge of being released, let's look a little deeper into how we develop our chardonnay styles.
Golden Horseshoe Chardonnay
This year we saw one of the best vintages that Margaret River had seen in years, a hot dry growing season allowed for prime ripening conditions and fruit that was packed with flavour and real structural acid. We hand-picked our fruit to ensure that we got the best possible parcels coming into the winery. The juice was pressed off and held at 10 degrees overnight to settle out any harsh solids and then put down to oak for fermentation. After fermenting, the wine was then allowed to sit on lee's (a mixture of different particles that fall to the bottom as a solid post fermentation) for a nine-month period, being put through a process called batonnage (stirring) every few weeks. This extracts complex flavanols and builds those structural wines that we love, as it holds that beautiful crisp acid that just finishes off the back palate beautifully. This minimal intervention process that was undertaken allows us to showcase the true purity that our little patch in the Margaret River wine region has to offer.
Brown Hill Golden Horseshoe Chardonnay will be one for the cellar – we suggest up to ten years. Or if you happen to be out fishing and catch one of our local dhufish, serve it simply pan fried with lemon and thyme with a chilled glass of our delicious award winning chardonnay.
Comments
Commenting has been turned off.