26 August 2020 | Nathan Bailey
Magnificent Margaret River Cabernet Sauvignon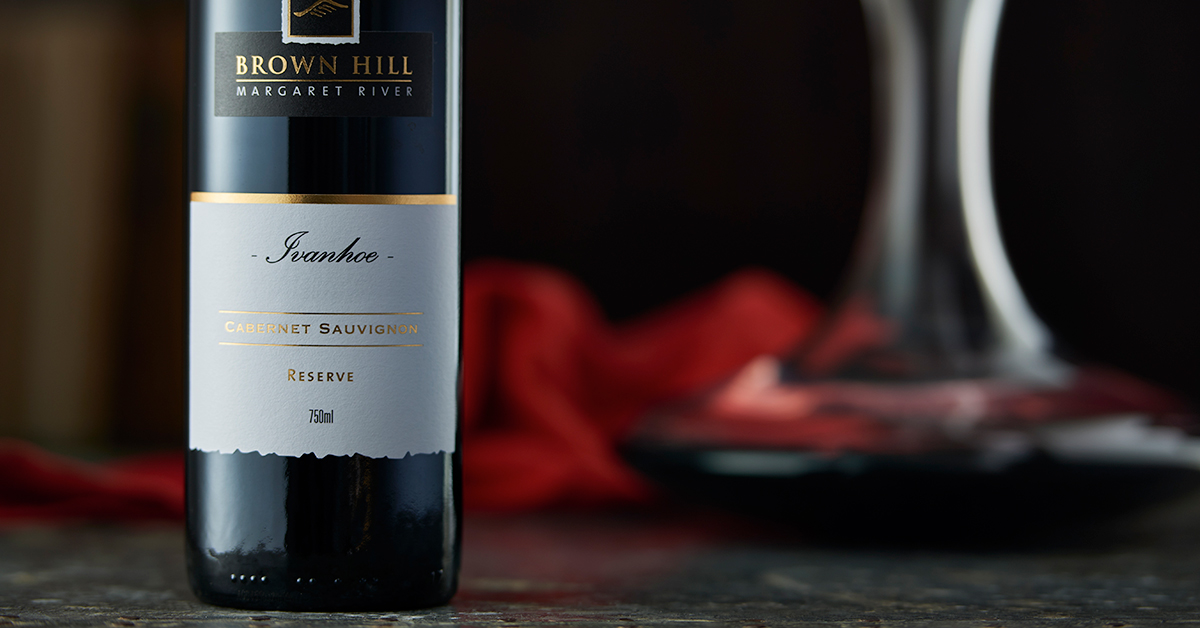 When you think of the great Cabernet regions of the world, Margaret River is top of mind as being world class.
Brown Hill Estate have been making Cabernet for over 20 years, perhaps not quite as long as some of our esteemed neighbours, but accolades such as the Best in Show for 2018 Decanter World Wine Award for our 2014 Perseverance Cabernet Merlot prove that we're on the rise and provide wine lovers a reason to discover a range of new and emerging producers from the Margaret River region. Our 2019 Perseverance Cabernet Merlot won Gold at the 2022 Decanter World Wine Awards and our 2020 Ivanhoe Cabernet Sauvignon also won Gold at the 2023 Decanter World Wine Awards - we are very proud of these accolades.
Have a listen to some of our local winemakers talk about the Margaret River Cabernet story in this short video.
HISTORY OF CABERNET SAUVIGNON
The climate and soil in Margaret River are very similar to Bordeaux and Cabernet prefers this mild maritime climate, with well drained, gravel based soil. Vasse Felix planted the first Margaret River Cabernet Sauvignon in 1967 and credit the sea breeze and warm dry seasons of the region that produce beautiful round berries and perfect soft tannin ripened fruit.
Margaret River is a young wine producing region compared to other regions within Australia and other parts of the world. Why are we able to do what we do with Cabernet so well? The soil and climatic conditions and our new world winemaking techniques make for one of the best homes for Cabernet to flourish.
The success of Margaret River Cabernet is that it can age and evolve gracefully. It has won many awards and accolades from Australia and around the world which highlight its exceptional quality. The region may only produce 5% of Australia's premium wine yet it is responsible for 20% of premium wine sales. There are over 95 cellar doors in the Margaret River region all offering a unique tasting experience.
The winemaking community in the region are a close-knit group and every year winemakers and viticulturists from producers all over our region get together to show, taste and discuss Cabernet. Barrels samples from the previous years' vintage are taken to look at different fruit, production techniques, oak and regional growing conditions and how Cabernet can react so differently across such a small winemaking region.
BROWN HILL CABERNET AND CABERNET BLENDS
At Brown Hill we produce a selection of Cabernet Sauvignon wines, some blended with Merlot, Shiraz or Malbec. Our wines are also intensely flavoured, full bodied, complex and a true example of Margaret River Cabernet.
Cabernet styles can vary in the region however it is a perfect wine for matching with most lamb, beef, darker game meats and firm, flavorsome cheeses. The wine is typically medium to full bodied, with classic blackcurrant, blackberry, mulberry, cedar and violet characters.
We are lucky to call such a special part of the world home. To prove that you really don't have to look far, the 2018 vintage was an exceptional vintage in Margaret River showing some of the most perfect growing conditions the region had seen in years. A high rainfall winter with a low rainfall summer and steady consistently warm days allowed for the fruit to reach optimal ripeness with very little intervention. This absolute gem of a season allowed us here at Brown Hill Estate to produce wines with an intense juicy blueberry fruit ball to the mid palate, with smooth tannin and great intense length. Definitely one for the cellar!
Comments
Commenting has been turned off.