3 December 2020 | Brown Hill Blog | Angus Pattullo
Introducing Charlotte Sauvignon Blanc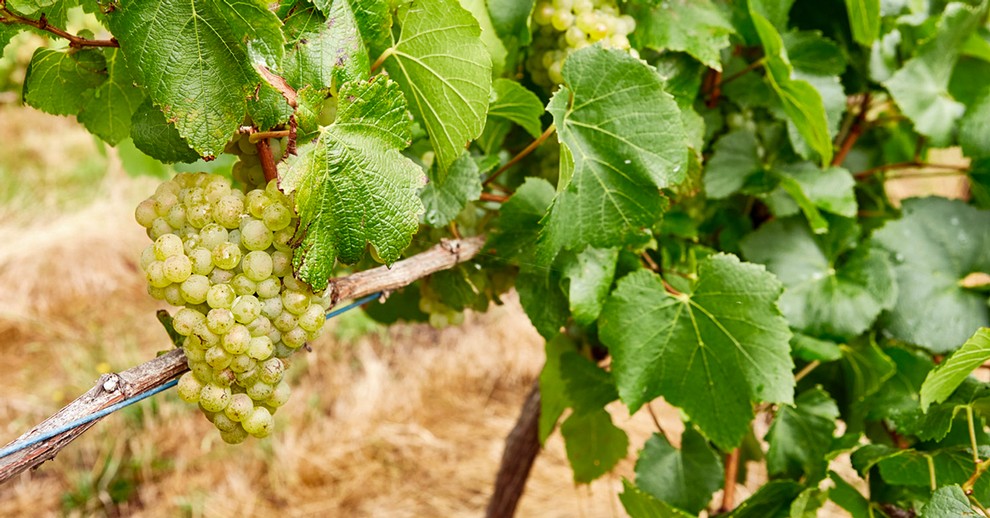 Our 2020 Charlotte Sauvignon Blanc was recently awarded the trophy for Best Sauvignon Blanc at the 2020 Perth Royal Wine Awards. Here we introduce you to this fascinating noble varietal and discuss how we made this award-winning wine.
Sauvignon blanc is a noble grape producing aromatic, crisp and zesty white wines. The name most likely comes from the word sauvage, meaning 'wild' – a reference to its unruly foliage. Wines made from sauvignon blanc are generally lighter bodied with characteristics such as gooseberry, citrus fruit, tropical fruit, and grassy herbaceous notes. Sauvignon blanc is vitally important in France, where it is the third most planted white variety in the country.
Australian Sauvignon Blanc
Coincidentally, Sauvignon blanc is also the third most planted white variety in Australia – growing from only 20 hectares in the 1970s to over 6400 hectares in the 2000s (Wine Australia) – even with the abundance of New Zealand sauvignon blanc on our shelves. While both countries produce similar styles, New Zealand sauvignon blanc often exhibits strong primary fruit characteristics such as gooseberry, passionfruit, and green capsicum. Australian sauvignon blanc tends to be more subtle in style with elegant herbaceous notes.
Sauvignon blanc thrives in cool climate regions like Margaret River. However, it is often eclipsed by the reigning monarchs of the region: chardonnay and cabernet sauvignon. While most highly regarded sauvignon blancs are still blended with semillon, many wineries across Australia and here in Margaret River are experimenting with sauvignon blanc as a straight varietal with excellent results.
Brown Hill 2020 Charlotte Sauvignon Blanc
We started out with a small block of unruly sauvignon blanc in 2016 and set about reworking the vineyard to bring it back to being cane pruned. This turned out to be a massive job, requiring us to pull out and rewire the whole trellising system.
Fortuitously, the 2020 growing season in Margaret River happened to be one of the best the region has experienced. These conditions created a flavour profile in our sauvignon blanc that reminded us of breakfast juice, and we decided it was the perfect time to experiment with a few new techniques for our sauvignon blanc.
Once the fruit was in the winery, a small portion was picked and put aside. This portion was whole bunched pressed – where the stems are added to the press – to create a premium style of juice. From there it was sent straight to barrel, to be put through one of our first ever wild fermentations (where naturally occurring yeasts are used instead of inoculating the wine with a particular strain). The end result was a complex structural style of wine, with mouth puckering acid. We then mixed this with a portion of our tank fermented sauvignon blanc in order to create our award-winning 2020 Charlotte Sauvignon Blanc.
We bottled this gem of a wine at the start of the year in order to capture and retain the freshness that it had to offer. We wanted to make sure we did not lose any of that zest in the bottle. Not only did we create a wine of which we are immensely proud, our hard work has been recognised by our peers at the 2020 Perth Royal Wine Show, where we were awarded the Gold Medal and Trophy for Best Sauvignon Blanc. We are beyond thrilled to receive these prestigious accolades.
As the weather warms and you look for a refreshing white wine, why not give our stunning Charlotte Sauvignon Blanc a try? It pairs beautifully with locally sourced seafood such as snapper, or a cheese board featuring Jarlsberg or Gouda.

The nose bursts with aromas of passionfruit and the beautiful perfume of tropical fruit. The palate is deliciously crisp, with hints of lychee and white peach followed by a refreshing and zesty finish.
Best Sauvignon Blanc Trophy – 2020 Perth Royal Wine Awards
$26 per bottle / $21 per bottle in any mixed dozen
Comments
Commenting has been turned off.