27 November 2019 | Chiara Bailey
Brown Hill's Christmas Menu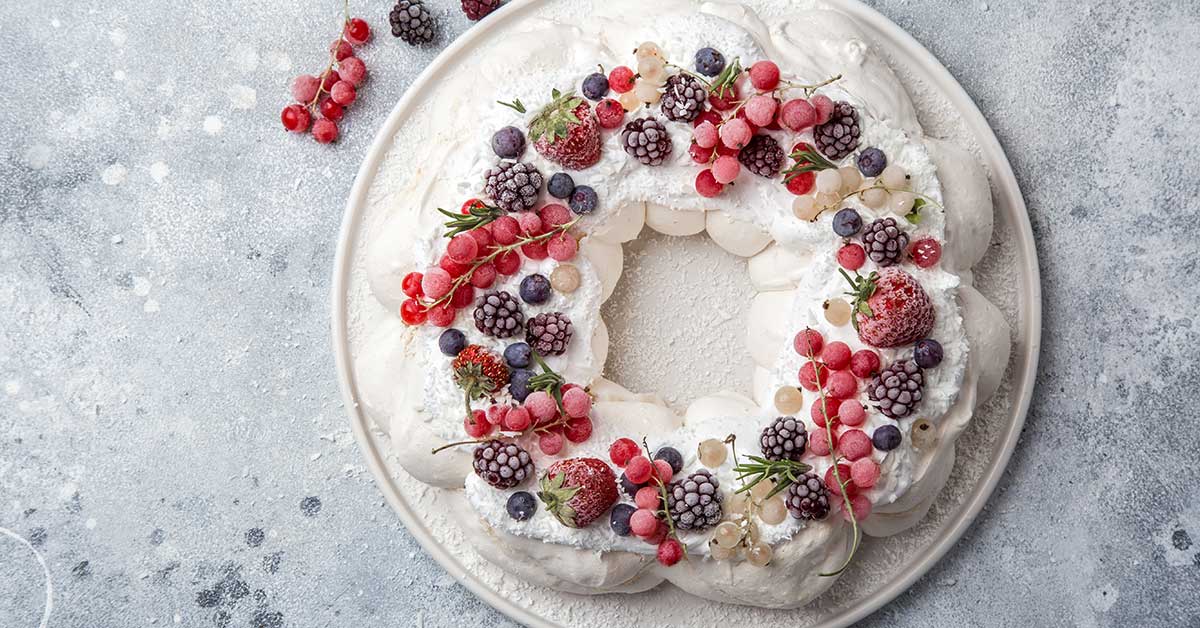 Do you spend Christmas Day in the kitchen? Take a leaf out of our book and you won't have to. The dishes below can all be prepared in advance and pair beautifully with our festive dozen.
Barbecued Garlic Prawns
Barbecued garlic prawns can be peeled and marinated ahead of time then thrown on the barbecue when the crowd descends. They are perfect eaten straight off the grill with a cold glass of Brown Hill's Golden Horseshoe Chardonnay in hand.
Farm House Margaret River Free Range Christmas Ham
There are few things as festive as a Christmas ham. Whether studded with cloves and served alongside our Fimiston Shiraz, or lathered with Hot English Mustard and served with our Oroya Malbec, ham is undeniably the king of the feast.
Roast Lamb with Mint Sauce
A roasted rack of lamb with mint sauce is the perfect addition to any Christmas lunch. Let the oven do the work, while you spend time with your loved ones. This is best enjoyed with a smooth glass of our Ivanhoe Cabernet.
Pavlova Wreath with Berries and Cream
Crispy on the outside, gooey on the inside, light as a feather, and laden with colourful fruit, pavlova is a summer staple. Try it with our Charlotte Sauvignon Blanc, the tropical fruit flavours pair beautifully with the sweet berries, while the acidity of the wine cuts through the rich cream and meringue.
Comments
Commenting has been turned off.