14 December 2021 | Chiara Bailey
Brown Hill Christmas Menu 2021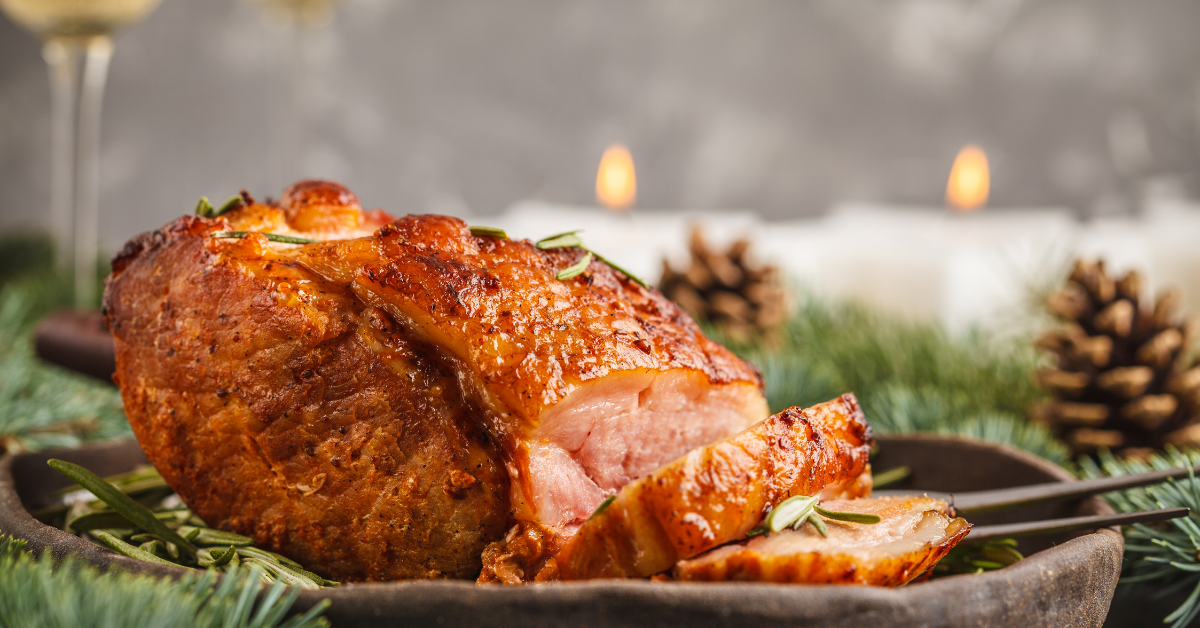 This Christmas Day, we thought we would look at a slightly different menu – one that incorporates fresh produce from our beautiful Margaret River region and pairs deliciously with your favourite Brown Hill wines. We hope our very Australian Christmas menu inspires you.
Dunsborough blue swimmer crab, coconut vermicelli noodle salad, chilli mango dressing
The perfect start to your Christmas menu! We sourced the blue swimmer crab from Oceans Fresh Seafood and the chilli mango dressing from Crunch Preserves, both in Dunsborough. Serve with a chilled glass of Semillon.
Wine Match: Jubilee Semillon
Balsamic-glazed pork loin, apple, quinoa and lentil salad
We sourced the pork loin locally from The Farm House and the apples from Ironstone Valley Orchids at the Margaret River Farmers' Market. Best enjoyed with a peppery Shiraz.
Wine Match: Fimiston Shiraz
Herb-stuffed organic lamb loin roast, grilled squash and broccoli
We sourced the lamb locally from Agonis Ridge in Rosa Brook and the squash and broccoli from Patchwork Farm in Karridale. This delicious dish is complemented by a smooth, vibrant and silky Cabernet Sauvignon.
Wine Match: Ivanhoe Cabernet
Crispy-skinned duck breast, pink oyster mushrooms, creamy sweet-potato mash
We sourced the duck breast locally from Margaret River Gourmet Meats and the oyster mushrooms from the Sophisticated Beast in Vasse. Duck works beautifully with a deep rich succulent Margaret River Cabernet Merlot.
Wine Match: Perseverance Cabernet Merlot
Handmade Heidi goat's cheese ravioli
For the vegetarians! The goat's cheese ravioli is from Pick and Gather at the Margaret River Farmers' Market. An ideal match with a cold glass of Chardonnay - full of toasty, melon flavours.
Wine Match: Golden Horseshoe Chardonnay
Vintage cheddar and quince paste tartlets
There is no better way to end a meal than with a cheese dish. We sourced the cheddar from The Margaret River Dairy Company and the quince paste from Margaret River Food Company. Serve with a young and fresh Rosé.
Wine Match: Morning Star Dry Rosé
Comments
Commenting has been turned off.