28 September 2018 | Chiara Bailey
Best Surfing Spots in Margaret River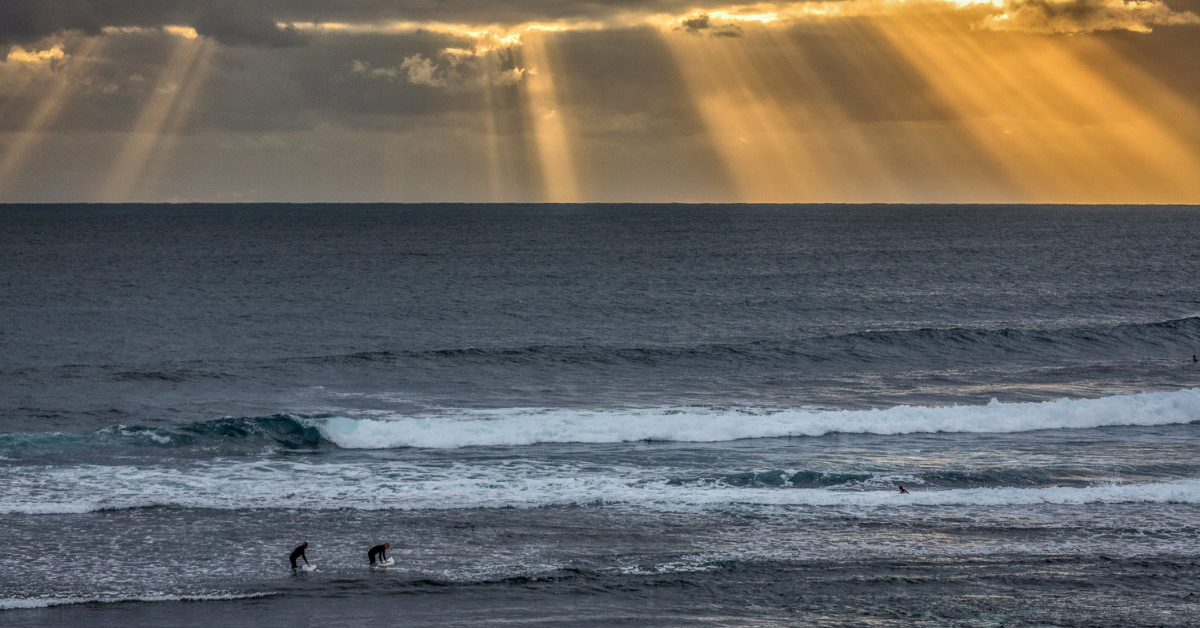 While the Margaret River region is justly famous for its award-winning wine – it is also a world-renowned surfing spot, with arguably some of the best breaks to be found in the country.
With more than 135 kilometres of coastline and 75 breaks found in the region, it can get very busy with eager sun-loving crowds during peak season, but the area always provides some of the best surfing experiences around.
Naturally, summer is when the surfing spots hit their peak – and the water temperature is just right. However, many dedicated surfers enjoy the quieter winter months, when the quality of the waves are said to be better.
As an added bonus, between September and November, you are also likely to see whales in the water, and at any time of year surfers can be seen sharing the waves with dolphins.
Surfing conditions vary according to the day and time of year, so many dedicated wave riders head online before heading out to the water to see where the best spots are each day. Most beaches are unpatrolled, so surfers should be wary of surfing alone – and shark attacks have been common in recent years.
Best MARGARET RIVER Surf Breaks
The best-known break in the area is usually acknowledged as being Surfer's Point, which is generally suitable for semi-experienced surfers, although the less confident should be wary of entering the waves on big days. About 10km west of the town of Margaret River, this spot can peak at swells of up to two metres.
One of the biggest surfing competitions in the world, The Margaret River Pro, is held at Surfer's Point in April every year. This competition forms part of the World Surf League (WSL) World Championship Tour (WCT), where the top ranked 34 male and top ranked 16 female surfers compete over a 12-day period.
Family-friendly Beaches
Beginner surfers might enjoy the calmer waves of Boranup Beach or Huzzas (Huzzawuiie), near Gracetown. There are also a number of surfing schools in the area, including one run by former pro surfer Josh Palmateer that we would personally recommend. Both of our boys participated and had a great time. See Margaret River Region for details of the various schools on offer.
Experienced surfers often head for The Box, which is one of the fastest, hardest hitting breaks in the area. Breaking over a very shallow jagged reef, The Box is tough, but high on the bucket list for dedicated surfers and is also used as a venue for the Margaret River Pro.
Families with young children might enjoy the family-friendly Yallingup Beach, which also boasts a beautiful lagoon along with the surf, making it the perfect place to explore the reef and shallow waters by snorkelling. It also has barbecue facilities and picnic grounds.
Comments
Commenting has been turned off.