29 November 2016 | Nathan Bailey
Summer in Margaret River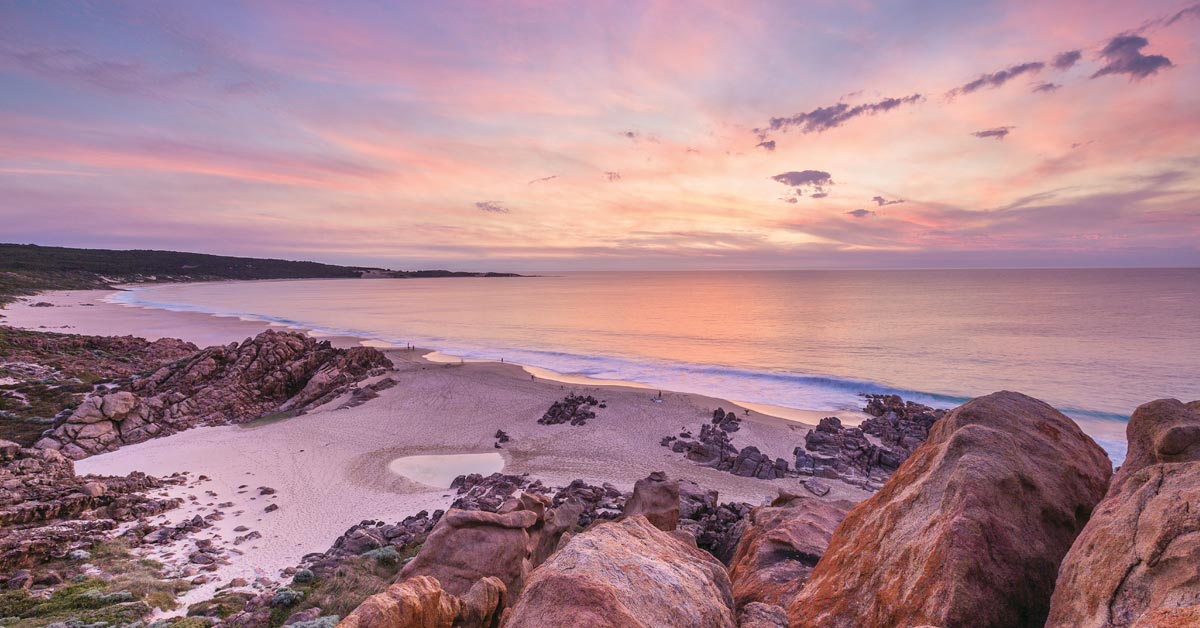 We live in one of the most beautiful parts of the world, something I'm reminded of this time of year. Summer in Margaret River is a truly remarkable time. Long, warm days of cloudless blue skies. Evenings spent outdoors with the cool, sea breeze blowing in. It's the perfect time to explore all of the natural beauty this unique region has to offer… visits to the beach where the sand is perfectly white, and the water is crystal clear, shaded the most beautiful blue.
Nestled between the coast and some incredible farmland, Margaret River is lucky to have access to amazing produce and indulge in the fresh, local offerings – always best enjoyed over long lunches and summer dinners. Whether it's fresh seafood, or the local land food of cheeses, meats and fruit, it's easy to spend hours grazing long into the afternoon with a bottle of wine shared with friends.
Taking a sip and enjoying that glass of wine is well earned for those of us who have dedicated ourselves to the vines all year. Summer is a busy time. It means long days that start before the sun comes up and end long after dark. It means working weekends and holidays, as the grapes are ready when they're ripe. They wait for no one. It's a labour of love when the time comes to pick the fruit and begin crafting our wines with the highest of hopes and the best of intentions.
At the end of those long days are the most memorable of evenings spent gathered with those closest to us. Whether it's around a barbeque or watching the sun set down at the local pub, summer evenings will always be linked to the nostalgia of warm evenings, stories shared with friends and the taste of cold Chardonnay. When it all winds down there is a deep satisfaction of knowing that another day, week or vintage is over and that we worked hard to accomplish something that will bring people enjoyment.
If you're planning a visit to our neck of the woods, head to Brown Hill's other blog posts for activities to try, places to eat and stay, or beaches to take a dip in… there's plenty of information about great things to do. And, don't forget to drop into our cellar door while you're in the area too – we'd love to give you a taste of Margaret River and Rosa Brook's warm hospitality!
For beach lovers
From Gnarabup to Hamelin Bay, you'll feel the sun on your face and the sand under your feet at the beach spots in our region.
For foodies
If you're looking for a delicious meal to complement a glass of your favourite Brown Hill wine, here's a list of restaurants around Margaret River that serve our drops. Bon appetit!
For art lovers
Margaret River is a hub of creativity, so for the art lovers on holiday, there is plenty of choice when it comes to deciding how to spend your day… from art galleries and jewellery studios to collaborative workshops, there's a creative scene for everyone.
Comments
Commenting has been turned off.