18 May 2018 | Recipes - Brown Hill
Shepherd's Pie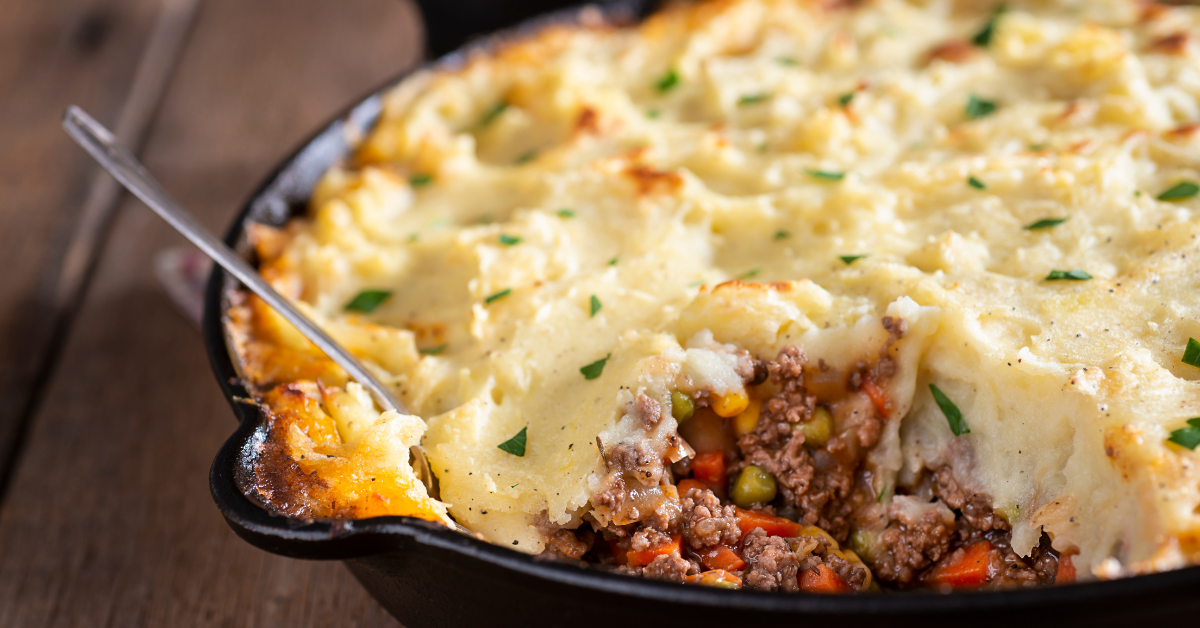 Ingredients
150 g butter
2 finely diced onions
3 finely diced carrots
1 leek shredded
1 garlic clove crushed
1kg minced lamb
50 ml Worcestershire sauce
1L lamb stock
1 sprig rosemary
2kg mashing potatoes
100 g cheddar cheese
Method
In a large, deep pan, melt 50g butter and cook onion, carrot, leek and garlic until soft. Remove mixture from pan. In same pan, cook lamb mince until nicely browned. Strain off any fat, then add onion mixture to mince in pan. Add Worcestershire sauce and lamb stock, and cook on low-to-medium heat for about 2 hours, stirring every 20 minutes. As stock reduces, sauce will thicken. When cooked, stir in rosemary sprig.
Meanwhile, preheat oven to 200C degrees. Peel potatoes, place into a saucepan of cold water and gently boil for 20 minutes. Strain and mash with remaining butter. Season to taste.
Place cooked lamb mince into an ovenproof baking dish, then spread mashed potato over top. Sprinkle with cheese and cook in preheated oven for 35 minutes. Serve with a glass of Brown Hill Hannans Cabernet - a perfect mid-week dinner wine.
Comments
Commenting has been turned off.