3 November 2018 | Recipes - Brown Hill
Lamb & Walnut Tagine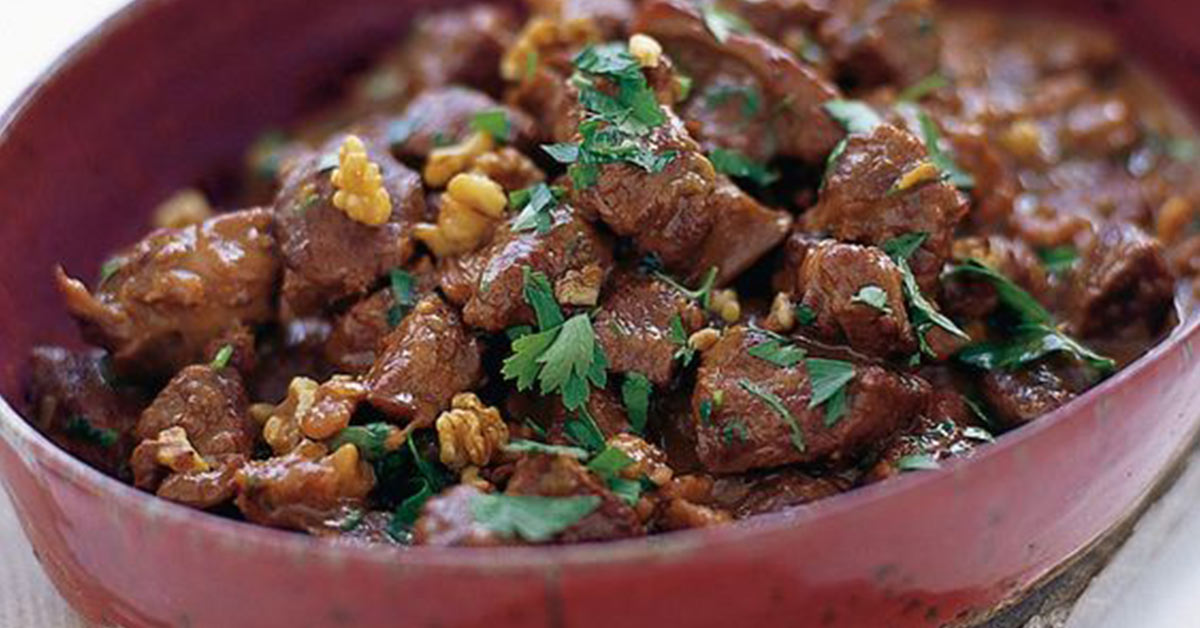 Ingredients
4 small lamb shanks or 800g lamb shoulder cut into 4 chunks
3 tbsp olive or sunflower oil
2 large onions, each sliced into 4 thick disks
2 tsp ground ginger
2 tsp ground cinnamon
2 tsp ground coriander
2 tsp ground cumin
4 strips orange peel
1 cinnamon stick
1 tsp caster sugar
500 ml lamb or chicken stock
10 semi-dried figs
12 walnut halves
Method
Heat slow cooker. Season lamb all over with salt and pepper. Add oil to large casserole dish or tagine heated to medium and brown meat all over. Remove meat from pan and set aside.
Lay onion slices across base of slow cooker and place meat on top. Sprinkle all ground spices over top of lamb. Tuck orange peel and cinnamon stick round lamb, then sprinkle with sugar.
Pour in 500 ml stock, adding enough liquid to come one-third of the way up lamb. Cook slowly for 6-8 hours, adding figs and walnuts in last hour of cooking.
Serve lamb with couscous or flatbread.
Enjoy with a glass of Brown Hill Ivanhoe Cabernet Sauvignon.
Image source: Pinterest
Comments
Commenting has been turned off.