17 May 2016 | Nathan Bailey
Insiders Guide to Margaret River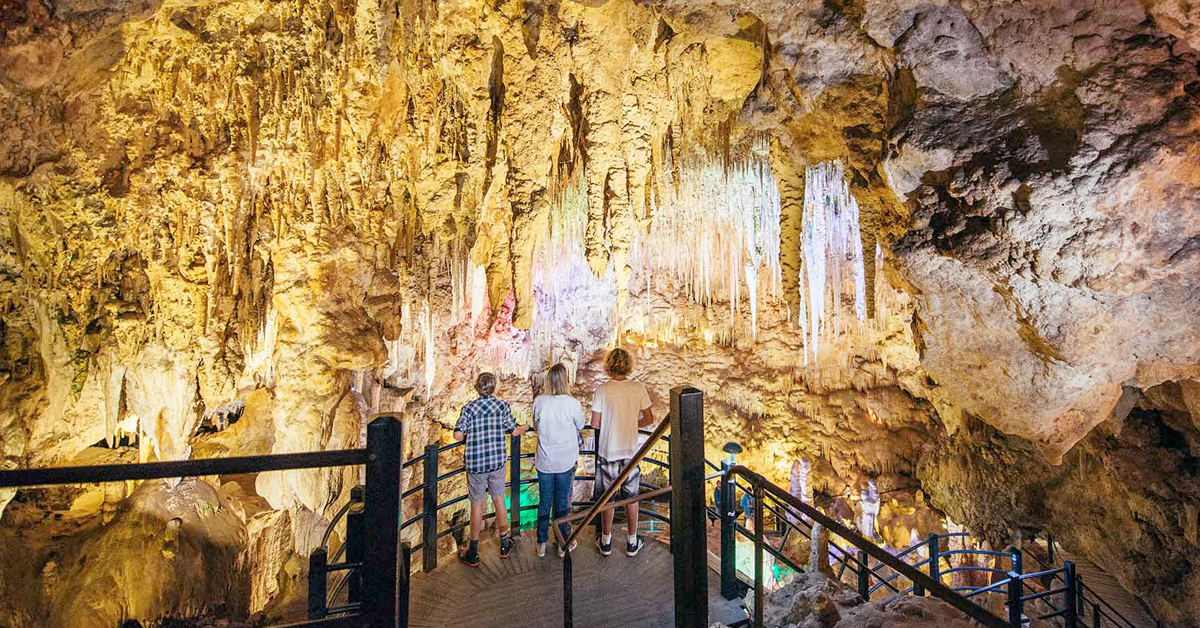 Margaret River comes alive in autumn. The vineyards are breath taking – burnt orange and golden browns colour the landscape – and the mild weather (and lack of crowds!) makes it the perfect time of year to get out and about in nature's glorious wonderland. Fill out your Margaret River itinerary with these ideas from the team at Brown Hill.
Boranup Karri Forest
One of Margaret River's most distinctive natural characteristics is its Karri trees. These tall, pale beauties stride high, reaching heights of 60m or more. Boranup Karri Forest is one of the best spots to enjoy these giants on their hilly slopes along with all the lush, green foliage of the forest. Jump in your car and do the Boranup Drive (suitable for conventional cars), winding through the forest to Boranup Campground, which makes the perfect destination for a picnic lunch. Along the way stop at Boranup Lookout where sweeping views back over the forest and the coast, west to Hamelin Bay, make it the perfect day out. Enter the forest drive from Caves Road.
Cape Lighthouses
Cape Naturaliste and Cape Leeuwin Lighthouses make magnificent locations from which to take in the grand views across the powerful oceans and the Leeuwin-Naturaliste National Park. Both working lighthouses offer visitors guided tours, showcasing their life-saving operations that are carried out from dusk 'til dawn. The Cape Naturaliste Lighthouse is situated near Dunsborough and is an easy climb for visitors with a magical reward at its peak with views over Geographe Bay. Cape Leeuwin Lighthouse is Australia's tallest lighthouse, perched at the most southwesterly point of Australia where the Southern and Indian Oceans meet.
Margaret River Caves
Margaret River's aboveground natural wonders are given a run for their money by the region's caves. Lake Cave is home to the "suspended table", a spectacular crystal decoration weighing several tonnes. The cave's tranquil lake reflects all the delicate formations within the limestone cave and its dramatic entrance sees visitors descend a staircase beneath the towering karri trees.
Jewel Cave in Augusta is WA's biggest show cave, and home to one of the longest straw stalactites found in any tourist cave in the world. This is a dazzling crystal discovery tour, and at the end visitors can enjoy the amazing Karri Walk or the educational, café or retail experiences on offer.
Mammoth Cave is the most easily accessed of all the caves in Margaret River, the first chamber being wheelchair friendly. Wander through this enormous self-guided cave at your own pace using an MP3 audio tour or be silently awed by the ancient fossil remains of giant animals known as Australian Megafauna marsupials. Visit this website for more information and tickets.
Margaret River Cellar Doors
The chillier weather and the kaleidoscope of autumnal colours across the vineyards make autumn the perfect time to cruise around the region, tasting wines and taking in the tales from all our wonderful winemakers. Enjoy a long winery lunch then drop in to Brown Hill to make new discoveries or try old favourites. We'll be ready and waiting with a glass in hand! There are also great guided Margaret River tours for food and wine lovers.
Margaret River Farmers' Markets
Margaret River Farmers' Markets showcase many of the fantastic producers from our region every Saturday morning. Our friends and Rosa Brook locals Debbie Serventy and Alan Darnell have a stall where they sell their corn and other produce. Mike and Bev Pimm from Agonis Ridge sell their organic meat and olive oil products. Koonac Goat Farm sells its cheese and wares, and Mike from The Berry Farm sells his avocados (at a great price!). All year round these markets are a must-visit. Open every Saturday, 8am-12pm.
Margaret River Open Studios
Over 131 artists open their studio doors for the annual open studios event 28 April to 13 May 2018. This amazing experience gives art lovers a rare opportunity to visit private art studios and meet the artists and view their work. The Margaret River Region Open Studios is the biggest open Studio event in Australia. Nearby our cellar door we have the amazing Rebecca Cool, Ross Miller and Patricia Negus.
Comments
Commenting has been turned off.