19 September 2019 | Brown Hill Blog | Chiara Bailey
How to match your cheese and wine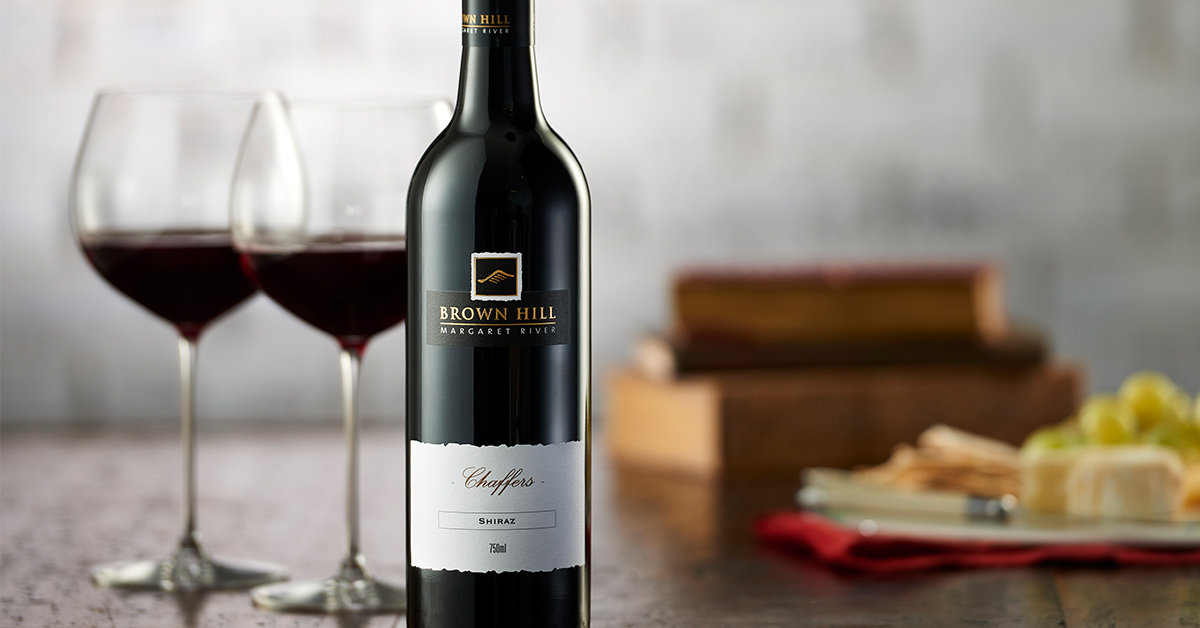 Cheese and wine parties may well have been consigned to the 1970s history books, but there is much to be said for this convivial combination. Who can resist a lavish platter of beautifully crafted cheeses, whether at the end of a celebratory meal, as an appetiser, or just as an excuse to open a bottle of wine and enjoy with friends? Matching your cheese with the right wine can sometimes be a challenge – it isn't always as simple as sticking to your favourite red or white. Just as with any other food and wine matching, partnering wine and cheese comes down to a few key elements such as fat, moisture and salt content, texture and flavour complexity, so here's a brief overview of which styles of cheese and wine work best together and why. You may even be surprised by some of the conclusions.
What wine goes with what cheese?
Hard Cheeses
These include English Cheddar and French Comté, Parmigiano Reggiano, Pecorino, aged Gouda and Gruyère, all of which have a high fat content. It's said that the high fat and protein content in certain cheeses tends to mask the tannins in a highly structured red, so it's best to choose a lighter style, such as a pinot noir or nebbiolo over a bold shiraz or tannic cabernet sauvignon. Looking on the white side, a rich, buttery chardonnay will happily hold its own. And, while it may seem a little out of the box, the lingering toasty notes of a blanc de blancs Champagne or sparkling wine with chunks of well-aged Parmigiano Reggiano are a match made in heaven.
Soft Cheeses
Brie, Camembert and other 'bloomy' rinded soft cheeses can range from being very mild in flavour to very pungent as they ripen. Surprisingly, they tend to have a far lower fat content than the hard cheeses, belied by their often lush, rich texture. There are a number of options for a wine marriage made in heaven: a fruity pinot noir or rosé, perhaps, or a lightly oaked chardonnay.
Blue Cheese
There are some wine and cheese pairings that are undeniably right, which is why they're classics – think Stilton with Port and Roquefort with Sauternes. Salty, pungent blue-vein cheeses such as these work beautifully with an unctuous dessert-style wine, whose sweetness and 'body' will complement and hold their own with these cheeses' strong flavour and robust texture. Even a richer, sweeter style of sherry is worth a taste test. With a milder style of blue cheese, you may also like to try a fruity sauvignon blanc or oaked chardonnay.
Washed-Rind Cheese
These brine-washed cheeses tend to become extremely pungent as they ripen, even as their oozy interior becomes sweeter, nuttier and creamier – which is why we love them. Much like other strongly flavoured cheeses, they're most happy alongside wines such as a vintage sparkling (red or white), or medium-bodied or lighter reds, such as a barbera or grenache, or full-flavoured warm-climate chardonnays. Dessert styles, such as a botrytis riesling or semillon would also make lovely companions.
Goat's and Sheep's Cheese
There are all manner of matching options for these styles of cheese – with their earthy, 'flinty' flavour overtones and frequently chalky texture. Sauvignon blanc will stand up well, with its mineral, citrus-leaning flavours and upfront acid content. If you'd rather stick to a red, go for a cool-climate style that's light, lean and herbaceous.
a margaret river wine-and-cheese tasting
At Brown Hill Estate, we're not only members of a thriving wine community, but are fortunate to live in a region full of dedicated artisans growing and making outstanding produce. One of these is The Margaret River Dairy Company. Recently, we teamed up to taste-test a selection of their cheeses with our wines.
Here's what we matched…
Vintage Cheddar
This is Margaret River Dairy Company's most popular variety, with a taste that sharpens as the cheese matures. Vintage cheddar is a firm, close-textured cheese that may be slightly crumbly depending on how long it's been aged. A true vintage cheddar should be at least 12 months old. Handcrafted and aged to perfection, match this with Brown Hill Estate's Perseverance Cabernet Merlot or Lakeview Sauvignon Blanc Semillon.
Smoked Cheddar and Black Pepper Cheddar
These club-style, golden-yellow cheeses have a distinctive smooth, creamy texture and full-bodied flavour. Here, the traditional cheddar style has been given a new lease of life with contemporary flavours that are subtle enough not to overpower, but still pack a punch of spicy, freshly cracked pepper or warm, smoky notes. Pair these cheeseboard showstoppers with our Trafalgar Cabernet Merlot or Charlotte Sauvignon Blanc.
Black Label Double Cream Camembert and Black Label Triple Cream Brie
Best served at room temperature (as is any cheese), these decadent soft-ripened cheeses improve in flavour and intensity as they mature. Made with extra cream, both the Triple Cream Camembert and Double Cream Brie have a magnificently rich flavour that will continue to develop with age, with the indulgent Triple Cream Camembert having an even more velvety texture. Serve these with Brown Hill Estate's Golden Horseshoe Chardonnay or Fimiston or Chaffers Shiraz.
As you can see from this tasting, some rules are made to be broken, so when it comes to finding your perfect wine and cheese match, it comes down to what tastes good to you.
Comments
Commenting has been turned off.