16 August 2022 | Recipes - Brown Hill
Cabernet Mudcake, Berry Farm Jam, Fresh Berries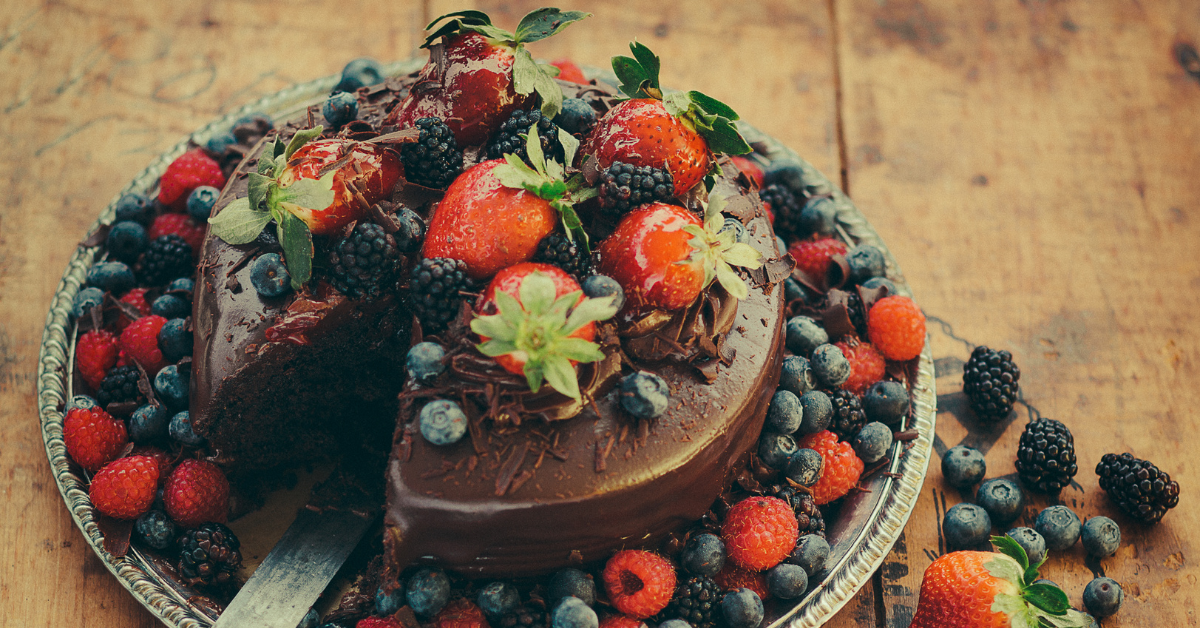 Local Chef 'Devilysh Desserts' has paired some fabulous recipes with our wines - we hope you enjoy this delicious Cabernet Mudcake accompanied with a glass of our classic Margaret River Ivanhoe Reserve Cabernet Sauvignon.
Ingredients:
2C castor sugar
1 3/4C plain flour
2t of bi-carb soda
1t table salt
1/2C veg oil
2t vanilla extract or essence
2 eggs
1t white vinegar
1C milk
1C Cabernet
200g dark chocolate finely chopped
Berry farm jam
Fresh berries
Method:
Pre heat oven to 170C.
Mix vinegar and milk together, leave to sit for 30 minutes or until it has curdled.
Sift all dry ingredients together, then mix all wet ingredients together in a separate bowl. Make a well in the centre of your dry ingredients and mix in 1/3 of the wets at a time, once all the liquid is incorporated fold in chocolate pieces and pour into a lined 20cm baking tin. Bake for 30-45 minutes or until a skewer can be inserted and comes out clean of any batter. Allow to completely cool.
Once cooled cut in half and fill with jam, top with fresh berries and serve with whipped cream or icecream.
Enjoy!
Dark chocolate sourced from Margaret River Chocolate Company, jam and fresh berries sourced from The Berry Farm, Cabernet sourced from Brown Hill Estate.
Comments
Commenting has been turned off.