22 June 2017 | Brown Hill Blog, Winemaking | Nathan Bailey
Brown Hill's Bill Bailey Shiraz Cabernet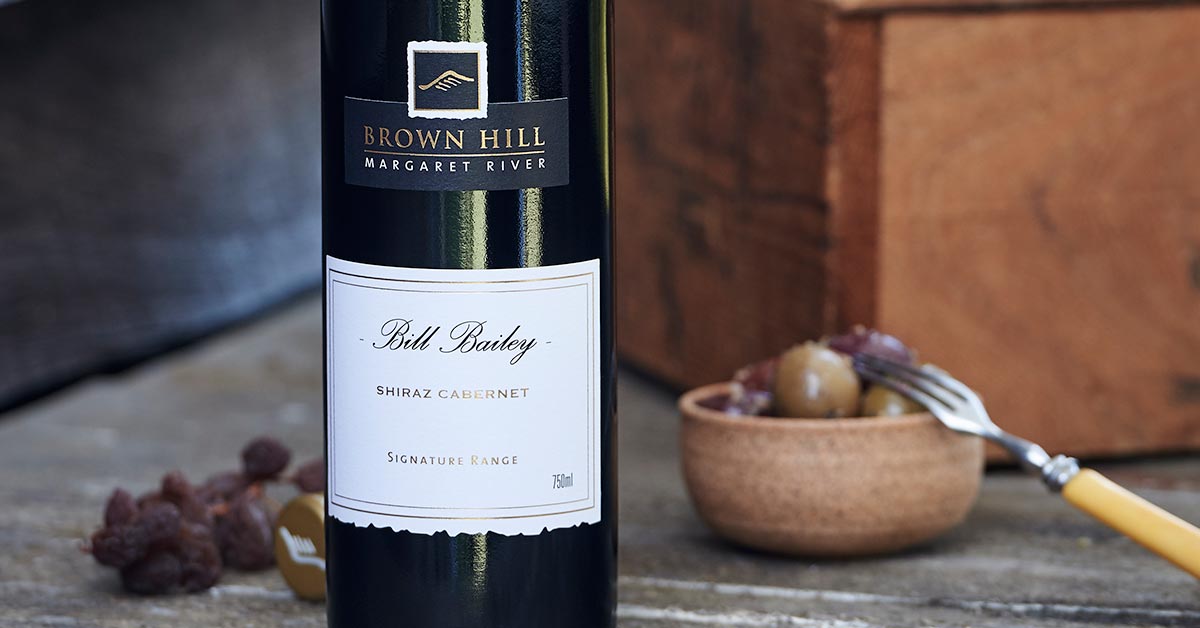 For a start, I'd like to disclose that the Bill Bailey Shiraz Cabernet is a very special wine, and in fact it is my favourite wine to make. I have a soft spot for the Bill Bailey Shiraz Cabernet as it's named after my late Uncle Bill to whom I was very close. Uncle Bill was born and bred in Kalgoorlie and worked as an engineer there all his life. A bit like the conditions under which Bill would have worked, the Bill Bailey is a challenging wine to make.
In the North East of Italy in the Veneto region, vintners follow an ancient formula in which wine is made from drying raisins on straw mats. This wine is known as Amarone. With its higher concentration and alcohol level, silky Amarone is one of Italy's most distinctive wines. Learn more about this Italian style of wine in this article from Wine Folly.
The Bill Bailey is grown and made in much the same way as this Amarone style. The grapes are picked four to six weeks later than the other varieties, so the berries are mainly raisins. The result is a very ripe, raisiny, full-bodied wine with soft acid and signature characters of big, rich, intense flavours.
We only make the Bill Bailey in small parcels and we can't make this wine every year. Why? As it's is made in the amarone style, where the grapes are left on the vines longer, it isn't possible to make this wine when we have a late season. Unfortunately we weren't able to make the Bill Bailey in 2015 or 2017.
Like Brown Hill's Great Boulder red, which also sits in the Signature range of wines, the Bill Bailey is a non-traditional blend for Margaret River, being a 50/50 mix of Cabernet and Shiraz.
The 2013 vintage won the trophy in Ray Jordan's West Australian Wine Guide for Best of the West in its category. This wine now has four years of age up its sleeve and has started to settle down. What stands out is the silkiness. The Cabernet adds structure and the Shiraz, along with the Amarone growing style, adds lusciousness. The nose has aromas of black pepper, mulberry jam, juniper, blackberry and a whiff of eucalyptus. The palate tastes of cassis, vanilla, jam and loganberries.
The 2014 is looking just as compelling – try it for yourself. It's hard to resist drinking it now but it will most certainly age beautifully over the next 10-15 years. I'd really like you to discover firsthand why this is my favourite wine to make.
Comments
Commenting has been turned off.