13 July 2016 | Nathan Bailey
Brown Hill Wine Dinner at Zafferano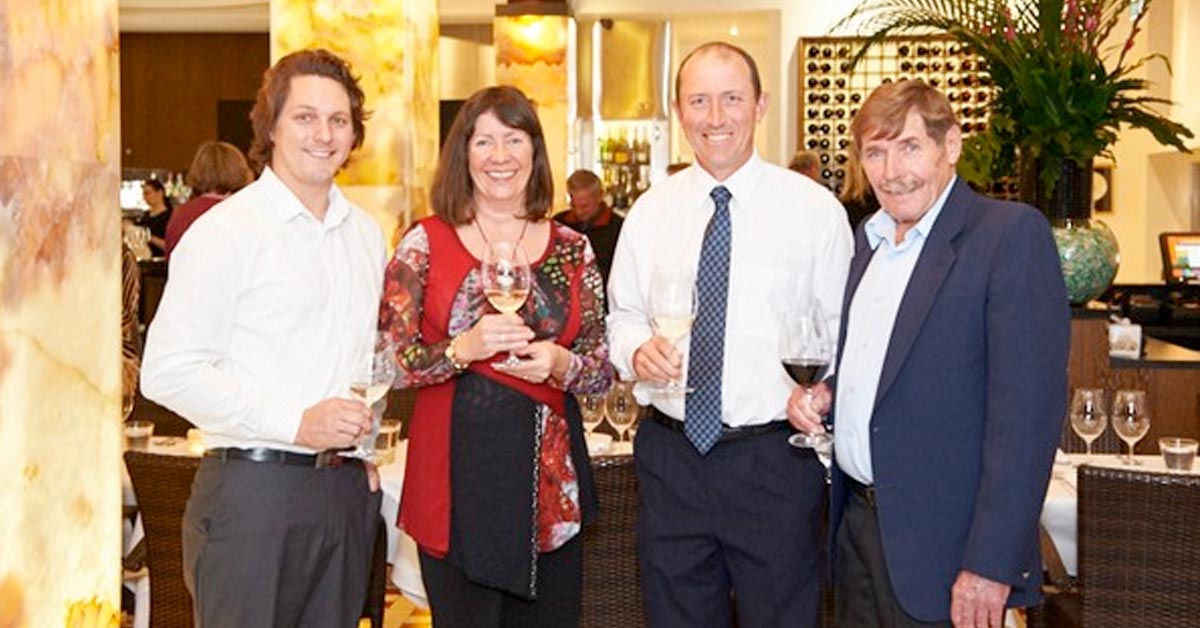 Brown Hill's Zafferano Zest dinner in June was a huge success – the view over Perth's Swan River enthralled guests while we enjoyed several courses of specially matched dishes for Brown Hill's wines. Host Elizabeth Killerby entertained us with an Olympic theme on the night: assistant winemaker Haydn Millard and winemaker Nathan Bailey were introduced as athletes competing in a sprint; Angela McCabe, our wine club manager, was introduced as a synchronised swimmer; Chiara Bailey was the torch bearer; and Jim Bailey, Nathan's dad, was introduced as competing in the weightlifting.
Elizabeth presented two giant gold medals later in the evening to two different customers who have attended every single one of Brown Hill's wine dinners (five!) to date.
Assistant Winemaker Haydn Millard took the Olympic theme to the sensory world by leading everyone on a sensory journey. He spoke of wine being a 'five senses' experience.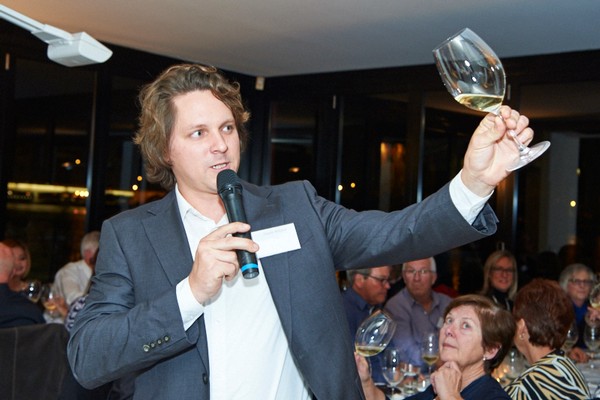 First, the sounds associated with wine – the crack of a stelvin, the fizz of a sparkling wine.
Then, the look of the wine – he asked guests to hold the glass up and appreciate the colour of the wine.
Thirdly, the smell of the wine.
When we were given the all-clear to taste the wine it was with eyes closed to understand the mouthfeel (the sense of touch).
Then finally, to appreciate the sense of taste, we tasted the wine with eyes open.
All five senses stimulated by one gift from Mother Nature.
As often happens at Brown Hill's dinners, guests were treated to a 'Mystery Museum' wine – and the 2006 Fimiston Reserve Shiraz dazzled us with its youthful energy. We had a selection of museum wines available on the night to purchase in special packs. If you're interested in Brown Hill's museum stock, attending one of Brown Hill's dinners is the only way to taste and purchase these rare wines. We don't offer this stock at any other time throughout the year.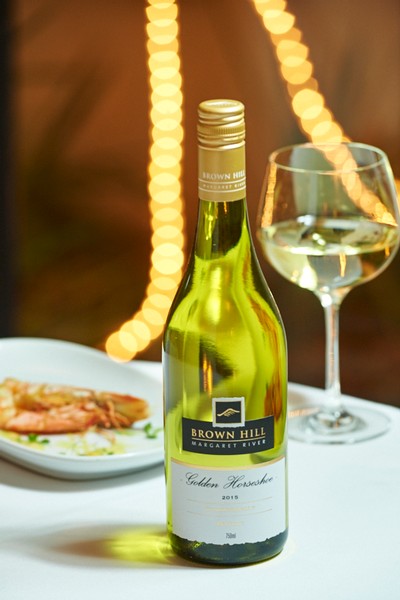 Brown Hill's dinners are such great fun that fans now tend to book on their own or in couples because that way they meet more interesting people when Brown Hill is given creative license to make up the tables for them.
Details are about to be released for Brown Hill's next wine dinner to be held in November. Stay tuned. (Remember, wine club members receive news of these dinners before anyone else!)
Comments
Commenting has been turned off.