2018 Autumn Mist
Late Harvest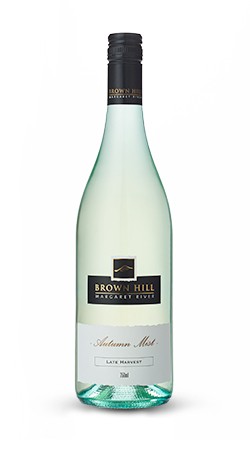 A blend of white varieties with a touch of sweetness. The Autumn Mist is a veritable fruit salad of flavours. Just enough sweetness to make it a crowd pleaser.
Wine Specs
Varietal
Sauvignon Blanc Semillon
Product Reviews
Jessica Goebel
(16/05/2020 at 9:05 AM)
Perfectly balanced late harvest. This is not one of those sweeties. It has a bit of spice and greenery to it and is fruitier than sweet. It is super refreshing and has a nice citrus shining trough it. Just a great wine!
Duncan Donohue
(21/05/2020 at 8:35 AM)
Cheeky but refreshing, hits all the right notes. My wife and I buy by the case so we don't miss out:)
Donna McCasker
(27/08/2020 at 11:05 AM)
lovely refreshing wine.