2016 Hannans
Cabernet Sauvigon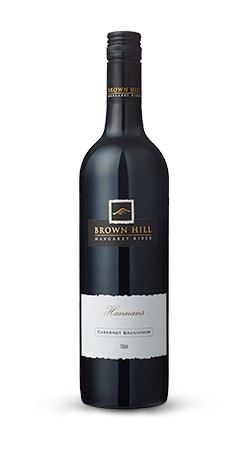 A bouquet of dark forest fruits and cedary oak. Delicious black cherry flavours are supported by fragrant spice and integrated savoury oak. A beautiful finish with forest floor flavours.
Wine Specs
Varietal
Cabernet Sauvignon
Product Reviews
Ken Coad
(12/02/2018 at 2:00 PM)
this wine is good value for money.
WENDY CLAXON
(03/03/2018 at 10:35 AM)
Very enjoyable, great value.
Alan Hines
(26/04/2018 at 3:11 PM)
You know it would be easy to go to an outlet near where you live and spend time wandering and perhaps selecting a variety of different wine, but for me...I am perfectly happy to continue to purchase this most excellent wine and all at a great price, excellent wine and delivered promptly. A no brainer actually Well done.
John Leahy
(11/06/2018 at 2:05 AM)
This was my first purchase of a Brown Hill red. I had tasted them when I visited about 5 years ago. I have been a regular buyer of the whites as our regular drop at home but will now add the reds. We were made very welcome by an older gentlemanwhen we visited . I am happy to support a family owned business. Keep up the good work
Kim Hodge
(12/06/2018 at 10:55 AM)
We first tried the Brown Hill Cab Sav at the Margaret River Hotel and made the trip out to the cellar door to see what it was all about. We love this delicious wine as well as the Rose. Great to support a family owned business in Margaret River as well!