2013 Ivanhoe
Reserve Cabernet Sauvignon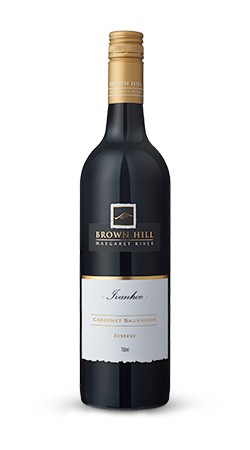 An excercise in balance and harmony. Black currant and cassis combine with savoury, cedary notes derived from extended maturation in French oak. The finish is long and elegant with sillky tannins.
Wine Specs
Varietal
Cabernet Sauvignon
Product Reviews
Gay O'Neill
(06/05/2016 at 8:33 AM)
A delightful yet complex wine. One of my guests expressed a Cherry Ripe flavour. There were strong hints of raspberry and chocolate with a fine mouth feel. Really enjoyable and will only get better with age.
Robert Emery
(24/05/2016 at 10:09 PM)
A beautifully easy to drink cabernet sauvignon. Dark plum in colour. Plum on the nose. Silky-smooth on the palate. Mouth-filling. Full-bodied. We enjoyed this wine for dinner with good friends. It went very well with beautifully BBQ'd T-bone steaks. Marvellous.
Karen Carver
(27/05/2016 at 9:55 AM)
Full bodied, easy drinking Cabernet Sauvignon. I drank this wine with my brother who noted a strong dark chocolate flavour. Wine needed to breathe, full rich tannins. Thoroughly enjoyable.
Dave
(27/05/2016 at 7:26 PM)
Beautiful rich Margaret river Cabernet fruit. big olives, blackberry, power! Awesome example of premium Margaret river Cabernet, still young and will reward some cellar time but i was too impatient... Still rewarding now though!!
Virginia
(05/06/2016 at 3:56 PM)
Very nice - loved the colour in the glass. Chocolate flavour came through beautifully. Great with a chees platter.
LBK
(06/06/2016 at 9:41 PM)
Wow, a stunning Cab Sav. The colour, dark plum, bouquet/Nose is spicy and dark cherries and a background of cedar. The palate fulfills the promise, blackcurrant, blackberry, dark chocolate, with a long lingering smooth finish, yum.
Phil S
(11/06/2016 at 7:32 PM)
What a cracking Cab Sav just perfect when you need something for those winter evenings, it certainly made our Sunday evening. Lovely deep purple colour in the glass and like other reviewers we got the cherry and plum aroma. Mrs S also picked up what she described as a smell of stables. Another one to add to our list of Brown Hill favourites!
Tamara Rayment
(26/06/2016 at 6:31 PM)
Spicy Aroma, very smooth with no tannin aftertaste. Perfect combination and balance of flavours. Easy drinking.
Kris Coverley
(30/06/2016 at 7:28 PM)
Great Margs Cabernet. Smooth, well balanced and very approachable. Good structure, drinks well now and has good cellaring potential. Thanks very much!
Ashley C
(19/07/2016 at 9:35 AM)
Great example of the regions Cabernet. At 2013 still showing a lot of fruit; blackcurrant and intense berry. Velvety tannin with a fresh finish. This wine was strong enough in flavour to compliment my pepperoni pizza. Loved it!