2019 Lakeview
Sauvignon Blanc Semillon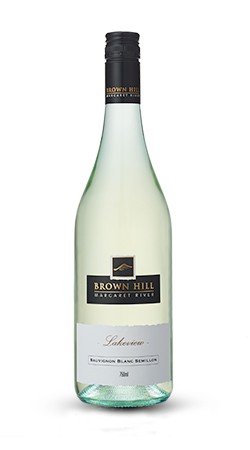 Silver - 90 points Halliday Wine Companion 2021
The 2019 is a new release, and this fresh white blend is pale green apple in colour with typical Margaret River Sauvignon Blanc Semillon aromas of gooseberry, lime and passionfruit on the nose. Serve it at your festive functions with oysters, roast turkey or with an end-of-meal cheese plate
Reviews
2020
Silver - Margaret River Wine Show
2019
Silver - 90 points Halliday Wine Companion 2021
Special Value For Money Wine
2018
93 points James Halliday
Special Value For Money Wine
2017
91 points James Halliday
91 points Ray Jordan
2015
90 points James Halliday
2014
93 points James Halliday
2013
93 points James Halliday
2011
90 points James Halliday
2010
92 points James Halliday
91 points Ray Jordan
2009
93 points James Halliday
2008
93 points James Halliday
2007
92 points James Halliday
Wine Specs
Varietal
Sauvignon Blanc Semillon
Product Reviews
Robert Stevenson
(03/07/2020 at 12:55 AM)
Great refreshing wine, good to drink in the warmer weather.
John Perriam
(04/09/2020 at 11:04 AM)
Don't worry about what food to accompany this wine - just enjoy it for itself. This is one of the best SBS that I have tasted, so I always include some with every order.
Alison Bibby
(04/12/2020 at 10:03 AM)
This is one of the best SBS,s I've ever had and to add to it Nathan was an awesome host.
Tracey Low
(14/01/2021 at 11:58 AM)
Absolutely lovely wine
Linda Brennan
(14/03/2021 at 5:26 PM)
So glad I was introduced to this wine by a friend. It is a very light and drinkable wine. Everyone I have introduced this wine to, has enjoyed it as well.