2019 Golden Horseshoe
Chardonnay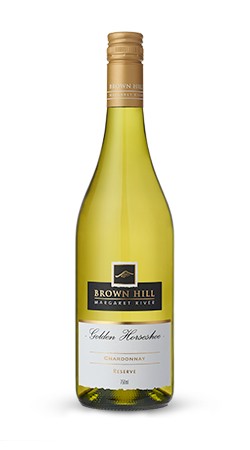 Gold - 95 pts Halliday Wine Companion 2022
Silver Margaret River Wine Show 2020
Top White Selections Halliday Wine Companion Magazine August 2021
92 points Ray Jordan WA Wine Guide
A fine example of Margaret River chardonnay, 100% barrel fermented allows for aromas of white peach and melon leading to a well-balanced palate with layers of flavour. The oak is well integrated with slightly toasty notes on the palate. Serve with flaky white fish or salmon.
Reviews
2019
95 points Halliday Wine Companion 2022, Erin Larkin
Top White Selections Halliday Wine Companion Magazine August 2021
92 points Ray Jordan WA Wine Guide
Silver Margaret River Wine Show 2020
2018
94 points James Halliday
2017
93 points Halliday Wine Companion 2020
90 points The Real Review
2016
93 points James Halliday
92 points Ray Jordan
2015
93 points James Halliday
2014
95 points James Halliday
92 points Ray Jordan
2013
95 points James Halliday
2012
90 points James Halliday
Product Reviews
Gerard Schiller
(05/01/2022 at 6:55 AM)
Rich in flavour and everything in balance. Lovely. This is what beautiful summer evenings are made for.
Rob
(10/04/2022 at 2:35 PM)
A great chardonnay true to style
Rhett M
(15/06/2022 at 3:10 PM)
Excellent Chardonnay, will definitely purchase again.