2018 Golden Horseshoe
Chardonnay - Last Cases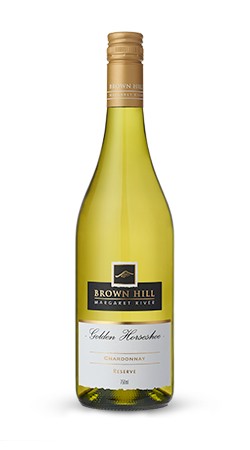 94 points James Halliday

A fine example of Margaret River chardonnay, 100% barrel fermented allows for aromas of white peach and melon leading to a well-balanced palate with layers of flavour. The oak is well integrated with slightly toasty notes on the palate. Serve with flaky white fish or salmon.
Reviews
2019
95 points Halliday Wine Companion 2021 Top White Selections
92 points Ray Jordan WA Wine Guide
Silver Margaret River Wine Show 2020
2018
94 points James Halliday
2017
93 points Halliday Wine Companion 2020
90 points The Real Review
2016
93 points James Halliday
92 points Ray Jordan
2015
93 points James Halliday
2014
95 points James Halliday
92 points Ray Jordan
2013
95 points James Halliday
2012
90 points James Halliday
Product Reviews
Matthew robert Cox
(15/11/2020 at 12:13 PM)
A creamy, smooth Chardonnay. Not too sharp. A prime example of the highest quality Chardonnay that Margaret River produces
Linda Toth
(16/01/2021 at 5:18 PM)
Very buttery and creamy, a delicious drop suitable for any occasion
Janaya
(21/02/2021 at 12:18 PM)
This one is for the Chardy lovers! Go on and try it. Really nice and smooth. One of the best Chardonnay's coming out of the Margaret River Region.
Sandra
(10/06/2021 at 11:07 PM)
A great Chardonnay. It has the smooth buttery characters of an older vintage more expensive wine.