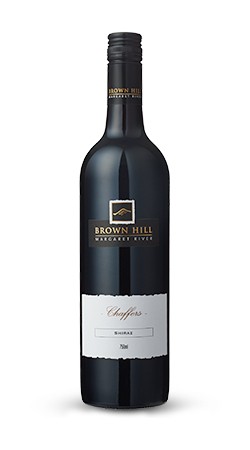 The nose is fragrant and intense with cherry fruit flavours. Well integrated fine tannins on the palate let sweet berry flavours evolve in the glass. A great value shiraz. You can't go wrong with this crowd pleasing drop.
Reviews
2018
Bronze Halliday Wine Companion 2022, Erin Larkin
2016
92 points James Halliday
2015
91 points Ray Jordan
2013
92 points Ray Jordan
2012
93 points James Halliday
93 points Ray Jordan
2011
91 points Ray Jordan
2010
92 points Ray Jordan
"Best Value Wine" – WA Wine Guide
2009
92 points James Halliday
92 points Ray Jordan
2008
91 points James Halliday
90 points Ray Jordan
2007
92 points James Halliday
92 points Ray Jordan
4 ½ stars Winestate
2005
91 points James Halliday
5 stars Winestate
2002
91 points James Halliday
Product Reviews
Graeme
(13/01/2021 at 1:41 PM)
Sensational drinking at affordable price
Kevin Burns
(13/03/2021 at 12:04 PM)
What a cracking drop of wine
Hugh McGarry
(20/03/2021 at 12:51 PM)
My case of the Chaffers 2018 arrived last week and we cracked the first bottle last night with a very fine Lasagna. Very very good. Better than the previous vintage even. Boxes well about its price/weight.
Bruce
(22/05/2021 at 9:20 AM)
Forget your sweet Barossa's. This great affordable Shiraz is balanced with great mouth feel, lift and pepper.
Graham
(16/07/2021 at 9:51 AM)
Purchased for wife's 65th party. Guests really enjoyed it.
Dave
(14/08/2021 at 11:05 AM)
A very nice Shiraz at a good price. I look forward to drinking the rest of the box.
Craig Lidgerwood
(22/08/2021 at 9:10 AM)
Nice Shiraz goes well with lamb
Luke & Sharon Bray
(12/11/2021 at 1:22 PM)
We normally purchase our Shiraz from a friends vineyard in the Barossa however i was convinced by the lovely lady on the phone to try the Chaffers and was pleasantly surprised - great young Shiraz ready to drink now with a tasting plate.