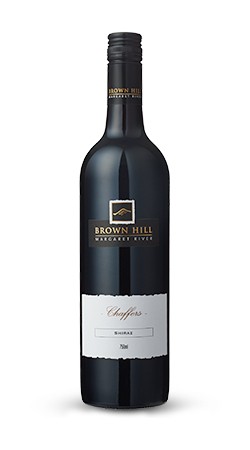 New Release
An exotic bouquet showing lovely red berry fruits intermingled with incense, cedary oak and chocolate. Delicious black cherry flavours dominate the palate which is softly structured with fine tannins.
Reviews
2016
92 points James Halliday
2015
91 points Ray Jordan
2013
92 points Ray Jordan
2012
93 points James Halliday
93 points Ray Jordan
2011
91 points Ray Jordan
2010
92 points Ray Jordan
"Best Value Wine" – WA Wine Guide
2009
92 points James Halliday
92 points Ray Jordan
2008
91 points James Halliday
90 points Ray Jordan
2007
92 points James Halliday
92 points Ray Jordan
4 ½ stars Winestate
2005
91 points James Halliday
5 stars Winestate
2002
91 points James Halliday
Product Reviews
Gaye Harvey
(12/01/2020 at 11:45 AM)
Our favourite
Craig Pensini
(04/05/2020 at 12:20 PM)
A great cool climate Shiraz that is drinking well now but will benefit from a couple more years cellaring. I especially like the beautifully balanced oak flavours.
Angie M
(29/05/2020 at 4:01 AM)
Delicious! I let it breathe and poured with an aerator, 5 stars.
John T
(30/05/2020 at 7:45 AM)
Spice and oak on the bouquet, lovely fruit driven and smooth palate, the perfect accompaniment for vintage cheese, pizza and pasta.
Nick Hartgerink
(20/07/2020 at 10:43 AM)
As delicious and reliable as ever. Since I discovered Brown Hill Estate, the Chaffers Shiraz has been a favourite for its quality and value.
Paul von Bertouch
(08/08/2020 at 12:57 PM)
A great wine...reliable, and at a price you can enjoy as an everyday wine.
Rae Hilhrost
(18/08/2020 at 7:48 PM)
I love this wine, terrific value, always have a dozen on hand.
Ian Hartley
(25/08/2020 at 10:06 AM)
Our "go to" everyday quaffing wine. Reliably good quality and priced well.
John Perriam
(04/09/2020 at 11:29 AM)
This wine is typical of the great Shiraz that we can get in WA and at a price that I can afford.