2016 Ivanhoe
Reserve Cabernet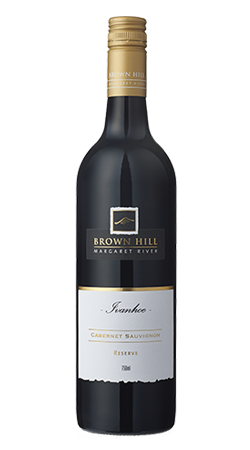 $35.00 in any mixed dozen
93 points Ray Jordan
92 points Halliday Wine Companion 2020
An excercise in balance and harmony. Black currant and cassis combine with savoury, cedary notes derived from extended maturation in French oak. The finish is long and elegant with sillky tannins.
Reviews
2016
93 points Ray Jordan
92 points Halliday Wine Companion 2020
2015
93 points James Halliday
96 points Ray Jordan
2014
95 points Ray Jordan
93 points James Halliday
2013
95 points James Halliday
93 points Ray Jordan
2012
94 points James Halliday
93 points Ray Jordan
2011
92 points James Halliday
95 points Ray Jordan
2009
92 points James Halliday
94 points Ray Jordan
2008
92 points Ray Jordan
2007
90 points James Halliday
90 points Ray Jordan
2005
91 points James Halliday
92 points Ray Jordan
2001
90 points James Halliday
Wine Specs
Varietal
Cabernet Sauvignon
Product Reviews
Nigel Surman
(21/12/2019 at 12:58 PM)
A reserve Cab Sav with some weight behind it. I can drink it all day long. Personally I'd rate it 95.
Merril Ritchie
(02/06/2020 at 11:16 AM)
A beautiful full bodied wine. Nice balance and drinking very well now. Love it.
Greg Roberts
(18/06/2020 at 2:51 PM)
This has become my go to red, just can't get enough of it. Very smooth, neither tart nor sweet, the balance is spot on! Oh and there's plenty of body and flavour too.