2016 Golden Horseshoe
Chardonnay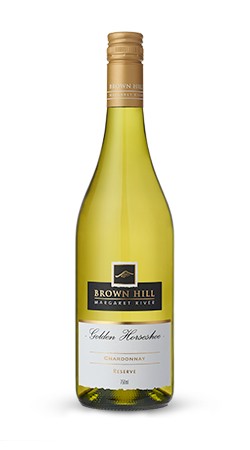 Beautiful fresh Chardonnay fermented in new and one year old French barriques results in a wine which carries notes of vanilla and brioche alongside zesty lime and white peach all perfectly balanced with natural acidity. A true wine lover's wine.
Product Reviews
Lee
(29/07/2018 at 1:44 PM)
Drank this wine over 2 days and watched it evolve over this time. Honeydew and white peach on the nose from first opening, with hints of coriander after about an hour and later more citrusy. Likewise with the palate, honeydew, white peach and brioche giving way to more citrusy flavours the longer the wine breathed. The acidity was beautifully balanced throughout. I never put this wine with food, but found it a pleasure to drink on its own. I'm grateful I have another bottle on the rack.
Sandy knox
(18/01/2019 at 7:59 AM)
An old style Chardonnay. Full bodied rich oaky. Just beautiful.
Shane Reiche
(14/06/2019 at 11:02 PM)
We shared four bottles of this beautiful wine with friends at a dinner party last weekend. We paired it with a beetroot cured salmon dish. The wine was exceptional and well received by all 11 diners. I love this wine and now need to restock. In the immortal words of the man in the hat 'Do yourself a favour' and pick some of this up. If you are Chardonnay lover, you will love this.