13 January 2016 | Brown Hill Blog | Nathan Bailey
Top 5 Beaches in Margaret River
Western Australia's Margaret River is known for its amazing beaches, as well as its topnotch wineries, of course. The team at Brown Hill is in the fortunate position of being able to test out the stretch of sand all year long, so for those venturing to our shores or planning a trip to our magnificent coastline, here are Brown Hill's Top 5 Beaches in Margaret River.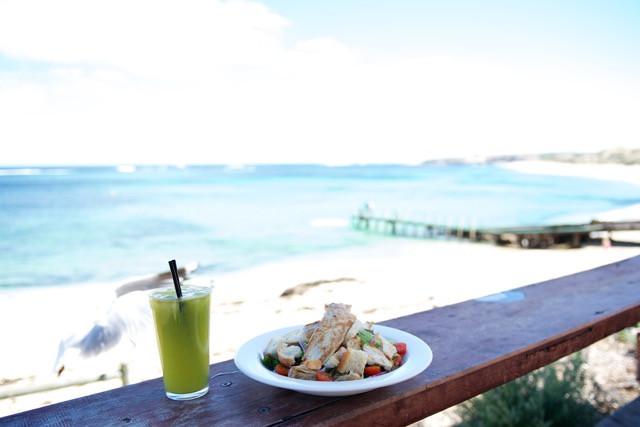 The name of this beach, Injidup, comes from the Nyoongar word (inji) for the lovely red pea flower (Templetonia retusa), which grows happily along the limestone cliffs in springtime. The beach itself is beautiful, privately isolated by the surrounding Aussie bush. The water is a flawless turquoise, bound by interesting rocks and lagoon-style bays, and makes for great swimming. It features a well-known surf break. And if it's not a perfect beach day, take in the spectacular views from the car park.
This beach is a super family-friendly spot, often full of people swimming, snorkeling and fishing. In a previous blog post, we've waxed lyrical about the White Elephant Beach Cafe – this is the newly refurbished cafe that overlooks the beach at the southern end. Highly recommended for breakfast or lunch here – stunning views with good coffee and food. This beach is super accessible from all the Margaret River attractions, easy to park, sheltered and offers calm surfing conditions for less confident swimmers.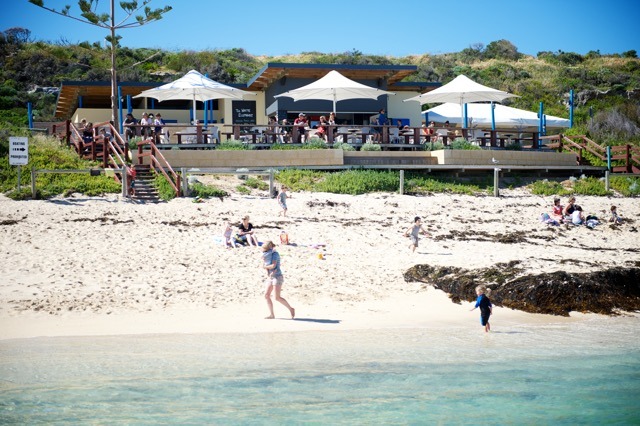 The surrounding scenery on your way to Redgate is worth the trip alone. Head south on Caves Road, and take in the stunning rolling hills with grazing cattle in the green paddocks. Giant trees line the side of the road creating a natural tunnel – when you spot Redgate Road, turn here, and follow the gently winding road to discover this beautiful sandy beach nestled between rocky outcrops of ancient granite boulders. It's known for its relaxed surf break. Despite it being an unpatrolled beach with unpredictable conditions, it is beautiful on the right day and its location offers some protection from all the weather variables.
Hidden between Capes Leeuwin and Naturaliste, this good-looking beach is named after French explorer Jacques Félix Emmanuel Hamelin, who sailed through the area in the early 19th century. The beach is popular with holidaymakers as there are more than 100 powered camping sites and a variety of cabins and cottages for rent. The fine white sand, alluring blue water and natural dunes are attractions enough – it's a great spot for swimming, snorkeling and scuba diving. But what makes Hamelin Bay stand out from the rest are the dark shadows lurking beneath the surface of the water. No, not sharks; these are wonderful stingrays. They're super friendly and will come close to the shore and swim happily around your feet.
Meelup is one great beach in a line-up of many to the north-west of Dunsborough. It's a very calm, swimmable beach, given it's completely sheltered from WA's southerly winds. The soft white sand is glorious, and slowly slopes away to the ocean, allowing youngsters to stand and play in the aqua blue water quite safely. Snorkelling for beginners is a popular pursuit here, as is holding your own barbecue party in the grassy park shaded by the surrounding trees. Pick a park bench, get your sausages cooking and while away the day at Meelup.
Comments