17 April 2016 | Nathan Bailey
Margaret River's Best Galleries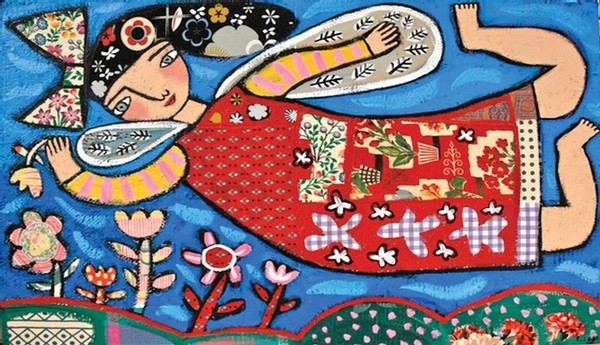 Margaret River's art scene is one of the most thriving in Australia. From individual artist galleries, jewellery studios and furniture warehouses, to collaborative workshops and performance precincts, Margaret River's art landscape makes the region's appeal to the tourist even more compelling (given the barrel of wineries on offer as well!).
The Brown Hill team has done its fair share of gallery hopping, so we'd love to share our tips about how to make the most of Margaret River's art scene. Margaret River Region Open Studio is held every year around April, where private art studios are open to the public so it's worth organising a visit at this time if you're an art lover – it's Western Australia's biggest art event. So be an armchair tourist and enjoy the ride from the comfort of your own couch, or get busy planning your next Western Australian adventure.
1. Meander the streets
Don't feel obliged to drop in to every single gallery or workshop on the block – follow your nose. The appeal of art is that it all comes down to personal taste, so browse the towns of Rosa Brook (Brown Hill's home), Yallingup, Busselton, Dunsborough and Margaret River to discover personal favourites. Plus, so many of these wonderful artist sanctuaries are situated in pristine forest, bushland or wineries, where you can take in the artist's inspiration while enjoying the art itself.
Margaret River Gallery offers a visual snapshot of local artists, as well as those on the national scene. Artists like Rosa Brook's Rebecca Cool (pictured), who creates mixed media masterpieces and her partner Ross Miller, sculptor of pressed tin, clay and mechanical parts, are featured in this light, bright and airy space.
3. Photography
Margaret River's intensely sculptural geography makes it incredibly photogenic for aspiring photographers. Rosa Brook photographer Stephen Blakeney has just launched his 9 Miles photography book, which features a curated collection of his shots taken of local Rosa Brook personalities, including Brown Hill's own Nathan and Jim Bailey. So keep your eye open for art of the photography format while cruising the galleries – there are plenty to admire.
4. Furniture
So many of Margaret River's artists exploit the amazingly unique materials from our region. And none more so than the beautiful furniture and jewellery created by our locals. Jah-Roc Furniture is housed in its own gallery on Bussell Highway in Margaret River. The designers are committed to use discarded materials from demolished bridge, wool stores and fallen Karri trees left to rot on the forest floor. The gallery also exhibits fine art, glass, sculptures, jewellery, ceramics, and fine wood pieces. Certainly worth a visit among all the other local furniture galleries.
5. Unearth the treasures
Brown Hill's favourite artists are not necessarily international names or big sellers but what we love about them is that they capture the heart and soul of our region so beautifully and distinctively. Patricia Negus is a fine watercolour painter whose work has brought beautiful nature and children's books to life for many years. Karin Luciano is inspired by Jackson Pollock and when you take in her rich, active, colourist work, you can see how the inspiration has played out. Leon Pericles is a highly acclaimed Margaret River artist, who has been commissioned to create spectacular stained glass windows and paintings, but his modest pieces are just as impressive.
Comments