8 December 2015 | Brown Hill Blog |
Haydn's Rhône Escapade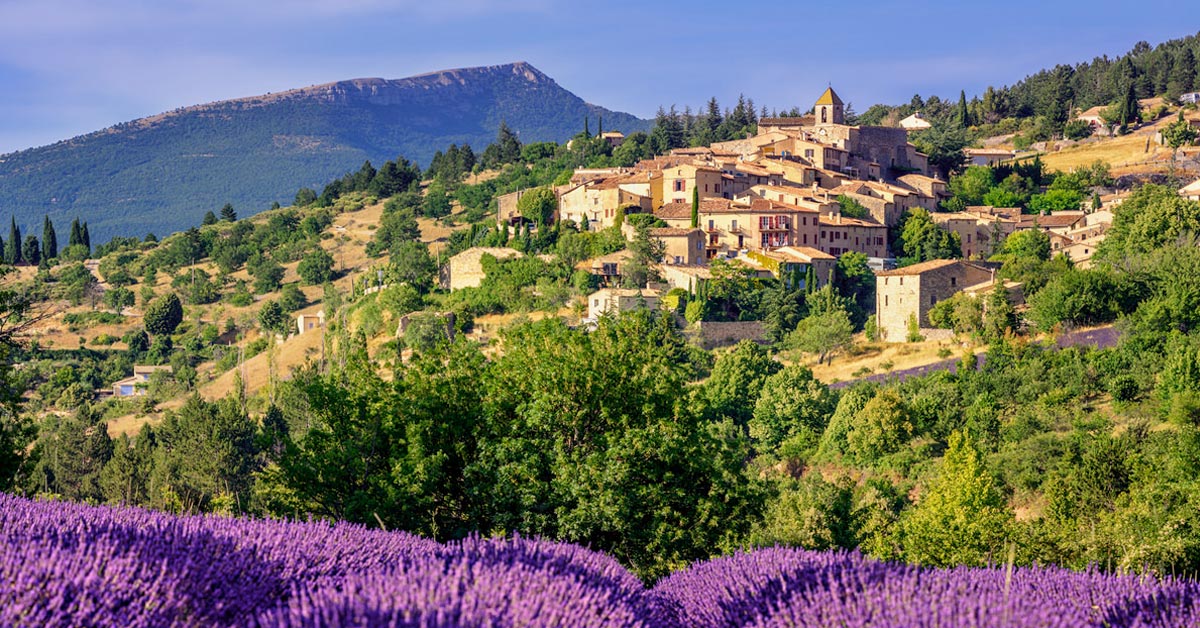 In September this year, I was fortunate enough to work a vintage season in France's Rhône Valley.
The Rhône River runs North to South through the South of France, beginning in the mountains of Switzerland and ending in the Mediterranean Sea. As you can see from my photos, it's a beautiful countryside of rolling hills, lavender fields and terracotta-tiled villages.
Most importantly, the Rhône Valley stakes its claim as the home and birthplace of Shiraz (or Syrah as the French call it). The summers are hot and dry, and the soils are stony. Periodically the arid, gale force winds known as the Mistral blow from the North, flattening the vines, which then seem to spring effortlessly back to life as the winds subside. All this combines to help produce some of the finest red wines in the world.
I went to France expecting to learn from the differences in its wine production but most of all I was surprised by the similarities. As happens at Brown Hill, grapes are hand picked and sorted to retain only the best-quality berries. Much like back home, the focus in making great wine is in picking fruit that is perfectly ripe; no more, no less.
If there is one lesson that I can take from my time in the Rhône, it is a reminder of a lesson I have learned many times but one that no winemaker can be taught enough. The lesson is this: good wine is made in the vineyard. We, as winemakers, are simply stewards of the gifts of our vines. Sometimes less is more and the best that we can do is to let our wines show the robust fruit, rich complexity and unique terroir of the vineyard that nature and hard work provide.
Bringing the red wine focus back home, Brown Hill's Fimiston Reserve is a great example of what Margaret River Shiraz can be. It's a vibrant ruby in colour with vanilla, liquorice and pepper on the nose. Blueberry and plum flavours are those that stand out for myself as the fine, dry tannins add length to the wine. I hope that you enjoy it as much as I do. Personally I believe there are few experiences that can beat the first taste of a truly excellent Shiraz.
Image courtesy of Vine Pair
Comments
Commenting has been turned off.