Our Vineyards
---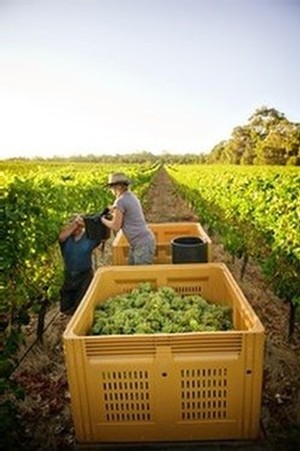 Located about 12 kilometres south east of Margaret River, Brown Hill's vineyard is planted to cabernet sauvignon, shiraz, merlot, malbec, sauvignon blanc, semillon and chardonnay.
Our ethos is to make the best wine possible off our single vineyard site by utilizing traditional methods of handpicking and hand sorting individual berries to get the best quality possible and matching this with top quality French coopered barrels.
We aim for our wines to truly represent our site in Margaret River. We wholeheartedly believe in the maxim that 'great wine is made in the vineyard', with our vines reaping the benefits of the harsh, gravelly (lateritic) soils and the warm, sunny climate. This results in small, intensely flavoured grapes – our cabernet grapes are smaller than peas! – which lead, of course, to deeply coloured, intensely flavoured wines.
Our vision is to produce world class wines while recognizing the special vineyard which we have access to. The majority of our wines are sold direct to consumers via our Cellar door, website and wine clubs.