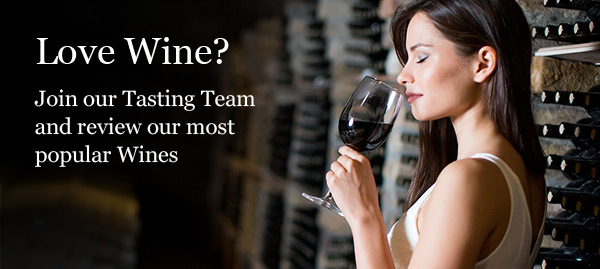 The March 2016 Panel will be among the first to review the 2015 Lakeview Sauvignon Blanc Semillon along with our 2013 Trafalgar Cabernet Merlot and our 2013 Ivanhoe Reserve Cabernet Sauvignon. The successful Panellists are:
Cassie Benson
Marcus Beresford
Lindesay Blackburne-Kane
Rita Brooks
Michael Canton
Karen Carver
Hilda Colecchia
Ashley Cooper
Kris Coverley
Robert Emery
Adrian Figgins
Sarah Lindsay
Kane Loder
Jodi Martins
Claire McEwen
Virginia Mcphan
Dave Newman
Dr Bret O'Mahony
Gay O'NEILL
Danielle Rae
Tamara Rayment
Scott Saunders
Mathew Southgate
Phil Stupples
David Thornton
Brad Whelan
Clara Naava Wijaya
Russell Wilson
Fiona Wong
What is the Brown Hill Estate Tasting Panel?
It's a collective of Brown Hill Estate fans just like you. We select a group of 20 different people to taste a selection of our wines each quarter. After we send you the wines (at no cost) we ask that you pen your own reviews on our website, and if you feel so inclined, post your thoughts about these wines on social media sites.
How do we select the Brown Hill Estate Tasting Panel?
We will create one of these tasting panels every quarter, so we'll send out an email four times a year, calling for entries. After we've read your applications, we pick the most inspiring of the bunch. Don't worry – if you're not selected first time round, feel free to apply for the next panel. And just because you've already been a member of a tasting panel once doesn't mean you can't apply again.
How will I know if I've been selected?
Once you've applied, we'll let you know that your entry has been received via email. Then keep a look out for our next eNewsletter, which will include the list of 20 members of the first tasting panel. Then the wines will make their sweet way to your specified address.
What's the catch?
There is no catch. We truly value your feedback and would love to know what you think of our wines as they evolve and change over time and with each vintage.
Have a read of what some of the previous Panelists have written:
Lakeview Sauvignon Blanc Semillon 2014