12 February 2016 |
Nathan Bailey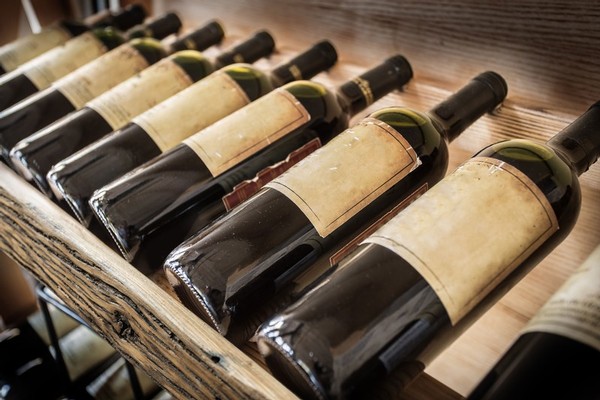 The variability of our weather in Australia means that the condition of our precious wines can be jeopardised. The team at Brown Hill has compiled a guide to help you lock in the correct storage and serving temperatures for your cherished drops.
One of the most commonly overlooked factors when it comes to storing and serving wine is temperature. Temperature fluctuation poses one of the most serious risks to damaging the quality of a wine. The trick is to store wine at a stable temperature, and serve it at a temperature that maximises its characteristics. Stick to these simple guidelines and you'll get the best out of your wine.
Wine Storage
Before you consider the right serving temperature of wine, it's worth addressing its storage. Exposing your wine of any variety or colour to high temperatures or to wildly fluctuating conditions will cause it to age prematurely, losing flavour and balance along the way. The ideal wine storage is in a dark, airy, cool cupboard or area in your home with minimal humidity (for wine with corks).
Respected wine journalist Jancis Robinson MW recommends keeping the storage temperature above -4°C (the temperature at which the lightest wines freeze and can force corks out of bottles). Equally, if the temperature rises above 30°C, a wine's more volatile compounds may be boiled off forever, and the colour and clarity could be affected.
The ideal wine storage temperature for white wine sits between 7 and 12°C, and between 12 and 18°C for red wines. No great harm will come to wine stored between 15 and 20°C so long as the temperature doesn't fluctuate too dramatically.
Wine dislikes light, too. Strong light can adversely affect the taste of wine, particularly sparkling wine and if the bottles are made from clear or pale glass.
Serving Whites
So why is the serving temperature so important for white wines? A too-cold or too-hot white wine becomes flabby and flavourless with its alcoholic content overriding its positive qualities. Generally, if you serve whites somewhere between 6 and 11°C, you'll get the best out of their characteristics, with lighter-bodied whites at the lower end and fuller-bodied wines at the higher end of the cool spectrum.
Light-bodied whites like Pinot Gris and Sauvignon Blanc, dessert wines and non-vintage Champagnes can be served between 6 and 8°C. Medium-bodied whites such as Riesling, Semillon, Viognier and vintage Champagnes can be served between 8 and 10°C. Full-bodied white wines, like a rich Chardonnay, sparkling reds and rosés, shouldn't be served too heavily chilled – somewhere between 10 and 12°C will allow the complexity to come alive without the chill dampening the flavours.
Serving Reds
The general recommendation for red wines is to be served at room temperature, but if you live in one of the hotter areas of Australia, room temperature can sit at 30°C. To bring reds to room temperature (about 18°C), place the bottle in the fridge for 30 minutes or so before serving.
Serve light, fruity reds that benefit from a slight cooling off at 12 to 14°C. For lighter-bodied reds, like Pinot Noir and Chianti, go for 14 to 16°C. Then heavier reds such as Shiraz and Cabernet Sauvignon will be at their best between 16 and 19°C.
So is it worth getting the storage and serving temperature of your wine right? Yes. Is it an exact science? No. But if you follow our guide, your wine will be stored and served at its peak condition, tasting and smelling its very best.