Our History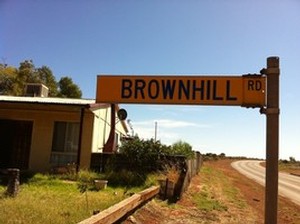 The 24-hectare vineyard was established in 1997 in joint partnership with Jim, Gwen and Nathan Bailey who is also the winemaker.
With a close connection to Kalgoorlie, the vineyard landscape reminded Jim and Gwen of their childhood stomping grounds around the gold mines of Kalgoorlie. Brown Hill was the claim that made the Golden Mile famous and Jim remembers going with his father to water their vegetable patch by diverting water from the old Brown Hill mine site. Four generations of Baileys lived in the Goldfields with close ties to Brown Hill, it seemed only natural to give the winery the same name.
Many of our wines, which are all estate grown, also take their names from famous gold mines or miners in the Kalgoorlie area.